Computer Science: Web and Cloud Computing
The Internet connects the world.
The Cloud powers the Internet.
Explore the tools used to create modern web applications and deliver at scale.
Highest Paying Major
With a median base salary of $70,000, the Washington Post ranks computer scientists as the highest earners out of college.
Outstanding Job Placement
Our students land jobs as software engineers, cybersecurity consultants, and web developers with a wide range of organizations including Lockheed Martin, Oak Ridge National Laboratory, and Federal Express.
Current Method­ologies
Leverage frameworks to build sites that work across browsers and platforms as well as fundamental JavaScript concepts, test-driven development, regular expressions, and security techniques.­ologies
Modern Computing Labs
The newly inaugurated, state-of-the-art Carole and Marcus Weinstein Computer Sciences Center houses an AI/Robotics research lab, a Cyber Range, as well as a makerspace with 3d printers and laser/etching printers.
State of the Art Facilities
The Department of Computer Science moved into the new, state-of-the-art Carole and Marcus Weinstein Computer Sciences Center in August 2021. In addition to dedicated, high-tech classrooms, this new facility houses a cyber range, AI/Robotics research lab, makerspace, and eSports gaming room.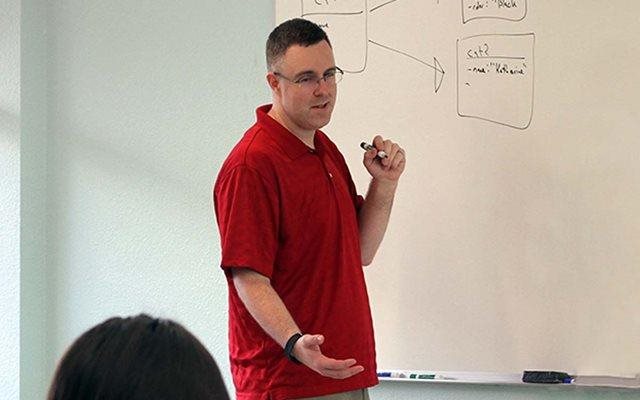 Featured Faculty
Christian Roberson
Ultimately I want to see students develop the skills and mindset to be successful in their chosen field. To accomplish this I work with students to learn to be independent, critical thinkers and provide real-world context for course assignments to keep students engaged. I always try to help students pursue their passions. Computer science is a great field of exploration and discovery where creativity should be both nurtured and encouraged.
Moc Spotlight

- Santino Miozzi
Clubs And More
The Florida Southern College Computer Science Club is a community of students who all have a passion for technology and computing. Participating in the Association for Computational Machinery's International Collegiate Programming Competition (ICPC), A global competition sponsored by IBM, that challenges the performance of today's computer science and engineering students.
Admission Requirements
First-Years
All freshman applicants to Florida Southern Colleges full-time degree programs must submit the following information:
An official high school transcript
SAT and/or ACT scores (unless applying Test-Optional)
Transfers
Applying to Florida Southern as a transfer student is easy.
Personal statement
All official college transcripts
If transferring less than 24 credits, we also need your:
Official high school transcript
SAT and/or ACT scores
Internationals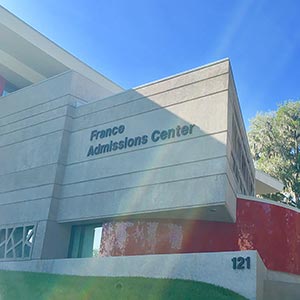 Office of Admissions
France Admissions Center
863.680.4131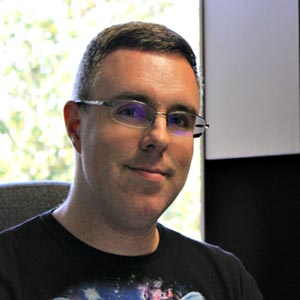 Christian Roberson, Ph.D.
Associate Professor of Computer Science
Department Chair
The Charles and Mildred Jenkins Chair in Mathematics and Computer Science
Weinstein Computer Science Center - 119
863.680.5058