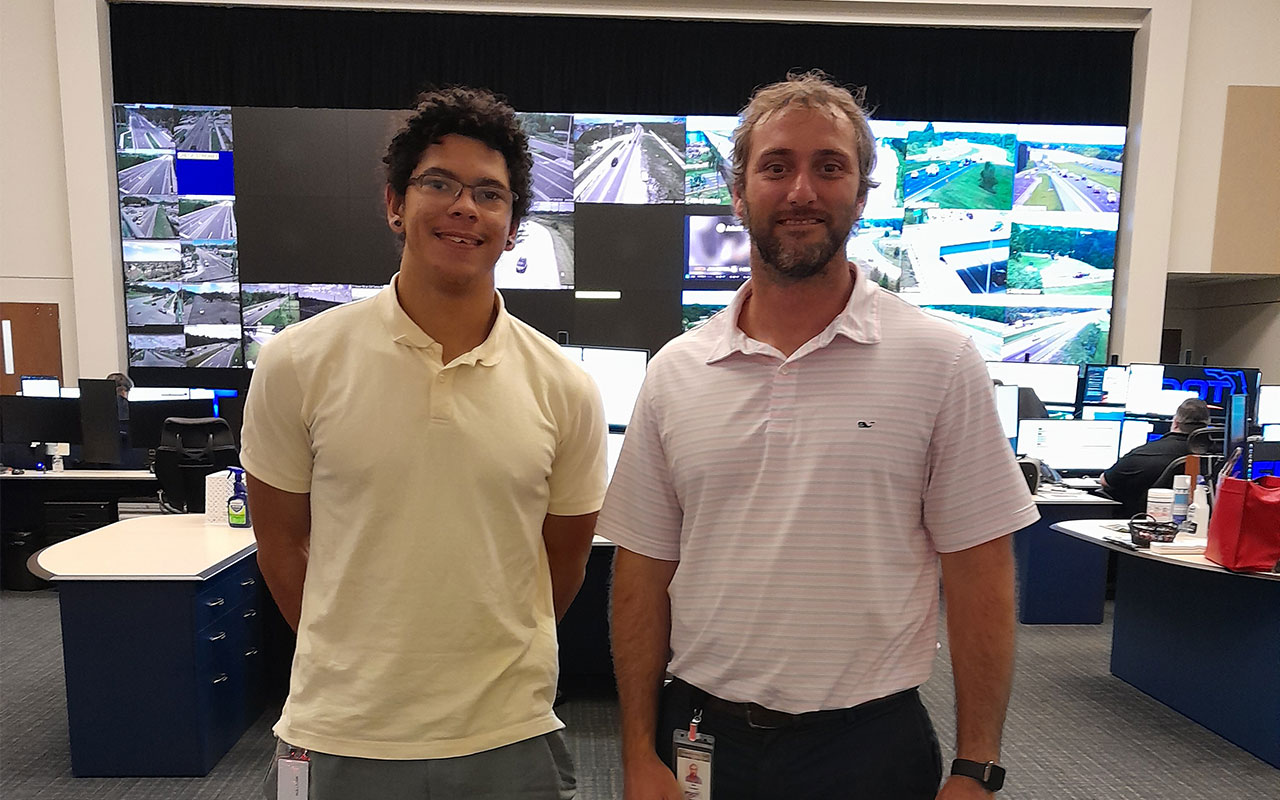 Engineering a Career
Killian Sullivan '25 is Driven Toward Success
Aug 21, 2023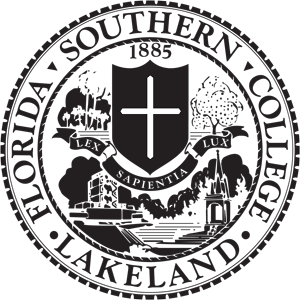 Killian Sullivan '25 knew exactly what he wanted to do for a living since he was seven years old.
A trip to the movies to see a film in the Transformers franchise set in motion a lifelong love of mechanical engineering.
"I wanted to build those (Transformers)," said Sullivan, who is double majoring in applied math and computer science with a minor in physics. "I've spent my life trying to become a mechanical engineer."
Fast forward 13 years and the 20-year-old Florida Southern junior is well on his way to becoming an engineer.
Adding Up
Sullivan, who was homeschooled for most of his early education, saw an opportunity to begin his career trek at Florida Southern in Dr. Susan Serrano's applied math and statistics program.
After hearing about FSC from his mother and emails from the College, Sullivan applied and was accepted.
"I liked the community and the small school atmosphere," he said.
While initially just majoring in applied math and statistics, Sullivan soon added computer science during his freshman year because he wanted to have an even stronger background in math.
During the summer before his sophomore year, Sullivan even taught himself how to do linear algebra when he assisted on a research paper during an internship at Embry-Riddle Aeronautical University.
"It wasn't the most fun thing to do over the summer," said Sullivan. "It was a bit challenging, but I got some help from Dr. Serrano."
The research involved finding a way for drones to communicate without a centralized base station. Sullivan explained it as finding a way for the drones to talk to each other using a matrix, further stating that linear algebra was used to come up with an algorithm where the drones could communicate with each other.
Sullivan also found the time to intern at Florida Southern's Office of Institutional Research where he helped go through the faculty's curriculum vitae so that FSC would have a current list of all published faculty works.
Dr. Serrano has been impressed with Sullivan's quest for knowledge.
"Killian is one of those students that has a real thirst for learning," she said. "From his freshman year, he was looking for extra opportunities to learn. He did an REU (Research Experience for Undergraduates) his summer before sophomore year. He also has done a couple of internships and work opportunities, including with FSC Institutional Research department."
The Road Ahead
Sullivan spent this past summer working as an intern for HNTB, an engineering firm that developed Terminal C at Orlando International Airport, the Blue Express Curbside at Tampa International Airport, and has also had a hand in developing Brightline and SunRail train services in Florida.
At HNTB, Sullivan was involved in designing infrastructure.
Sullivan got to spend time in three of HNTB's offices doing work on three areas of Florida's infrastructure.
At HNTB's Bradenton office, he worked on traffic patterns. At the firm's Tampa office, he worked on planning and structures, and at the Bartow office he did roadway design. Some of the projects Sullivan got to work on were traffic signal realignment on U.S. 301 and monitoring and adjusting traffic flow in downtown Lakeland as an arterial operator. Sullivan's work at HNTB has imprinted a vision for what he might want to do, and while it might not be building Transformers, it does involve vehicles.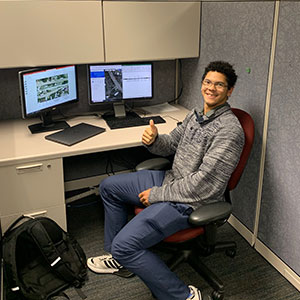 "I didn't know this particular field existed before," Sullivan said. "It's pretty fun. It's great just knowing I'm helping out, helping people," Sullivan said. "We have such a large infrastructure, but we could be so much better with some small tweaks. I hope I can make things better. If we just leave them as they are things are going to get exponentially worse."
As for the future, Sullivan is thinking about grad school but he's trying to accumulate every internship opportunity he can in different fields to broaden his horizons.
Sullivan said he still wants to try out mechanical engineering and software engineering (coding) in addition to the areas he's already experienced.
"I don't know what discipline I want to specialize in, so I want to try to get internships in differing fields to gain the experience to know what I want to do," he said.