Feel at Home in FSC's Residential Community
Build your college family and enjoy an exciting residential experience with Florida Southern's on- and off-campus housing options. Choose from a variety of residences that offer amenities like spacious and fully furnished living spaces, community lounges, and free high-speed Wi-Fi. Enjoy access to a shared, outdoor heated pool and sand volleyball courts where you can gather with friends. While you're here, you'll always have the support of your resident advisor and campus resources to make living at FSC comfortable, safe, and fun.
First-Year Campus Housing
Enjoy all the comforts of home, plus a supportive community, as you start your college experience at FSC. Your residential advisor will support you as you transition into college living and be there if you ever need anything. Residence halls are the perfect place to connect with your peers as you settle into college life, whether it's through study sessions in the lounge or a game of volleyball on a sunny afternoon.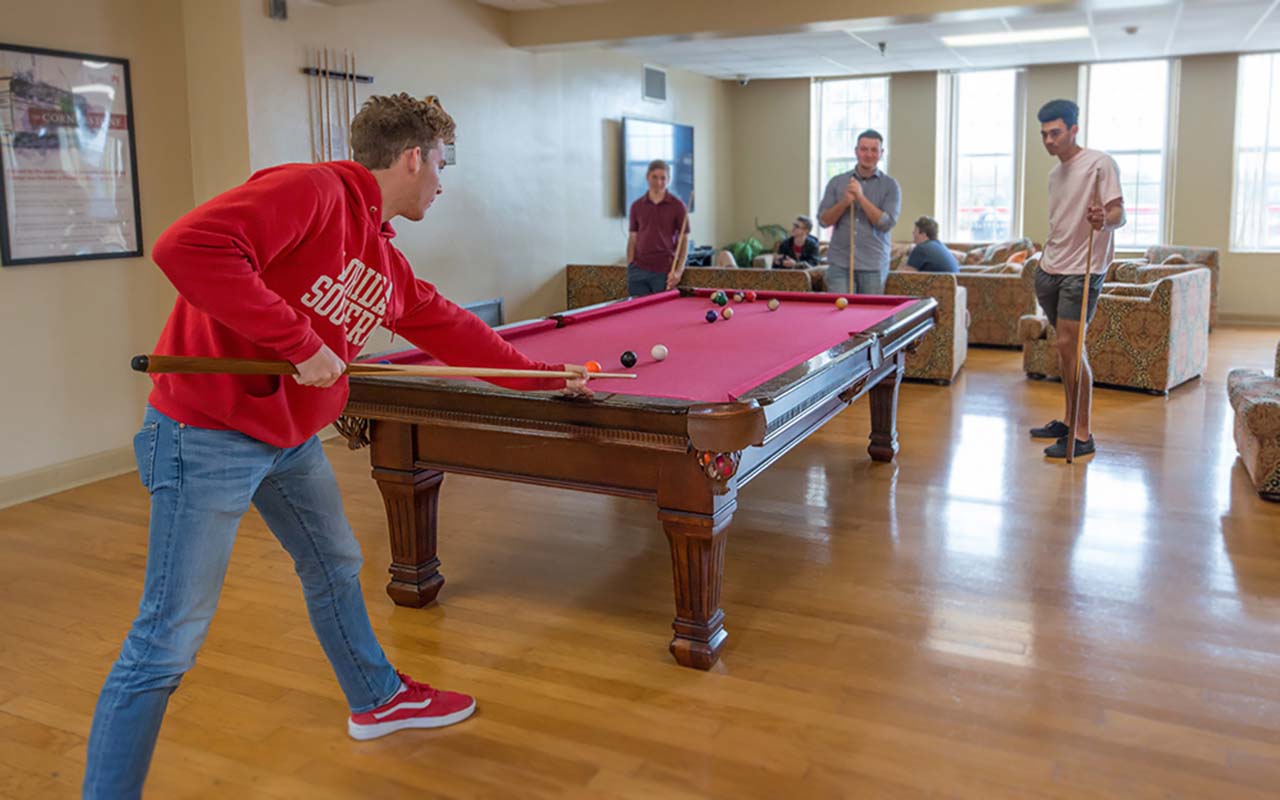 Campus Housing Video Gallery
Get an inside look at some of FSC's residence halls, plus the state-of-the-art Hollis Wellness Center.
No matter which hall you live in, you'll feel at home on our friendly campus. You'll find plenty of opportunities to nurture friendships, learn, and explore.
Communication Major
Upperclassmen Campus Housing
Be a part of a friendly and fun upperclassmen community, whether you're living on- or off-campus. Take advantage of all the amenities and recreational offerings these residences have to offer.
Off-Campus Apartments
Want to live off campus while still feeling part of the FSC community? We've got you covered. Florida Southern offers apartment style living for mature students who want to feel more independent. Apartments consist of one-, two-, or four-bedroom units, complete with living rooms and full kitchens.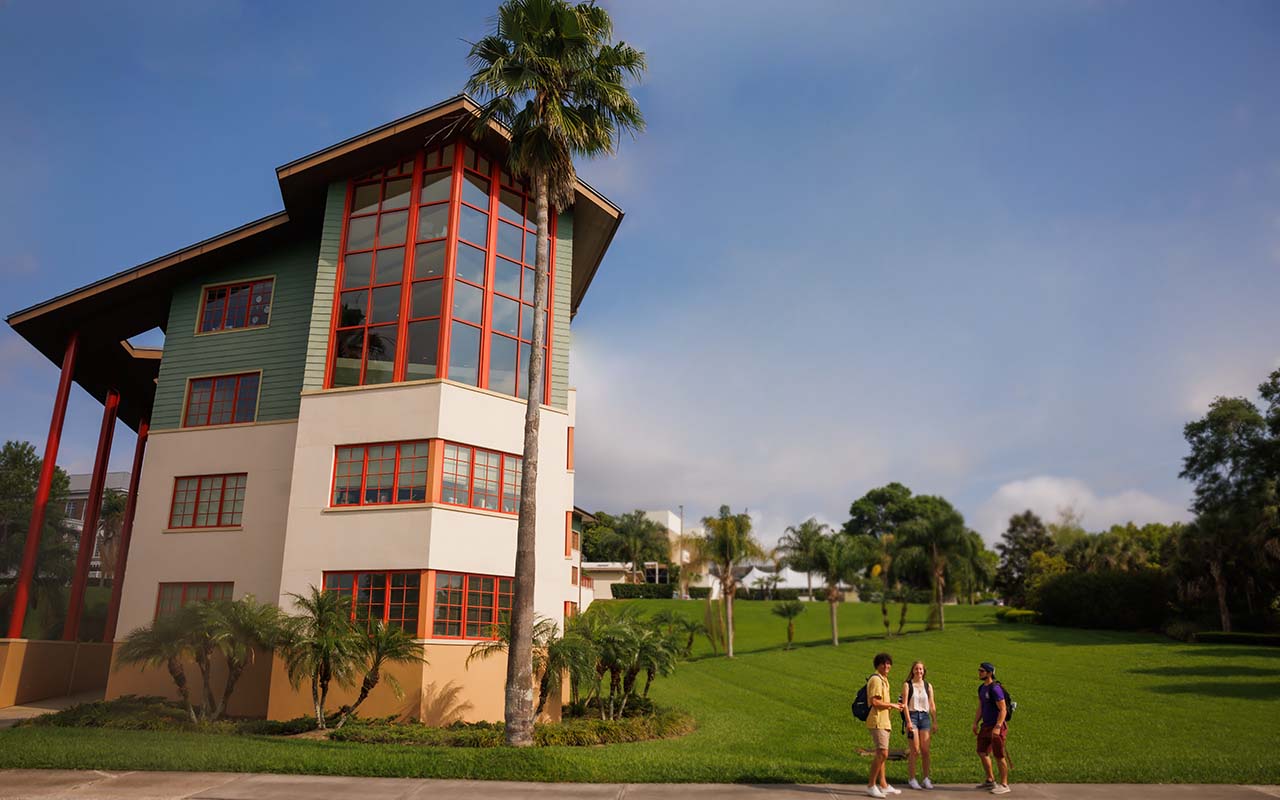 FSC Community Living Policies
We're excited for you to make your home here. When you apply for housing at FSC, keep in mind community living requirements, policies, and your rights as a resident.
Complete Application
Once you submit your enrollment deposit, you'll be invited to complete the Housing Form and share your housing preferences: room type, building, roommate(s), etc.
Housing is guaranteed for all students—so while you do not need to worry about securing a living space on campus, you are encouraged to complete your housing application as soon as you decide to attend FSC.
Complete Your Housing Application
Choose Your Roommate
You can choose your own roommate or be paired with someone based on your preferences. You'll be matched with a roommate (or roommates) who share similar lifestyles and interests.
You can also request to be paired with another incoming student (or students) on the Housing Form. Answer YES to "Do you have a preferred roommate?" and enter their name and FSC ID. Your roommate will need to request you as well!
Learn More about Roommate Selection
Housing Assignment Dates
New students who submit their deposit by the April 1 deadline will receive their housing assignments during our Match Day on June 1!
You'll receive an email from FSC with instructions for logging in to your FSC Portal to view your roommate's or roommates' name(s) and contact information.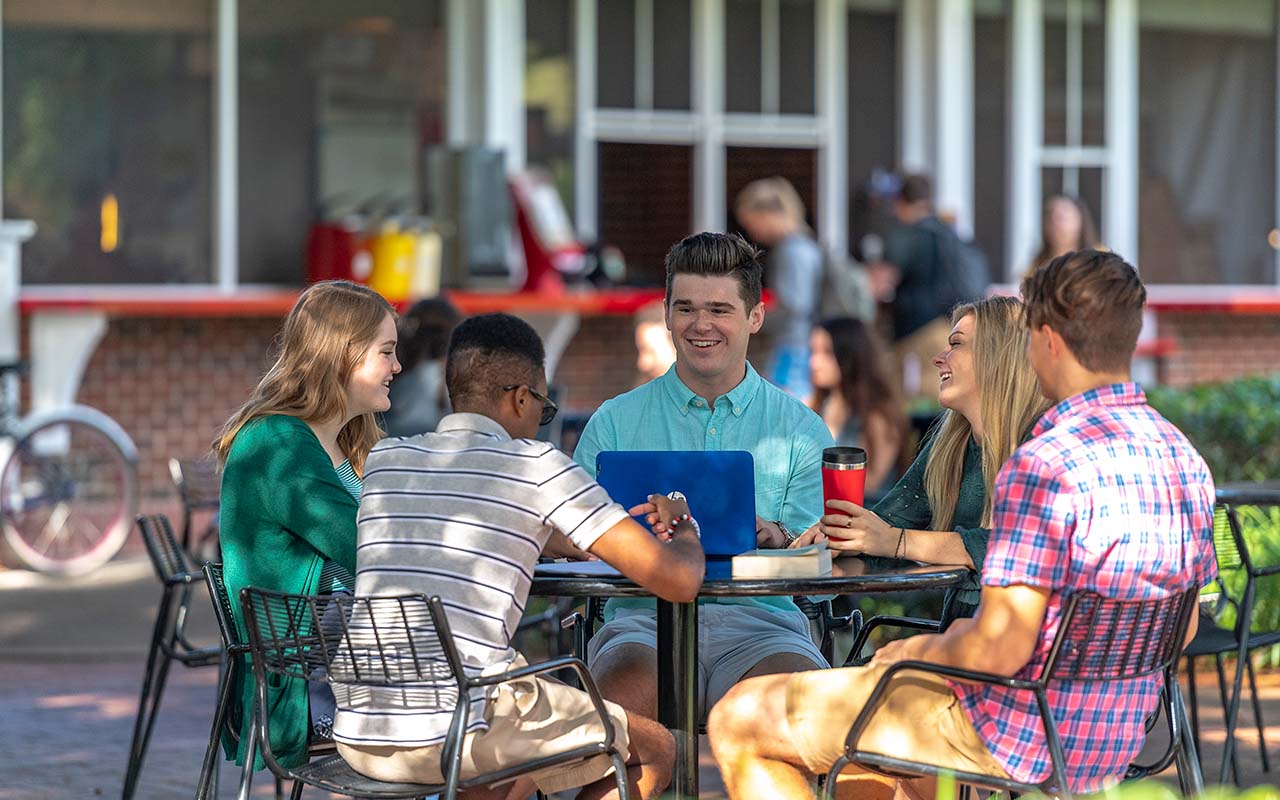 Dining
At Florida Southern, you'll be eating well with a wide selection of food options, including Steak 'n Shake, BBQ, Boar's Head sandwiches, sushi stations, salad bars, and more. Grab a coffee or a snack between classes with quick food marts conveniently located throughout campus. Have dietary needs? Dining services will accommodate you so you can enjoy delicious meals without the stress.
Campus Resources
Feel safe and supported, even if far from home, with our accessible, on-campus resources dedicated to your happiness and well-being.
Take The Next Step
Whether you want to learn more or are ready to apply, we're here to help.