Dell Hall
Conveniently located in the center of the residential area of campus, Dell is a traditional hall consisting of double occupancy rooms with furnishings built into the design of the facility.
Dell is home to both first-year and upperclassmen fostering a communal atmosphere; the more experienced residents of Dell enjoy mentoring their freshman hallmates. Dell is also home to our nursing students' Living Learning Community — providing nursing students with a unique opportunity to live and study together. Dell Hall features a spacious lobby with large screen television, ping-pong table, and study tables. This hall is located ideally near the bookstore, technology center, MocMart, our main dining hall, Wynee's Bistro, and adjacent to recreation options, such as the pool, fitness center, and sand volleyball court — putting its residents at the center of the action.
Living on campus eased the transition to college life. You're immediately more plugged-in to the campus community and have more opportunities to join clubs, attend campus events, meet new people, and develop friendships.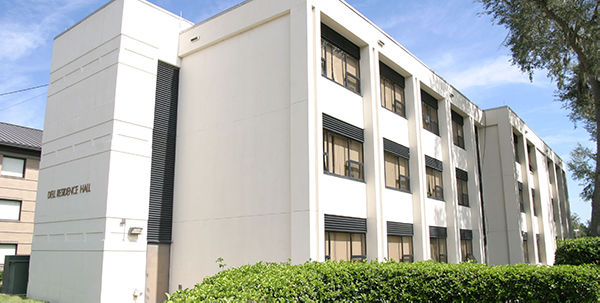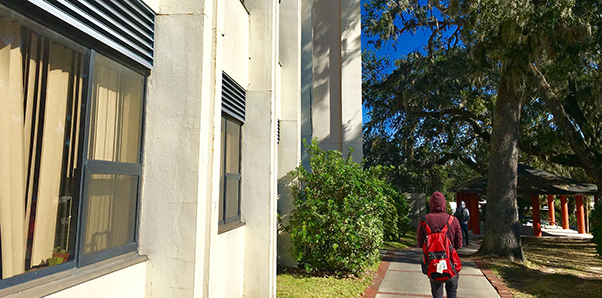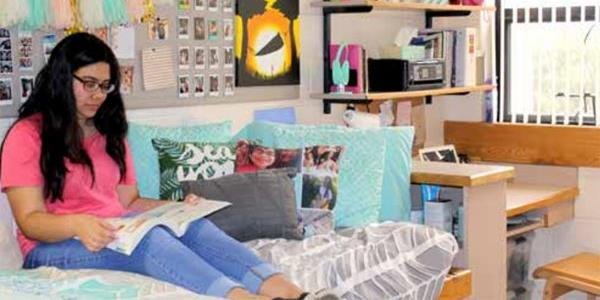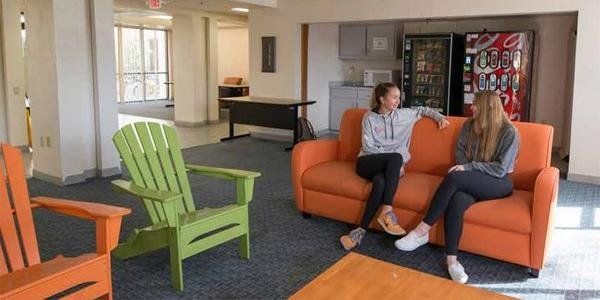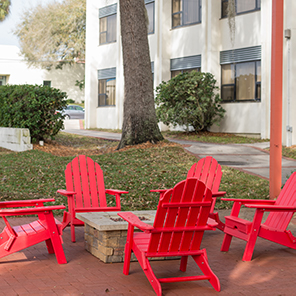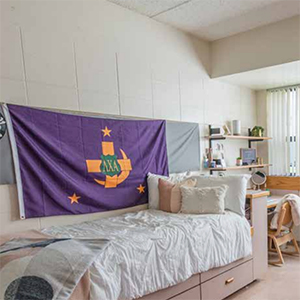 Free Laundry
Each residence hall has a nearby laundry facility that is free of charge for students living on campus.
Cable, High-Speed Internet, and Wi-Fi
Bring your TV and laptop to enjoy the latest technology in your room and around campus.
Fully Furnished Rooms
Your room includes a desk, bed, dresser, and armoire/closet to help you make the most of your space. Every first-year room comes with a freezer, refrigerator, and microwave.
Wellness Center with Gym
Looking to sweat off the calories in the gym or relax in a yoga class? The Wellness Center offers modern workout equipment and variety of fitness classes.
Year-Round Heated Pool
Enjoy the Florida weather and take a dip in the pool. Whether it is 60 or 90 degrees out, the water is always perfect!
Sand Volleyball and Tennis Courts
Outdoor fun is always available. Get competitive with your friends on the sand volleyball or lighted tennis courts.
Center of the Action
Conveniently located near the volleyball courts, the bookstore, and MocMart, and our main dining hall.
Study Spaces Outfitted with Computers
No matter where you live on campus, there is a study space nearby. Equipped with computers for student use, you can leave your computer in your room.
Secure Swipe Card Access
Residence halls are swipe access only, limiting entry to residents of the building.