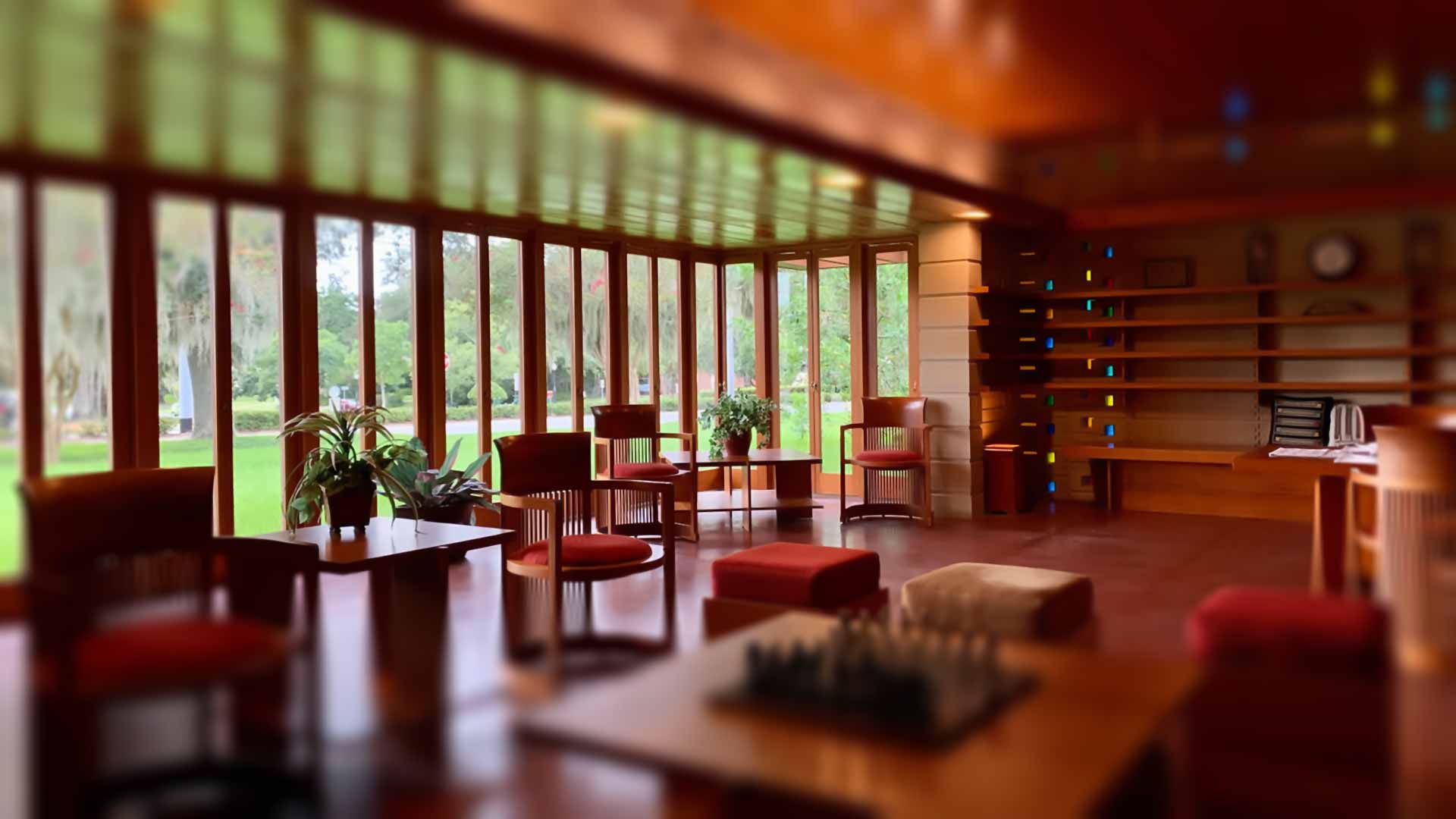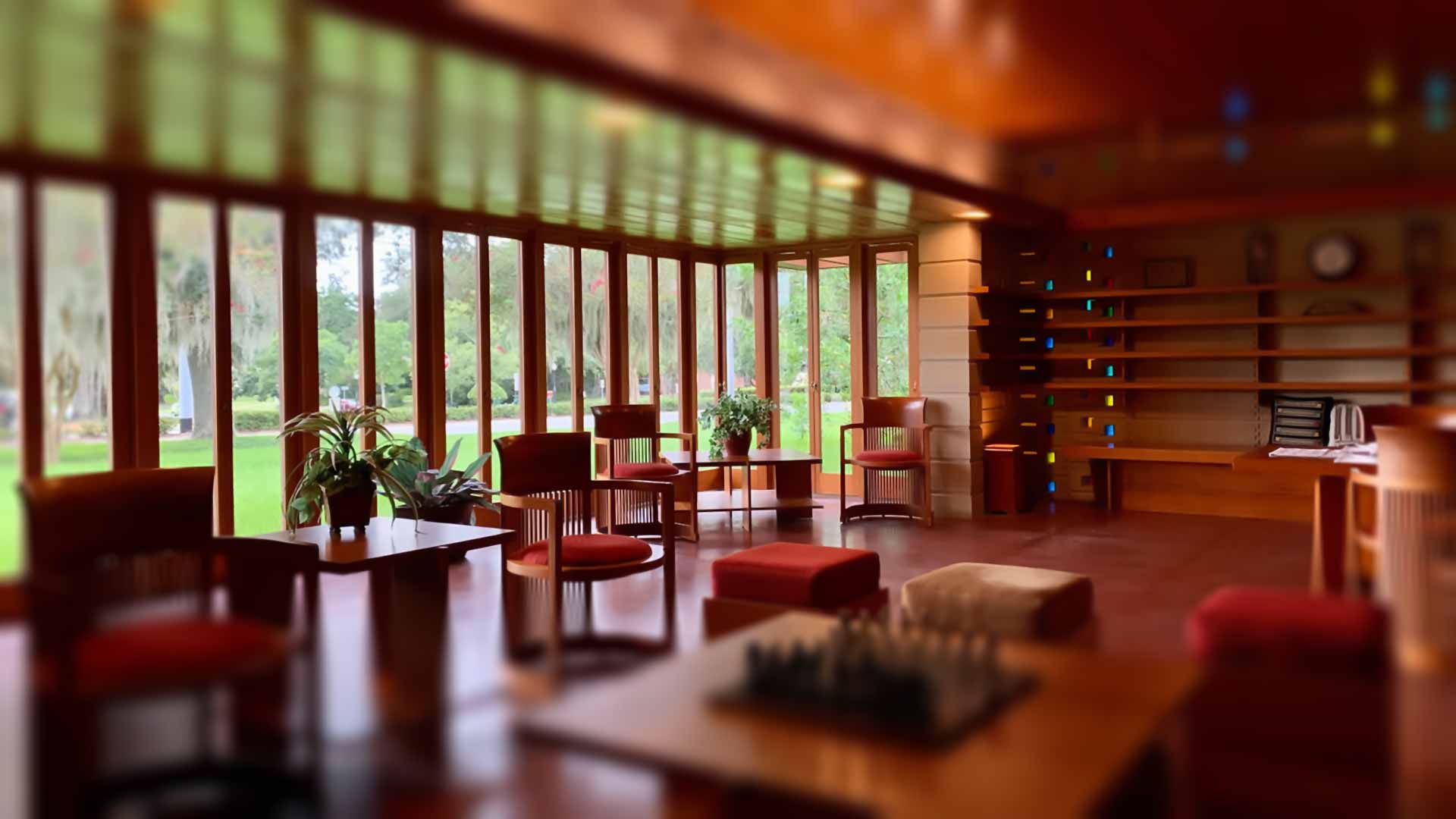 Frank Lloyd Wright Visitor Center
Frank Lloyd Wright Architecture at Florida Southern College
The Sharp Family Tourism and Education Center and GEICO Gift Shop was opened as part of an ongoing effort to better educate visitors to the Frank Lloyd Wright architecture at Florida Southern College.
The Sharp Family Tourism and Education Center serves as the interpretive hub for education concerning the Frank Lloyd Wright Campus at Florida Southern College. The Center consists of the Usonian Faculty House - a showcase of Wright's residential vision for our campus - and the Geico Gift Shop, from which daily guided walking tours of Wright's masterpiece depart.
In 2012, the Florida Southern College Historic District was designated a National Historic Landmark by the National Park Service of the U.S. Department of the Interior for being the largest single-site collection of Frank Lloyd Wright architecture in the world.
Hours of Operation
---
Visitor Center
Daily
9:30 AM to 4:30 PM
Usonian House
Daily
10:00 AM to 3:00 PM
Water Dome
Daily
9:30 AM to 12:30 PM
1:00 PM to 3:30 PM
4:00 PM to 5:30 PM
The Sharp Family Tourism and Education Center and GEICO Gift Shop is closed for Thanksgiving Day, Christmas Day and New Years Day
Directions
Tours meet and tickets are sold at the GEICO gift shop located at 840 Johnson Avenue.
Driving: From Interstate 4, take exit #32 (US 98 South) The name of the street changes to S. Florida Avenue. Stay on South Florida Avenue about a half mile past the downtown area. Turn left on Frank Lloyd Wright Way (formerly McDonald St.) and go six blocks. The Tourism and Education Center is on the corner of Frank Lloyd Wright Way and Johnson Avenue in the butterscotch colored bungalow. Look for the American flag.
Parking: Parking is available across the street at Florida Southern College. Contact us for special parking instructions for buses and large motor homes.
Local Accommodations
There are many fine accommodations located near Florida Southern College for you to choose from.
Learn More
Episode 80: Architect Frank Lloyd Wright in Lakeland
This week's episode begins with a hippo, and Craig's recent column on the outgoing head of Florida's State Parks.
Our guest is Jack Coffey who leads the tours and educational programming for Florida Southern College's Frank Lloyd Wright Visitor Center in Lakeland. How did the famed architect end up in Central Florida? Let's find out.