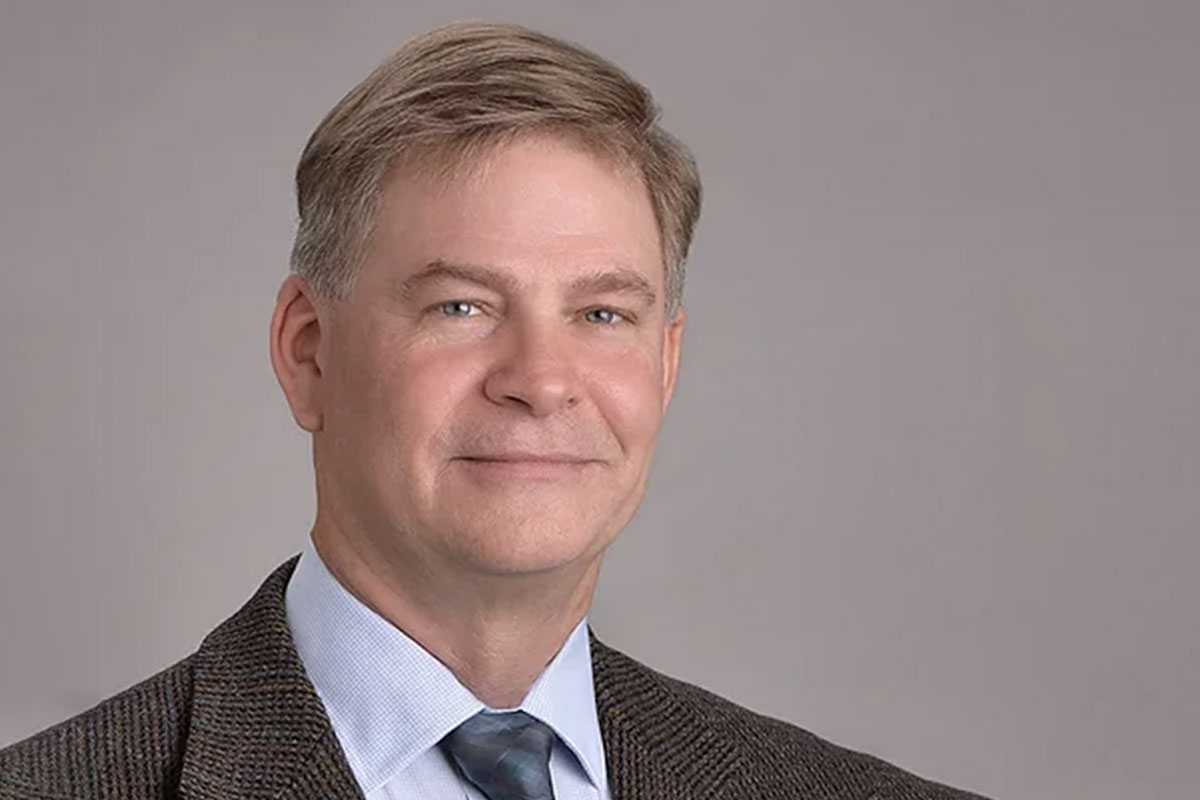 Unveiling the Architect Behind the Restorations: A Q&A with Jeff Baker
Nov 14, 2023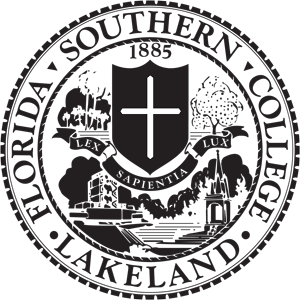 Florida Southern College's Center for Florida History, in collaboration with Historic Lakeland, is excited to bring restoration architect Jeff Baker, a partner at Mesick, Cohen, Wilson & Baker, to campus at 7 p.m. November 16 to discuss the past, present, and future of Frank Lloyd Wright's contributions to the institution.
As a leader of the College's preservation efforts since 2007, Baker has been instrumental in restoring Wright's vision, overseeing the meticulous refurbishment of iconic structures such as the Annie Pfeiffer Chapel, the planetarium within the Polk Science Building, and the pioneering Water Dome, based on Wright's original design. Baker and his firm have also been pivotal in constructing new buildings on FSC's campus, adhering to Wright's visionary principles, including the Usonian House, the Carole and Marcus Weinstein Computer Sciences Center, and the Adams Athletic Performance Center, currently under construction.
In anticipation of his upcoming lecture, we sat down with Mr. Baker to learn more about his experiences, insights, and the secrets behind restoring our cherished buildings.
Q. You've had a remarkable career in architectural preservation and restoration. Would you share a bit about your journey from your early days at Rensselaer Polytechnic Institute to your role as a Partner at Mesick, Cohen, Wilson & Baker, and what drew you to this field?
My journey from my early days at Rensselaer Polytechnic Institute (RPI) to my role as a partner at Mesick, Cohen, Wilson & Baker has been quite an interesting one. I actually began working with the firm before I even attended RPI. I had completed a two-year degree, and the opportunity to join came about when they called my school and requested their best candidate to interview. And I was chosen!
The deal with the firm was that I had to work for a year before starting my five-year degree at RPI, so I took the deal. While I had worked for two years at a single-person architectural firm, gaining valuable professional experience, I was extremely eager to work with this firm because they were involved in fascinating projects. It was also evident that they were committed to a high level of care and quality, which I knew was uncommon. So, I accepted the offer and have yet to look back.
I've been fortunate to work on remarkable projects during my career. I owe much of this to being in the right place at the right time, as well as collaborating with the right people. My partner, who used to be my boss, John Mesick, had been involved in preservation work since the 1970s. He even had the opportunity to work with the famous architect Eero Saarinen, who was responsible for celebrated projects like the JFK Terminal 5 (New York) and the St. Louis Arch. John returned to Albany after Saarinen's passing and became a partner at our firm, which has a history dating back almost 100 years, tracing its roots to the late 1930s.
My journey has allowed me to work on projects like the New York State Capitol Building in Albany, N.Y. and James Madison's Montpelier, near Orange, Va. I've had the privilege of learning from experienced and dedicated professionals throughout my career.
Q. One of your notable projects is the restoration of Thomas Jefferson's Monticello in Charlottesville, Va. Can you tell us about the challenges and joys of working on such an important piece of American history?
Working on the restoration of Thomas Jefferson's Monticello has been an extraordinary experience filled with both challenges and joys. One of the most significant joys of this work, and indeed any restoration project, is the continuous learning that it offers. It's quite rare that you wake up in the morning and don't learn something new throughout the day. When I initially entered the field of architecture, I had aspirations of becoming a modern architect, and I had little interest in historic preservation. However, as I delved deeper, I began to realize the profound value of what we do.
Restoration work is multifaceted. It involves the act of rediscovery, trying to understand what a building was like at a certain point in time and how it evolved over the years. This process allows us to uncover the narrative of a building's evolution and the various forces that influenced its changes. It also enables us to get into the mindset of the architect, attempting to understand their vision and intent. I've been fortunate to work on buildings designed by some of the most significant architectural minds in American history, including Richard Morris Hunt [Statue of Liberty's pedestal] and H.H. Richardson [Trinity Church (Boston), Marshall Field's (Chicago)], among others.
Understanding a building's language is a vital aspect of this work. Once you comprehend that language, you gain insight into the architect's perspective, concerns, needs, aesthetic background, and the impact they aimed to make on the world.
One of the distinct aspects of being a restoration architect is the humility it requires. Unlike modern architects, who can shape their designs according to their own vision, a restoration architect must take a step back and honor the original intent of the building's designer. It's a humbling experience to uphold the architect's vision and work within those constraints.
Additionally, the world of restoration is inherently collaborative. It involves a team effort, both within the firm and as part of a broader team that conducts the forensic analysis of a building. This analysis includes understanding how the building evolved, examining hardware, conducting paint analysis, and even dendrochronology to date the felling of trees used in the construction. There are numerous trades and skills involved in understanding and ultimately restoring a building, from historic wallpapers and light fixtures to decorative plaster and woodwork. The opportunity to work with and learn from these skilled craftsmen is yet another source of joy in restoration work.
Q. The Frank Lloyd Wright-designed campus at Florida Southern College holds a special place in our hearts. Could you provide some insights into the intricacies of preserving and restoring this unique architectural gem and how it compares to your work on other historic landmarks?
Restoring and preserving the Frank Lloyd Wright-designed campus at FSC is a unique and complex endeavor, different from some of my work on other historic landmarks. One significant difference is the nature of the site itself. Monticello, for instance, is a museum, and the goal there is to preserve the building as much as possible in a specific historical moment, attempting to freeze it in time – on the day Thomas Jefferson passed away on July 4, 1826, exactly 50 years after the signing of the Declaration of Independence. The building is maintained to represent that specific moment in history.
On the other hand, at Florida Southern College, we are dealing with a living, breathing college campus. While we aim to restore the buildings to the period when Frank Lloyd Wright was involved in their design, it's only sometimes possible to achieve the same level of preservation. College campuses are dynamic and continually evolving. The needs and functions of the buildings change over time, and it may not be feasible to freeze them in the past completely. So, our goal is to restore these buildings to reflect Wright's original intentions and provide opportunities for future generations to contribute to their preservation. The approach at Florida Southern College involves making interventions that respect Frank Lloyd Wright's original design while allowing for adaptation to the evolving needs of the College.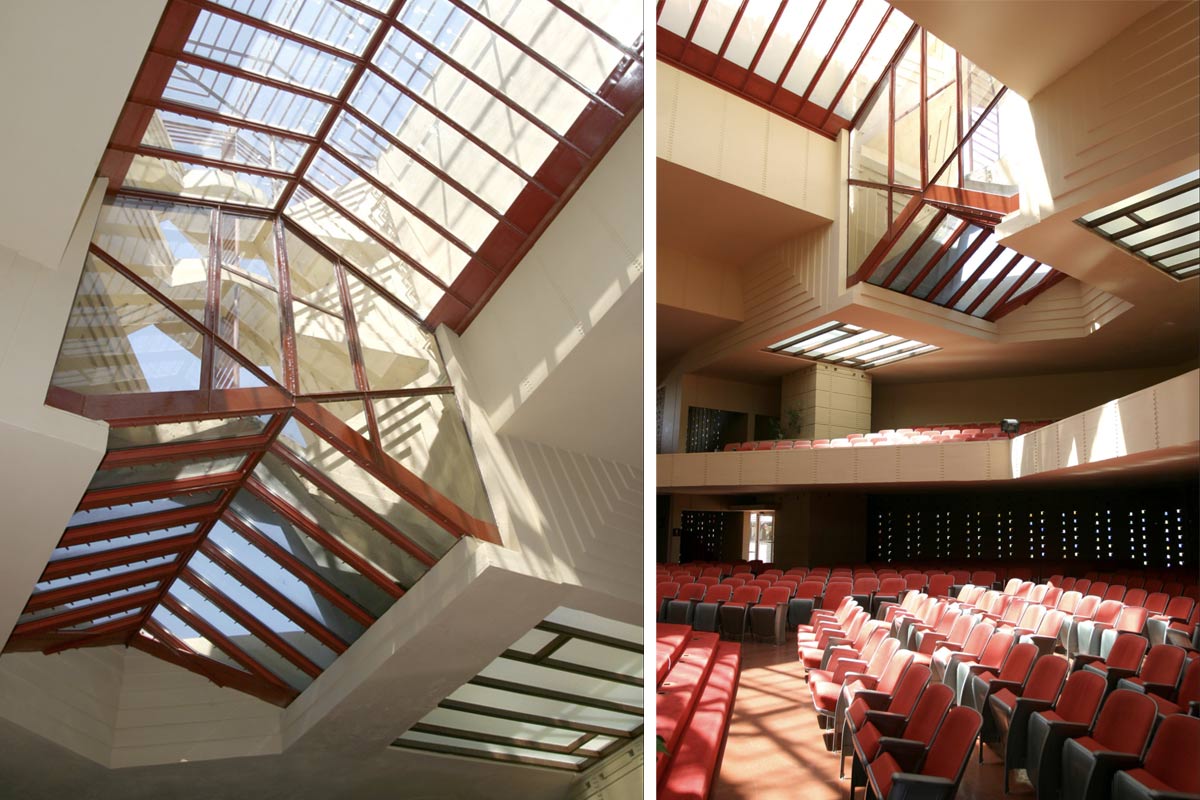 We eagerly anticipate Jeff Baker's upcoming lecture happening at 7p.m. Thursday, November 16 in the Annie Phieffer Chapel, which offers a unique opportunity to gain insight into the transformative work that has defined the history and future of our cherished campus. With the generous support of Historic Lakeland, Inc., this lecture promises to be an enlightening experience for everyone in attendance.
Q. The theme of your upcoming lecture is "Frank Lloyd Wright and the Florida Southern College Campus — Past, Present, and Future." Could you offer a sneak peek into what attendees can expect to learn and discover during your talk?
In my upcoming lecture, attendees can expect to journey through the rich history of our restoration work on the campus. I want to share the story of how we've approached preservation and restoration by discussing the state of the campus when we first arrived and the initial observations we've made. I'll explain how we evaluate the existing conditions, the challenges we face, and the principles that guide our restoration efforts. The focus will be on capturing the essence of the campus's past, looking at its present condition, and contemplating its future.
Overall, the lecture will not only share the technical aspects of our work but also the passion and dedication that goes into preserving architectural treasures like those designed by Frank Lloyd Wright. It's a fascinating story, and I hope attendees will come away with a deeper appreciation of what it takes to preserve these buildings for future generations to enjoy.

Q. Lastly, could you share any upcoming projects or aspirations that you have in the realm of architectural preservation and restoration?
I'm currently working on some exciting preservation and restoration projects, and one of my significant ongoing endeavors is the restoration and repair of George Washington's house at Mount Vernon (Va.). This project is particularly challenging and holds immense historical importance, as it involves extensive work on the place where George Washington lived. It's the most substantial amount of work ever undertaken on the house, which includes tunneling beneath the house to install new mechanical systems, structurally stabilizing the house, and replacing a fair amount of framing to bring it back to its condition in December of 1799, the month George Washington passed away. This project presents numerous complexities, especially considering the house receives approximately one million visitors annually. Balancing the restoration work with the need to maintain a positive visitor experience is a significant consideration. I am very fortunate to be involved in such remarkable projects.
Q. What message would you like to convey about the importance of architectural preservation?
I see preservation as a mission to safeguard and uphold our cultural heritage. It goes beyond merely doing a job; it's about being on the frontlines of defending and preserving our collective memory as a nation. Architecture, in particular, has a unique way of embodying this memory, distinct from other forms of cultural expression like music, art, or literature.

When we work on restoring historic homes like Emily Dickinson's in Amherst, Mass., or the homes of figures like George Washington or Thomas Jefferson, we create a tangible connection between the past and the present. Standing in front of Emily Dickinson's writing table and looking out the same window she did provides a entirely different perspective on her writings. You have this connection through the generations to her earthly existence, which moves you deeply. And it gives a whole other level of appreciation and a perspective on what it is to be alive.
Take advantage of this chance to explore the world of architectural conservation and understand how it has preserved our uniquely American heritage.