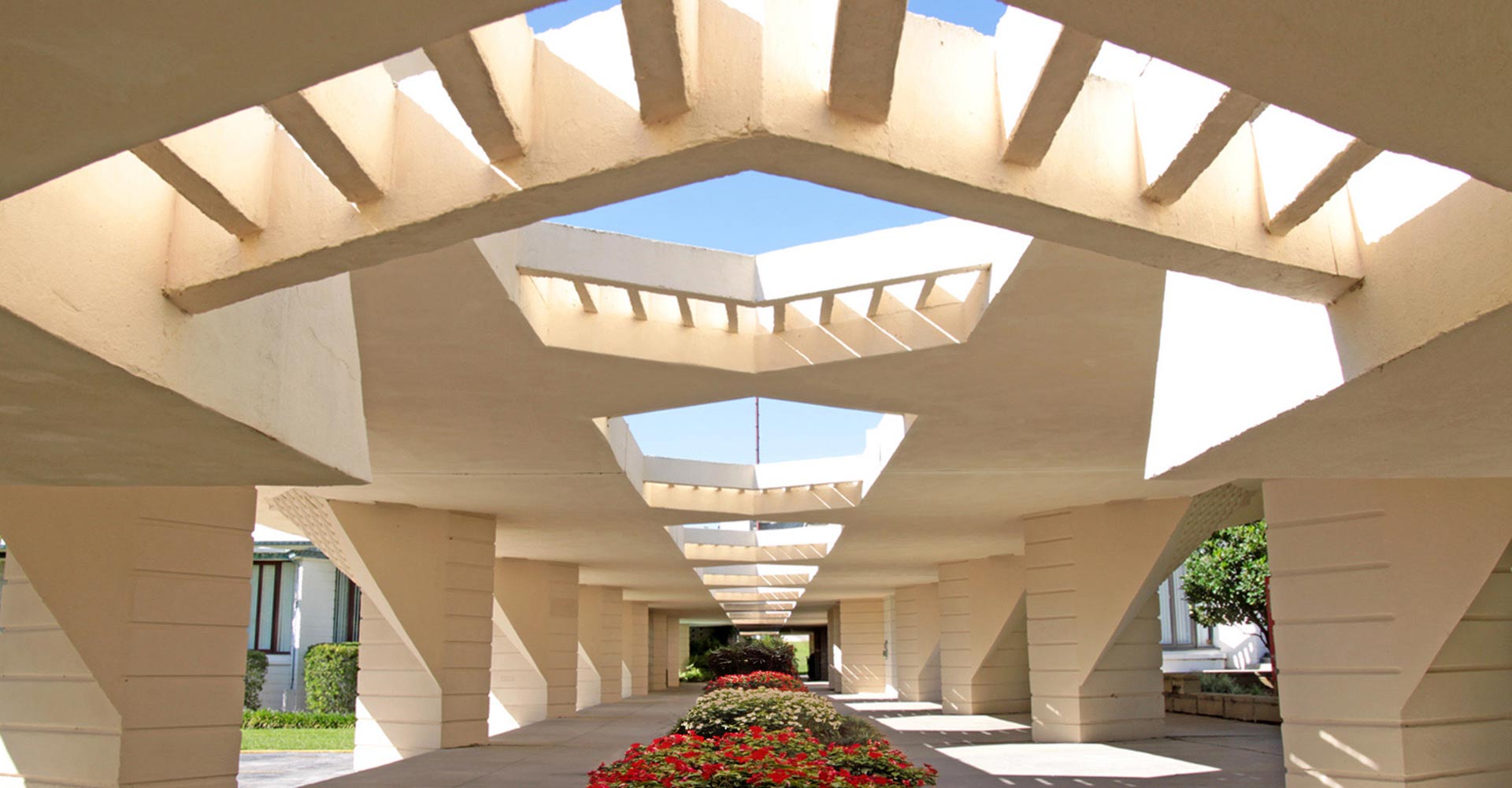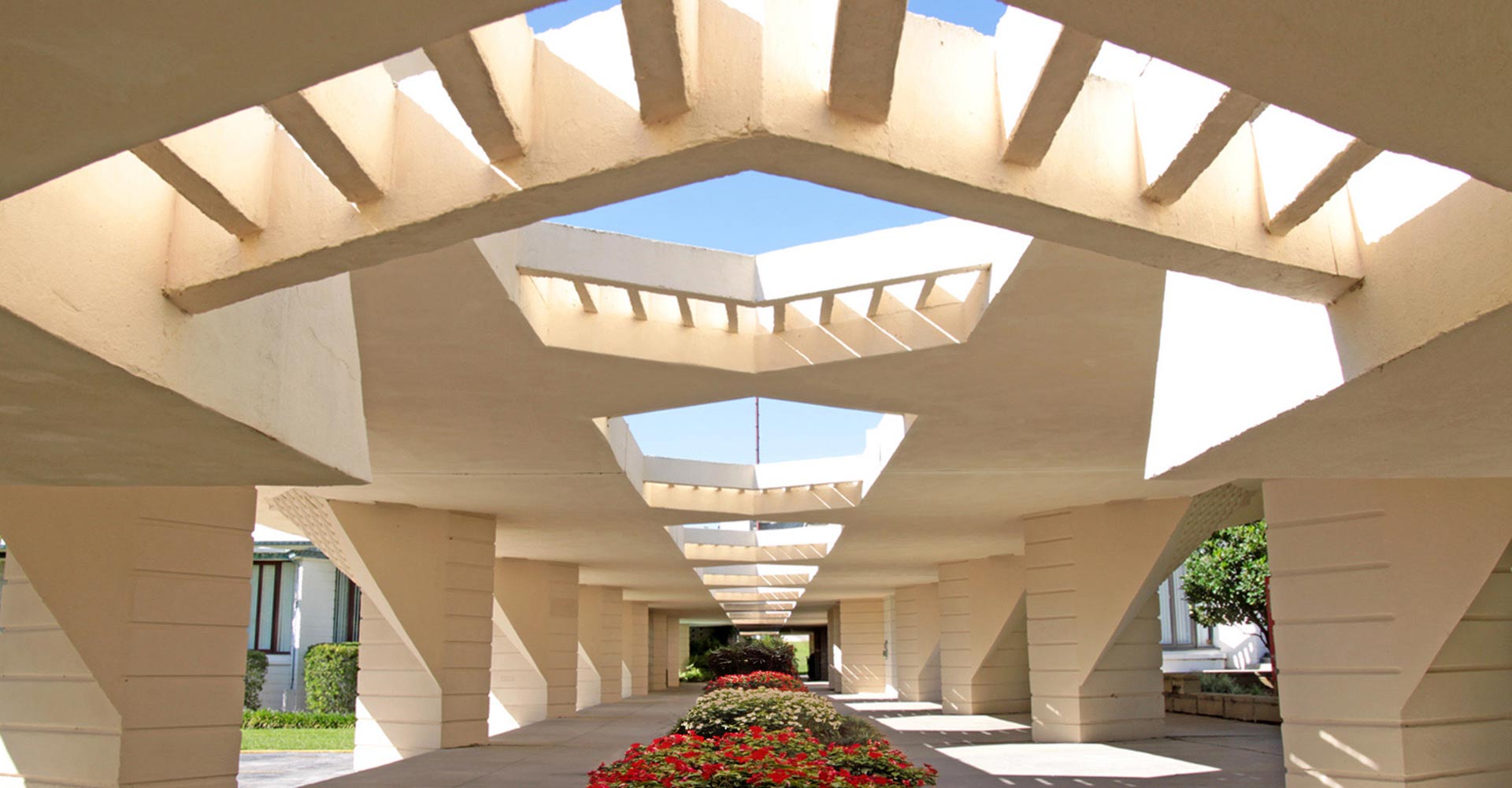 Make your tour reservation today
Reservations are strongly suggested and should be made at least 24 hours in advance of the desired tour. Guests arriving or reserving on the day of the tour will be accommodated based on tour capacity availability.
Please allow extra time (30 minutes suggested) before your tour time for making your way to the visitors center.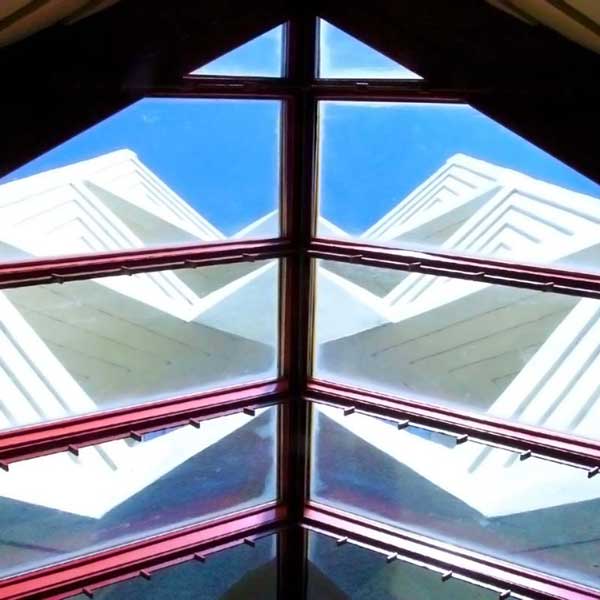 In-Depth Tour
Take an extended dive into Frank Lloyd Wright's only college campus with the In-Depth Tour. Lasting 2.5 hours, this experience includes everything featured on the Basic Campus Tour while also revealing new details and insights into the history, design, and construction of the "Child of the Sun." The tour will also journey inside 6 Wright-designed buildings: the E.T. Roux Library, Ordway Arts Building, and Polk County Science Building will be explored in addition to the Annie Pfeiffer Chapel, Danforth Chapel, and Usonian House.
Cost: $50 per person
Ten percent off for members of AAA, AARP and Active/Retired Military.
Duration: 2.5 hours
Schedule: 10:30 AM and 1:00 PM - 7 days a week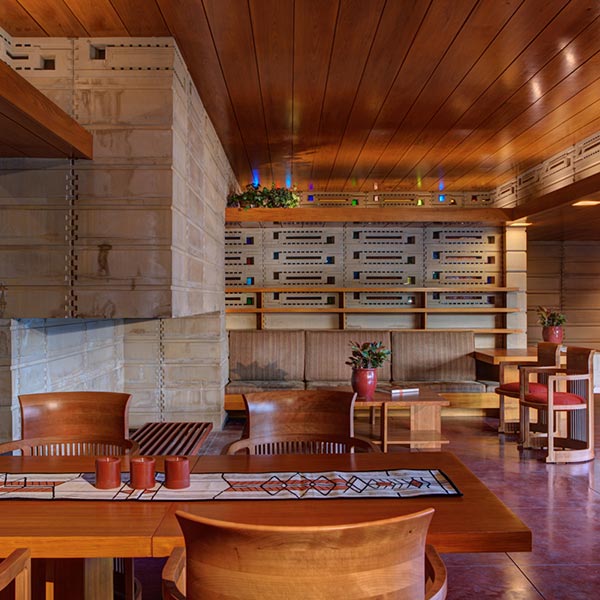 Usonian House Tour
Take a guided tour of our recently-completed Usonian Faculty House. Designed by Frank Lloyd Wright in 1939 as the first in a planned faculty housing neighborhood, the house is an archetypical example of Wright's Usonian style – his take on modern, affordable housing for the average American family. After a guided tour of the house, guests also have the opportunity to watch the film "Frank Lloyd Wright's Great American Campus," providing an overview of all 13 Wright-designed structures at Florida Southern College.
Cost: $15.00 per person
Tour Duration: 20-30 Minutes
Film Duration: 25 Minutes
Schedule: On-demand daily from 10:00 AM to 3:00 PM (Docent and building availability permitting)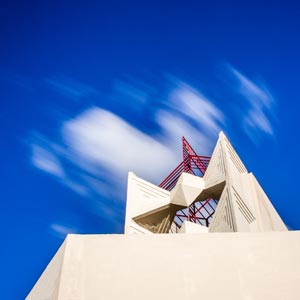 Basic Tour
Our Basic Campus Tour is a 90-minute guided tour led by one of our experienced docents. The tour begins with an overview of the campus project, detailing how Frank Lloyd Wright assembled his vision for the college as well as the unique method of construction he chose for the site. As you walk the campus grounds, your guide will inform you of the history and design of all 13 Wright-designed structures. Additionally, the interiors of the Annie Pfeiffer Chapel, the Danforth Chapel, and the new Usonian Faculty House are visited, allowing you to explore their timeless beauty from within.
Cost: $35 per person
Ten percent off for members of AAA, AARP and Active/Retired Military.
Duration: 90 minutes
Schedule: 10:00 AM and 2:00 PM - 7 days a week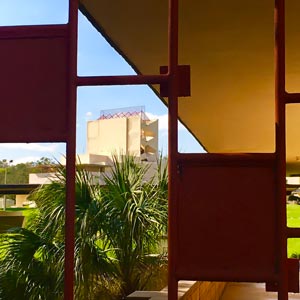 Behind the Scenes Tour
Join one of our expert tour guides for an extensive tour of Frank Lloyd Wright's Child of the Sun campus. This tour delves deep into the history and design of Wright's structures on the Florida Southern campus. Included in the tour are all interior spaces from our other tours, plus many additional locations exclusive to this experience – including the interior of the only planetarium designed by Frank Lloyd Wright. Reservations required. Group size limited to 10 persons.
Cost: $125 per person
Schedule: Every Monday and Friday at 10:00 am. Must call by 5:00 PM the day before to be added to reservation list. Please call 863.680.4597 or e-mail fllw@flsouthern.edu.
Don't forget to try out our new online store!
We have a great selection of Frank Lloyd Wright items for you choose from.
Shop Online Today