Joseph Reynolds Hall
Affectionately known as "JR," one of the four original buildings on campus combines everything you'd want in a residence hall: history, personality, and functionality.
The charming brick building is even more beautiful on the inside; white archways and antique chandeliers dot the lobby, along with plenty of comfortable couches, and even a grand piano. Directly behind, you'll find the beautiful Eleanor Searle Drawing Room, an elegant space where many campus events and banquets take place. This all-female option houses first-year women in a variety of rooms, singles and doubles.
Community life is big here — the women of JR form connections within the building as a whole and also within the wings and smaller hallways of the building. If you're ever looking for something to do, head down to the lobby, every weekend something is going on. Whether it's a pizza party, movie night, or a board game competition, you will build strong relationships with your hallmates and meet some of your best friends while living in JR!
Living in JR is the way to meet new friends from all over the world! With almost 200 other residents, there's bound to be a group of girls that you'll fit right in with.
Resident Advisor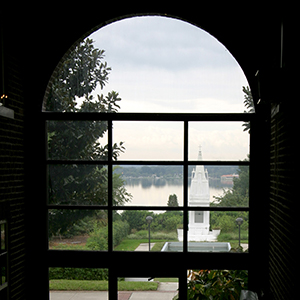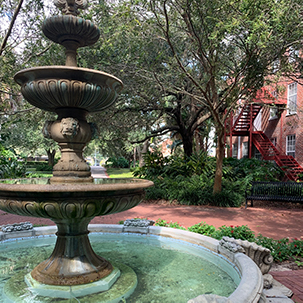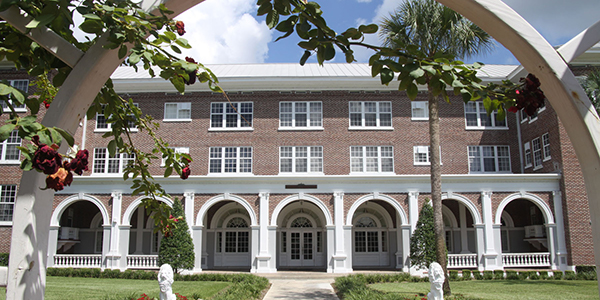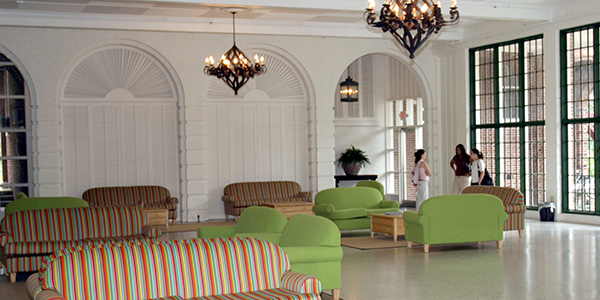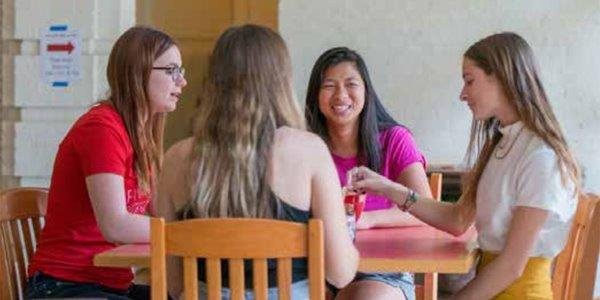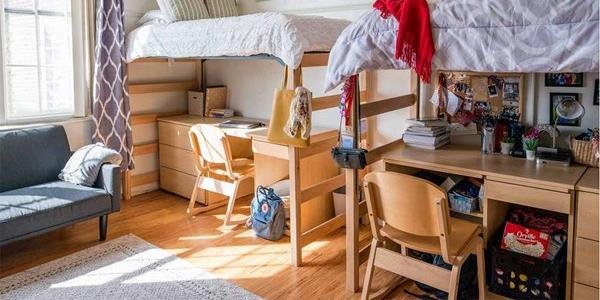 Free Laundry
Each residence hall has a nearby laundry facility that is free of charge for students living on campus.
Cable, High-Speed Internet, and Wi-Fi
Bring your TV and laptop to enjoy the latest technology in your room and around campus.
Fully Furnished Rooms
Your room includes a desk, bed, dresser, and armoire/closet to help you make the most of your space. Every first-year room comes with a freezer, refrigerator, and microwave.
Wellness Center with Gym
Looking to sweat off the calories in the gym or relax in a yoga class? The Wellness Center offers modern workout equipment and variety of fitness classes.
Year-Round Heated Pool
Enjoy the Florida weather and take a dip in the pool. Whether it is 60 or 90 degrees out, the water is always perfect!
Sand Volleyball and Tennis Courts
Outdoor fun is always available. Get competitive with your friends on the sand volleyball or lighted tennis courts.
Elegant Lobby
Every weekend there is something going on. Whether it is a pizza party, movie night, or a board game competition.
Study Spaces Outfitted with Computers
No matter where you live on campus, there is a study space nearby. Equipped with computers for student use, you can leave your computer in your room.
Secure Swipe Card Access
Residence halls are swipe access only, limiting entry to residents of the building.