Computer Science: Cybersecurity
The internet connects us all, and where information flows, bad actors follow.
As a cybersecurity student you can learn to help make the internet a safer place.
Information is just as important as the lives it represents. By protecting this information you protect the livelihoods, productivity, privacy, and even sometimes the physical safety of the denizens of the internet.
Current Threats
Learn from faculty with real-world experience who are active in their field, bringing the latest threats directly from the field to the classroom.
Learn to Hack
Whitehat hacking and penetration testing are an integral part of cybersecurity. Perform simulated attacks and real-world reconnaissance to better understand the methods attackers use.
A Bright Outlook
The Bureau of Labor Statistics estimates a 32% growth in jobs for information security analysts between 2018 and 2028, with a median annual salary of $98,530
State of the Art Facilities
The Department of Computer Science moved into the new, state-of-the-art Carole and Marcus Weinstein Computer Sciences Center in August 2021. In addition to dedicated, high-tech classrooms, this new facility houses a cyber range, AI/Robotics research lab, makerspace, and eSports gaming room.
Modern Computing Labs
The newly inaugurated, state-of-the-art Carole and Marcus Weinstein Computer Sciences Center houses an AI/Robotics research lab, a Cyber Range, as well as a makerspace with 3d printers and laser/etching printers.
Highest Paying Major
With a median base salary of $70,000, the Washington Post ranks computer scientists as the highest earners out of college.
Moc Spotlight

- Santino Miozzi
Clubs And More
The Florida Southern College Computer Science Club is a community of students who all have a passion for technology and computing. Participating in the Association for Computational Machinery's International Collegiate Programming Competition (ICPC), A global competition sponsored by IBM, that challenges the performance of today's computer science and engineering students.
Admission Requirements
First-Years
All freshman applicants to Florida Southern Colleges full-time degree programs must submit the following information:
An official high school transcript
SAT and/or ACT scores (unless applying Test-Optional)
Transfers
Applying to Florida Southern as a transfer student is easy.
Personal statement
All official college transcripts
If transferring less than 24 credits, we also need your:
Official high school transcript
SAT and/or ACT scores
Internationals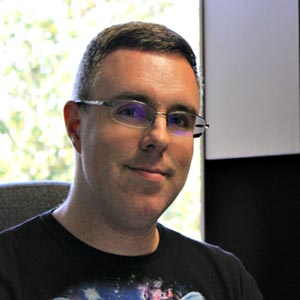 Christian Roberson, Ph.D.
Associate Professor of Computer Science
Department Chair
The Charles and Mildred Jenkins Chair in Mathematics and Computer Science
Weinstein Computer Science Center - 119
863.680.5058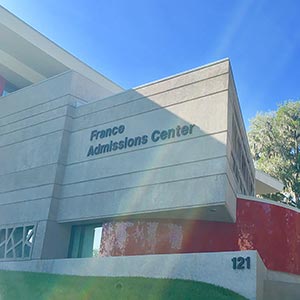 Office of Admissions
France Admissions Center
863.680.4131