An Accounting degree provides outstanding career opportunities in a variety of industries.
Accounting is frequently referred to as "the language of business." Accounting impacts every business of every size and every industry, making a degree in accounting multi-faceted, versatile and of ever-increasing demand.
A degree in accounting at Florida Southern provides a deep understanding of accounting and business topics such as taxation, auditing, financial statement analysis, development and execution of a business plan, and business transaction planning and structuring. The rich background and deep technical knowledge that our professors impart upon our students enables graduates to successfully pursue a variety of opportunities, such as public or private accounting, corporate accounting or business roles, and government positions, to name a few.
AACSB Accredited
Accreditation by the Association to Advance Collegiate Schools of Business (AACSB) is the mark of excellence in business education earned by fewer than five percent of business schools worldwide.
Career Placement
Our students find rewarding, satisfying, high-paying internships and jobs, made possible by faculty relationships with local, regional and national accounting firms and corporations, and opportunities to network directly with professionals.
Student Engagement
Accounting students at Florida Southern have a unique, enviable comradery which we credit to the nurturing small classroom environment with a focus on engaged learning as well as available student organizations such as the Accounting Student Association and Beta Alpha Psi.
Accounting Alumni Association
Through the AAA, students can network with successful graduates of the accounting program to establish lasting professional relationships. Alumni provide a unique perspective on life as a student at FSC, the transition to a professional career and beyond.
Direct Mentorship
Each accounting major is assigned an accounting professor as a mentor, who directly and consistently guides the student on class selections and schedules, career and internship options, and other relevant decisions.
Engaged Learning with Small Class Sizes
Students are presented with high level topics in a small classroom setting with direct access to professors. Professors successfully break down concepts into an easy-to-understand format creating a strong foundation in accounting with an emphasis on deductive reasoning, problem solving and analytical skills.
An FSC Accounting degree will most certainly open up tremendous possibilities and lead to career success. It teaches you to be a critical thinker and a problem solver that can prepare you for a number of career paths. If you have in interest in accounting, finance, or business, a degree in accounting is a great investment in your future career.
President at Core Wealth Advisors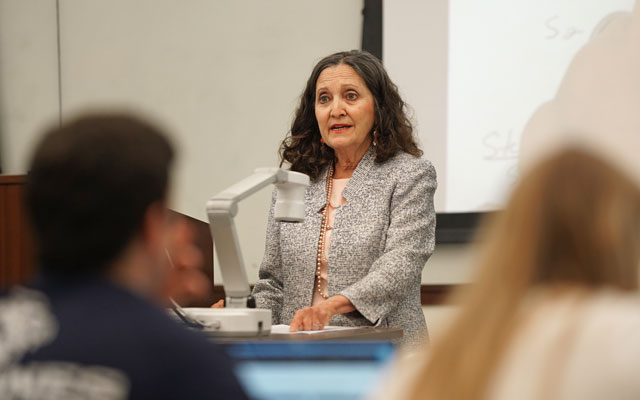 Featured Faculty
Celina Jozsi
My primary goal as an accounting educator is to develop students' critical thinking skills so that they can apply the knowledge to decisions and maximize their potential career success. At Florida Southern, we have the opportunity to very actively engage students in the classroom as well as to directly advise and mentor them. It is extremely rewarding that so many students credit us with having such a lasting positive impact in their lives.
Network for the Future
Florida Southern students receive a multitude of opportunities to interact with a variety of companies and firms to help build a foundation for their future careers. Through internships, case studies, and other hands-on learning, our accounting graduates are prepared for professional employment and boast a 100% placement rate upon graduation.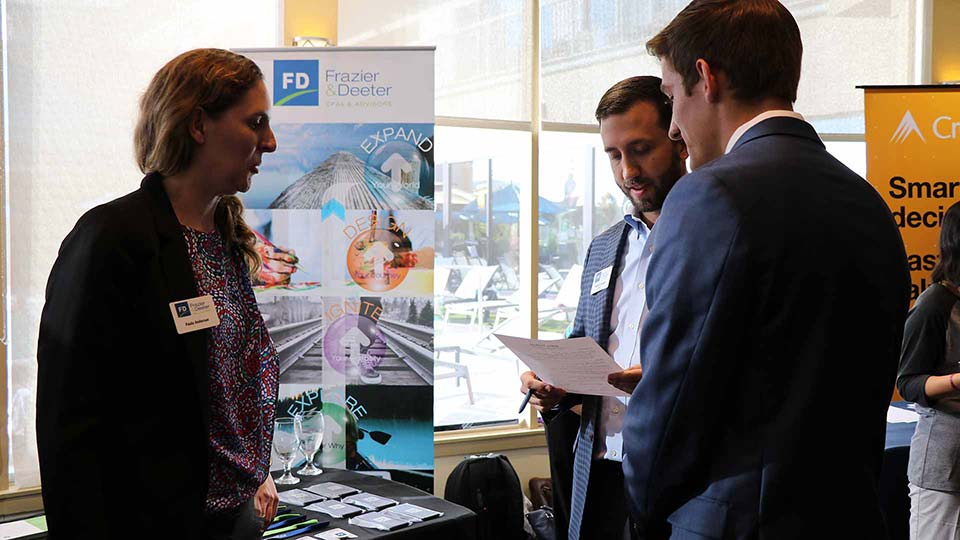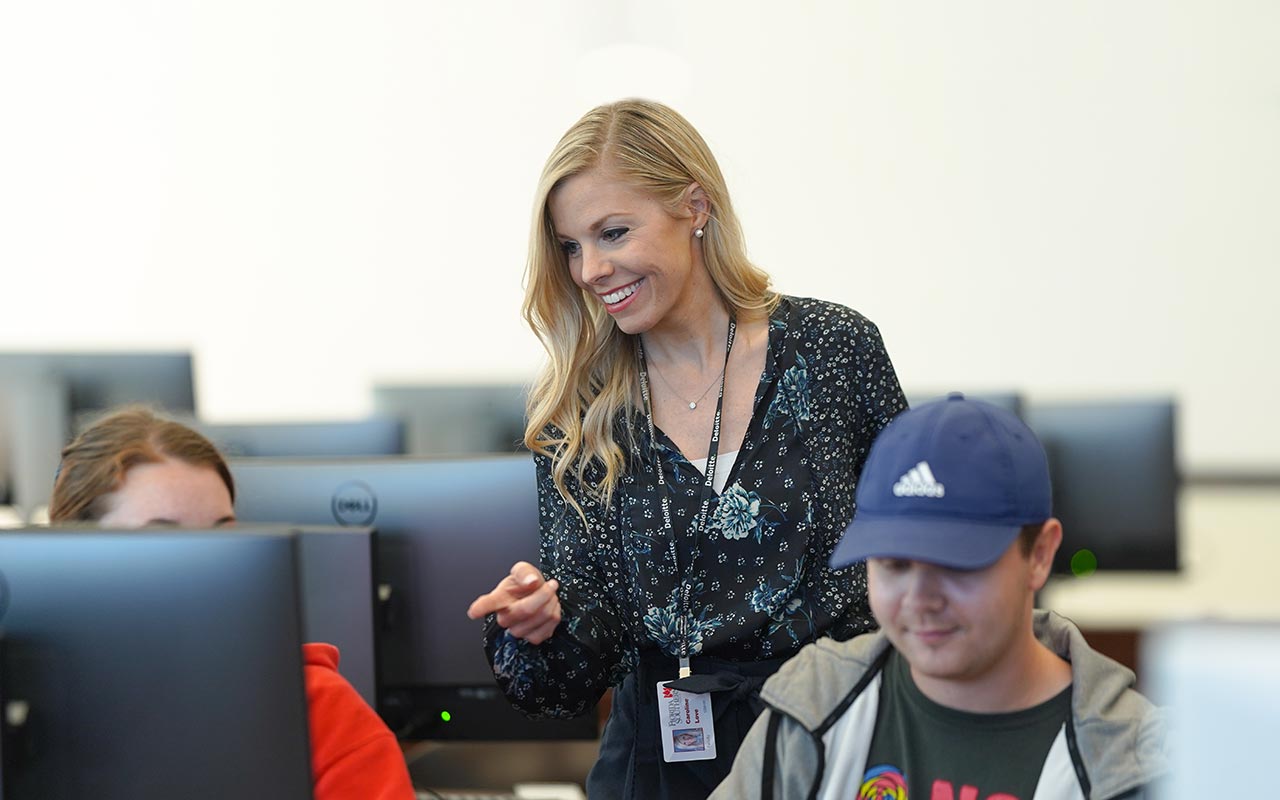 Get an inside look at Accounting
Accounting Information Systems
In ACC 3105 Accounting Information Systems, you can expect to get hands-on experience recording and analyzing business transactions using a variety of current and emerging technologies. In this class, students create their own company and dive into a real Enterprise Resource Planning (ERP) System to record their own transactions (sales, purchases, payments, and more) to see how a company records transactions and ultimately reports them on the financial statements.
Clubs And More
Extra-curricular organizations associated with this program, including the
Accounting Club
and
Beta Alpha Psi
, enable students to develop lasting friendships and make lasting contributions to the program. Students can also network with accounting professionals at the Annual Accounting Meet the Firms Event, Mock Interviews, and other events provided specifically for accounting majors throughout the year. In addition, participation in the VITA program and assistance to Catapult provide students with concrete practical applications outside of the classroom.
Admission Requirements
First-Years
All freshman applicants to Florida Southern Colleges full-time degree programs must submit the following information:
An official high school transcript
SAT and/or ACT scores (unless applying Test-Optional)
Transfers
Applying to Florida Southern as a transfer student is easy.
Personal statement
All official college transcripts
If transferring less than 24 credits, we also need your:
Official high school transcript
SAT and/or ACT scores
Internationals