Celina Jozsi, MAcc, CPA
Instructor of Accounting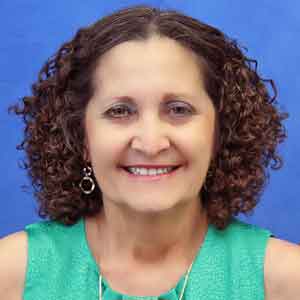 My primary goal as an accounting educator is to develop students' critical thinking skills so that they can apply the knowledge to decisions and maximize their potential career success. At Florida Southern, we have the opportunity to very actively engage students in the classroom as well as to directly advise and mentor them. It is extremely rewarding that so many students credit us with having such a lasting positive impact in their lives.
Biography
Professor Jozsi has been recognized as Tampa Bay Hispanic Woman of the Year in Education. She is a co-author of a Managerial Accounting book and has earned 20 teaching awards. She is very active in the accounting profession, including serving as a trustee for the FICPA Scholarship Foundation. Moreover, she is a frequent speaker at Continuing Education seminars and was honored as the keynote speaker for the FICPA's Tampa Bay's second Scholarship Night.
Education
Master of Accountancy and Certified Public Accountant.
Interests
I am very active in the accounting profession. I enjoy traveling and spending time with family and friends.
Awards
I have earned 20 teaching awards (including Florida FICPA Educator of the Year Award) as well as five Service Awards (including the Florida Southern Spirit of the Cornerstone Award).
Publications
Co-author of Managerial Accounting textbook as well as several journal articles.
Projects
I have guided many Honors and MAcc Theses projects .