Prepare for a career in the Music and/or Entertainment Industry with a
Bachelor of Science with a Concentration in Music Management.
Along with courses in applied music, music theory, and music history that develop your technical understanding of music, you'll take classes in business and economics that give you a foundation in business administration.
By pursuing a Bachelor of Science in Music with a Concentration in Music Management, you'll take courses in music theory, history, and private lessons on your primary instrument or voice. On the business side, you'll cover the foundational principles of business, marketing, accounting, and economics providing an understanding of industry trends.
NASM Accredited
Florida Southern's music programs are accredited by the National Association of Schools of Music.
Festival of Fine Arts
Continuing a tradition of more than fifty years, the Festival of Fine Arts season offers diverse and vibrant student events showcasing their talents.
Individualized Instruction
Our low student-to-faculty ratio ensures that you'll get personal attention from your music professors who are committed to your success.
In-The-Field Internship
As a Music Management Student, you'll get the practical experience of a 10-week (300+ hour) internship with an arts company or organization.
Specialized Classes
Your courses will include classes like Introduction to Music Business, Music Product and Retailing, and Music Management.
Redesigned Curriculum
Our brand new Music Management curriculum was redesigned for the 21st century (implemented Fall of 2019) in order to best prepare you for the current state of the Music and Entertainment Industry. We offer detailed courses and cover all sorts of topics like studio recording, copyright law, contracts, artist management and more. We also provide a real world, intense, IN THE FIELD Internship opportunity as the culminating experience of your degree.
We have multiple recording studios on campus, active music industry clubs (including the Southern College recording label and the Media Industry Club), and lots of performance opportunities. Our degree also offers you the opportunity to take business courses at the Barney Barnett School of Business and Free Enterprise with your Business School peers to offer an interdisciplinary experience only possible at Florida Southern. Worked into the program is an automatic Business Administration Minor as well as enough flexibility for our students to minor or double major in Marketing, Communication, and a variety of other areas. Almost all of our students, the vast majority, receive job offers after graduation.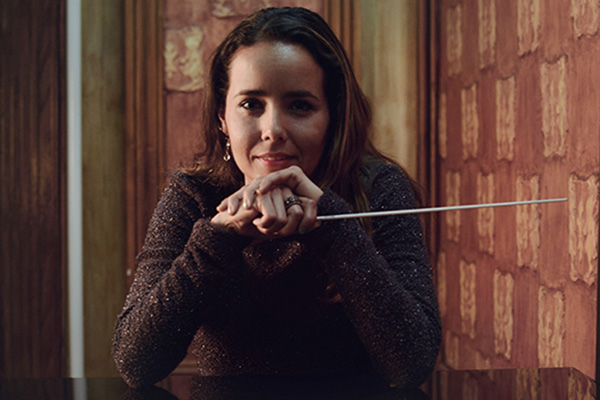 Featured Faculty
Martha Placeres
As a passionate music educator, my main goal has always been student success. In the orchestral program, I strive to give my students the opportunity to perform standard symphonic and string orchestra literature and contemporary music in a positive and inclusive environment. I work diligently to create a sense of "belonging" so that students feel that they are part of a family and as such, they play an equal role in performing music together.
Clubs And More
The
Music Educators National Conference
student chapter, which all interested music students are encouraged to join;
Phi Mu Alpha
, a music fraternity open to anyone with a professional interest in music regardless of major; and
SoCo Productions
, with chapters across the globe for students to explore the music business.
Admission Requirements
There is a separate
audition requirement to be accepted
into this major.
Upon application to and acceptance by the Florida Southern College Office of Admissions, a student may be accepted into the music major program only through an audition in his or her applied music area. Auditions are offered throughout the school year on an appointment basis.
All music majors with scholarships must be enrolled in a major ensemble in their major applied area throughout their program of study (music education majors and music management majors until the internship semester).
Learn More

about music auditions
First-Years
All freshman applicants to Florida Southern Colleges full-time degree programs must submit the following information:
An official high school transcript
SAT and/or ACT scores (unless applying Test-Optional)
Transfers
Applying to Florida Southern as a transfer student is easy.
Personal statement
All official college transcripts
If transferring less than 24 credits, we also need your:
Official high school transcript
SAT and/or ACT scores
Internationals
Additional Audition Requirement for Music
There is a separate audtion requirement to be accepted into this major.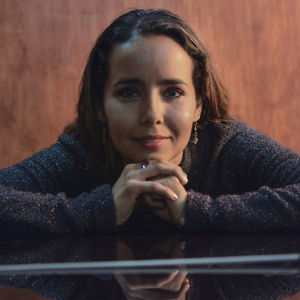 Martha Placeres, DMA
Department Chair
Assistant Professor of Music
Director of Orchestra and String Studies
Music Building - 116
863.680.4216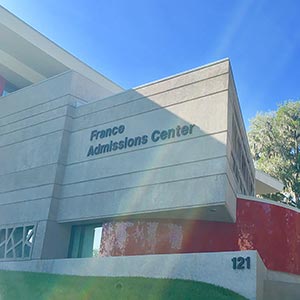 Office of Admissions
France Admissions Center
863.680.4131