Business Administration studies done on real-world,
practical business projects with executives in residence.
A Business Administration major from Florida Southern provides students with opportunities to establish the critical business skills and relationships needed to land a job.
You will engage in hands-on, real world experiences that allow you to develop strong business skills. Your degree in Business Administration will cultivate your knowledge and understanding of how organizations run at every level. You'll cover business essentials like accounting, management, marketing, ethics, finance, data analytics, and law, while simultaneously taking courses in an area of specialization based upon your career interests.
AACSB Accredited
Accreditation by the Association to Advance Collegiate Schools of Business (AACSB) is the mark of excellence in business education earned by fewer than five percent of business schools worldwide.
Explore Different Areas
You can explore many different areas of interest with a Business Administration degree — or develop your own specialty, like non-profit management or business marketing and communication.
Guaranteed Internship
Gain firsthand experience through a guaranteed internship, which is guided by our dedicated Career and Internship Coordinator.
Resume Building Experience
Through live case studies, travel experiences, and internships, you'll master the foundations that every businessperson needs: analytical, critical thinking, team-building, and public speaking skills.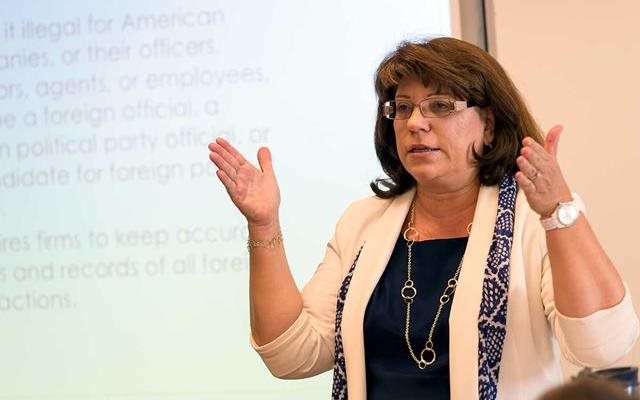 Featured Faculty
Cindy Hardin
My teaching philosophy can be summed up in one phrase: Make it matter. Everybody learns best when the subject matter excites and matters to them. They must have hands-on, realistic activities that immerse them in the subject on a personal level, pushes them to be creative, and encourages them to reach higher and achieve more than they ever thought they could.
Career
Tracks
Florida Southern provides interdisciplinary education to our business administration students through a number of career tracks allowing students to select 12 hours of elective courses based upon their career goals. The career track does not appear on the official transcript.
International Business
If you have the ability to think globally, international business may be the career path for you. International business managers capable of leading multinational environments are in high demand.
Management
If you're a born leader, consider a career in management. The management career track offers practical training, studying leadership, entrepreneurship, human resources, and more.
Clubs And More
Many extra-curricular organizations are associated with the business administration program, including
Delta Sigma Pi
, the professional business fraternity; the
Real Estate Club
; and the
Dean's Advisory Council
.
Admission Requirements
First-Years
All freshman applicants to Florida Southern Colleges full-time degree programs must submit the following information:
An official high school transcript
SAT and/or ACT scores (unless applying Test-Optional)
Transfers
Applying to Florida Southern as a transfer student is easy.
Personal statement
All official college transcripts
If transferring less than 24 credits, we also need your:
Official high school transcript
SAT and/or ACT scores
Internationals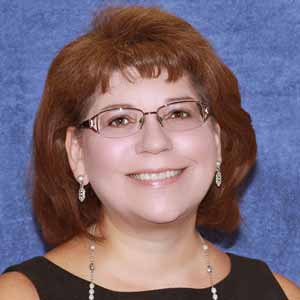 Cindy Hardin, J.D
Business Administration Department Chair
Professor of Business Administration
Becker Business - 335
863.680.4287
863.680.4355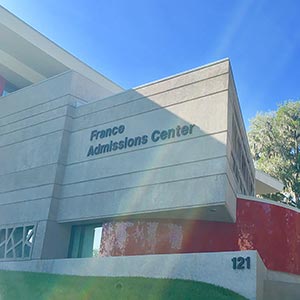 Office of Admissions
France Admissions Center
863.680.4131