Grow your
musical skills
The Florida Southern Music program emphasizes applied music while providing a solid foundation in theory, music history, and piano proficiency.
Like your performance-focused counterparts, your Bachelor of Arts in Music will be rigorous, comprehensive, and performance-based. You'll take a core set of courses in music theory and history, private instrumental or voice lessons, and perform with our ensembles. Adhering to the liberal arts model, you'll gain proficiency in a foreign language while exploring other humanities like art and philosophy.
NASM Accredited
accredited by the National Association of Schools of Music.
Festival of Fine Arts
Continuing a tradition of more than fifty years, the Festival of Fine Arts season offers diverse and vibrant student events showcasing their talents.
Small Class Sizes
Get personal attention from professors who are committed to each students' success.
Inspiring Professors
Thought-provoking classes and inspiring professors will help you discover your calling and prepare for the challenges ahead in graduate and professional school, the workplace, and life.
Compelling Facilities
As a student musician, you will enjoy practice rooms, a beautiful recital hall with Steinway Pianos, and our 1800-seat Branscomb Auditorium, one of the finest concert halls in North America.
A Visit is the Next Step. Online or In-Person
Schedule a campus tour or take our video tour of one of the nation's most beautiful campuses. Participate in our daily online Admission Info Session or a MocTalk webinar to learn more about Florida Southern.
Secondary education certification available for this major
Secondary education certified teachers enjoy the options and versatility that come with being able to teach students in grades ranging from 6 through 12.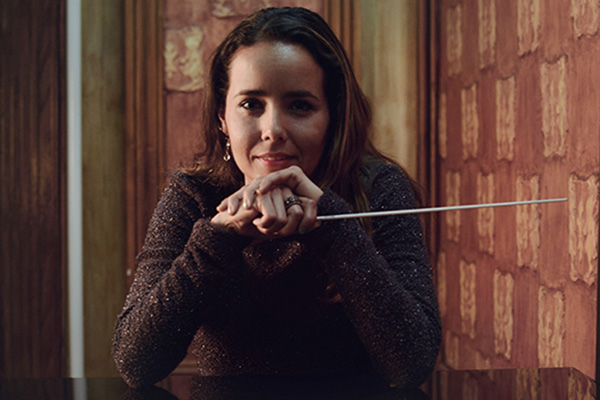 Featured Faculty
Martha Placeres
As a passionate music educator, my main goal has always been student success. In the orchestral program, I strive to give my students the opportunity to perform standard symphonic and string orchestra literature and contemporary music in a positive and inclusive environment. I work diligently to create a sense of "belonging" so that students feel that they are part of a family and as such, they play an equal role in performing music together.
Music Programs Thrive on Engagement
Here, you'll join a community where students and faculty work closely together.
Along with our Wind Ensemble, Symphony Band, and Jazz Ensemble, we have additional performance opportunities through numerous small ensembles that include:
Chamber Singers
Choral
Clarinet Choir
Flute Choir
Horn Choir
Men's Chorale
Percussion Ensemble
Saxophone Choir
Symphony Orchestra
Trombone Choir
Trumpet Choir
Tuba Choir
Women's Chorale
Clubs And More
The
Music Educators National Conference
student chapter, which all interested music students are encouraged to join;
Phi Mu Alpha
, a music fraternity open to anyone with a professional interest in music regardless of major; and
SoCo Productions
, with chapters across the globe for students to explore the music business.
Admission Requirements
There is a separate
audition requirement to be accepted
into this major.
Learn more

about the requirements for this major
Upon application to and acceptance by the Florida Southern College Office of Admissions, a student may be accepted into the music major program only through an audition in his or her applied music area. Auditions are offered throughout the school year on an appointment basis.
All music majors with scholarships must be enrolled in a major ensemble in their major applied area throughout their program of study (music education majors and music management majors until the internship semester).
Learn More

about music auditions
First-Years
All freshman applicants to Florida Southern Colleges full-time degree programs must submit the following information: 
An official high school transcript
SAT and/or ACT scores (unless applying Test-Optional)
Transfers
Applying to Florida Southern as a transfer student is easy.   
Personal statement
All official college transcripts
If transferring less than 24 credits, we also need your:
Official high school transcript  
SAT and/or ACT scores
Internationals
Scholarships Available
Music Scholarships
Music scholarships are awarded based upon skill level and area of concentration. Additionally, Florida Southern College awards $500 per year to members of an ensemble: band, chorale, orchestra (strings). Ensemble scholarships are only available for non-majors; auditions are required. For information, contact the Office of Admissions at 863.680.4131.
Various Amounts
Learn More
Additional Audition Requirement for Music
There is a separate audtion requirement to be accepted into this major.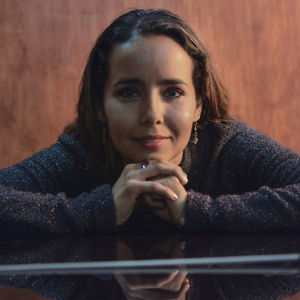 Martha Placeres, DMA
Department Chair
Assistant Professor of Music
Director of Orchestra and String Studies
Music Building - 116
863.680.4216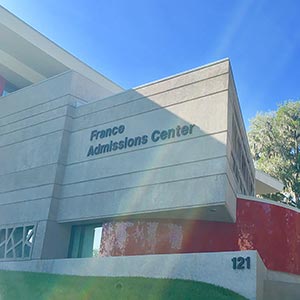 Office of Admissions
France Admissions Center
863.680.4131