Communication: Multimedia Journalism
Learn the power of compelling storytelling
to make a difference in the world.
Everyone has a story, and multimedia journalism focuses on delivering those great stories through hands-on writing, video and online production. In addition, students develop a greater understanding of and a more critical eye towards today's media environment.
The multimedia journalism program is fully integrated with dedicated courses that focus on reporting and production for print, broadcast, and online media.
Hands-on Learning
Work with experienced faculty to produce journalistic content ready for a professional portfolio.
Professional Experience
Learn from faculty members who have worked in the field and have years of experience in the classroom.
Student Media Opportunities
Get involved from the start in our student newspaper, website, television news shows, magazine and radio.
Modern Facilities
State-of-the-art video equipment, software, and computer labs expose you to the latest industry technology.
Beyond the Classroom
Enjoy mentorships with faculty members who help guide you along your career path, from first-year internships to post-graduation career moves.
Conference Opport­un­it­ies
Students have the opportunity to present at state and national conferences to share campaigns and network with industry professionals.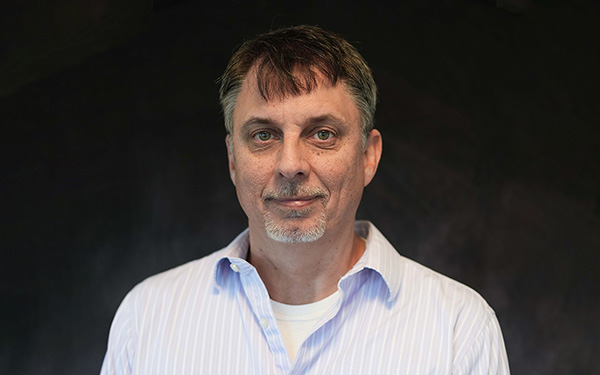 Featured Faculty
Mike Trice
The classroom does not have exclusive claim to learning. Especially in our field, learning must take place in a larger learning laboratory. My teaching philosophy is that students learn best practicing as professionals would, with guidance and feedback along the way to help them improve. Student media, in particular, give students the opportunity to learn from both their successes and mistakes.
The Southern - The Student Voice of
Florida Southern College
Student operated digital and print news organization that covers all facets of information gathering, reporting, and dissemination.
Clubs And More
Multimedia Journalism students have several organizations to acquire hands-on experience: write stories for the print or online version of the student newspaper, The Southern, or produce student-run broadcast programs, such as the Southern News Network.
Admission Requirements
First-Years
All freshman applicants to Florida Southern Colleges full-time degree programs must submit the following information:
An official high school transcript
SAT and/or ACT scores (unless applying Test-Optional)
Transfers
Applying to Florida Southern as a transfer student is easy.
Personal statement
All official college transcripts
If transferring less than 24 credits, we also need your:
Official high school transcript
SAT and/or ACT scores
Internationals