Critical reading, writing, thinking—these are the
skills for success in any field.
As an English major, you'll sharpen your observational and analytic acuity and improve your ability to shape words to communicate more effectively, opening up a diverse range of career options.
When you pursue a B.A. in English, you will take a core set of foundational courses that will teach you to analyze and evaluate works of American, English, and other world literature in their cultural and historical perspectives. You'll also take four courses specific to your concentration. Choose to focus on rhetoric and writing or dive deeper into literary theory and history. Our English majors excel in many fields: law, business, journalism, public relations, acting, education, marketing, and professional writing.
Expert Faculty
Our English faculty are scholars and creative writers whose work has appeared in Iowa Review, Boston Review, Florida Historical Quarterly, and Florida Studies.
Get Involved
Cantilevers, the College's literary magazine, and events such as World Poetry Day, provide opportunities for you to share your work and learn to collaborate with others.
Writers Series
Our Visiting Writers Series brings nationally known writers, poets, and scholars to Florida Southern, including National Book Award finalists and writers for The Onion.
Ready For The Workplace
Armed with keen observational and analytical skills, you'll find yourself ready to pursue opportunities in advertising, business and grant writing, journalism and editing, even consulting. English is also a natural pre-professional major for those who plan to study business administration, law, or theology or for those who plan to apply to graduate school in linguistics, literature, or creative writing.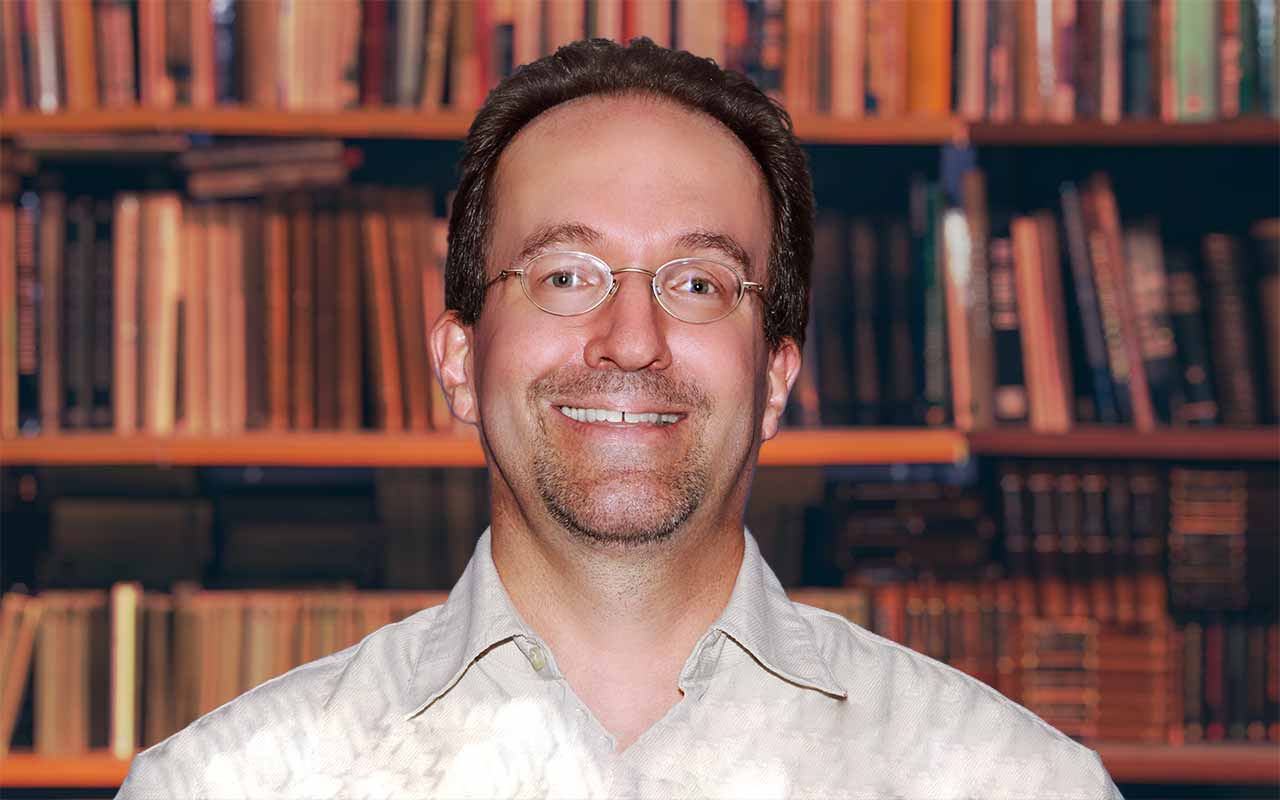 Featured Faculty
Peter Schreffler
I am continually reminded that I have been the frequent beneficiary of grace from those in authority over me throughout my adult life, so I feel obligated to pass that on to my students. I am keenly aware that my students often present only a small and distorted piece of themselves in my courses and that they can never be defined as people by how well they have done in my class.
Graduate Schools
Our English majors attend a wide variety of graduate and professional schools.
Clubs And More
You can be involved in numerous organizations, such as
Cantilevers
(FSC's literary magazine),
Sigma Tau Delta
(the international English honor society), and the
Mechanicals
(the Humanities club).
Admission Requirements
First-Years
All freshman applicants to Florida Southern Colleges full-time degree programs must submit the following information:
An official high school transcript
SAT and/or ACT scores (unless applying Test-Optional)
Transfers
Applying to Florida Southern as a transfer student is easy.
Personal statement
All official college transcripts
If transferring less than 24 credits, we also need your:
Official high school transcript
SAT and/or ACT scores
Internationals