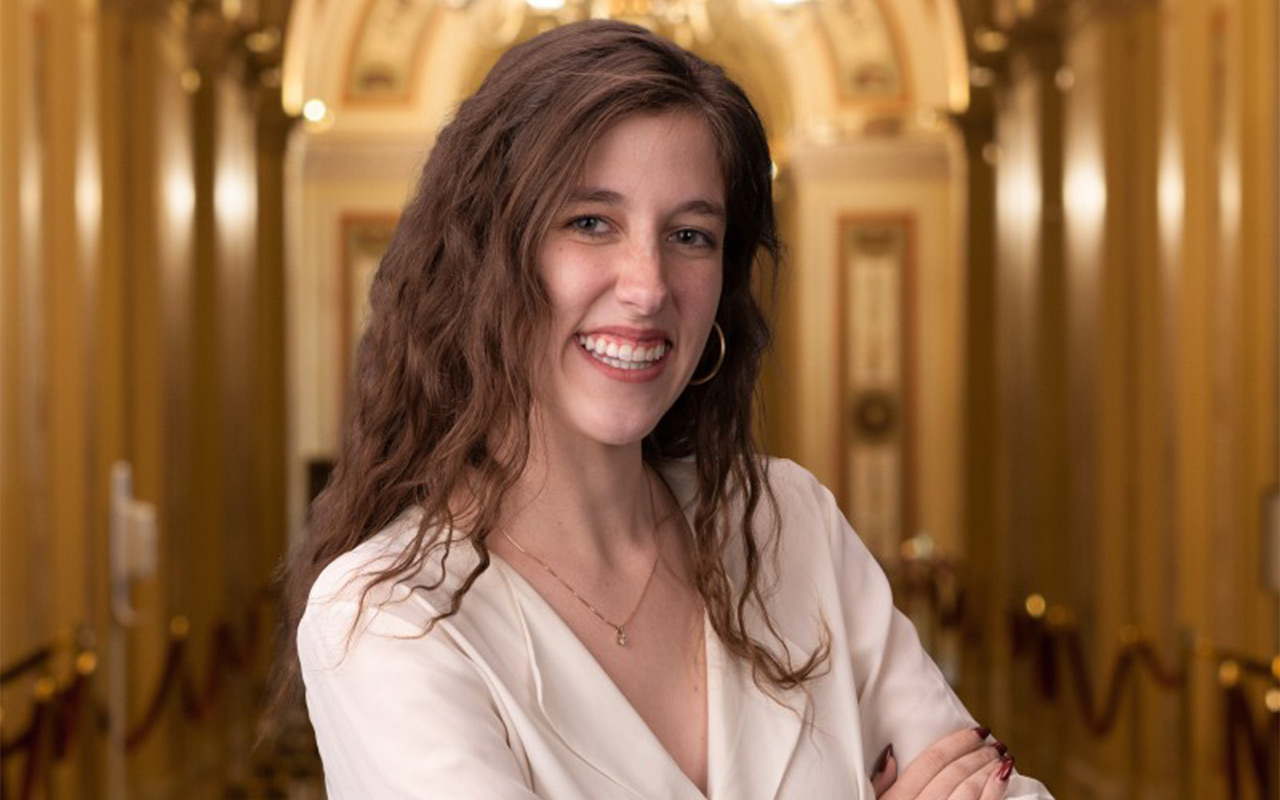 From College to Congress
Jun 28, 2023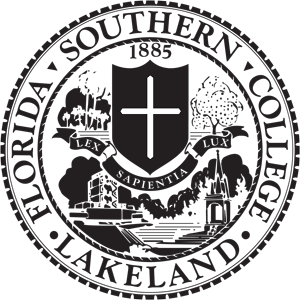 After graduating summa cum laude from Florida Southern College in 2021 with a bachelor's degrees in English Literature and Communications, Grace Newton, began her career as a staff assistant in the office of Sen. Roger F. Wicker (R-Miss.). Within two years, the Gulfport, Miss. native was promoted to press assistant and now has the role of deputy press secretary for Sen. Wicker.
In addition to her position as deputy press secretary, Newton is a member of the U.S. Senate Press Secretaries Association and the Mississippi Society of Washington, D.C.
Communicating and Leading
While at Florida Southern, Newton sharpened her communication and leadership skills in her classes and numerous campus organizations.
"My English courses gave me a variety of perspectives," Newton said, "and when I started working, I had a different point of view and was able to appreciate other opinions. Those professors also taught me to balance logic and creativity, which are both necessary for my career."
Her communications courses provided her with definitive skills, especially for digital work.
"It's a running joke that I kicked and screamed through every digital course, and now I use Adobe (software creators use to produce visual content) every day," she said. "Those classes taught me how to be part of a team, how to communicate succinctly, and how to turn materials around quickly."
The alumna was vice president of Phi Kappa Phi, Roux Reads Book Club, Sigma Tau Delta, and a member of Lambda Pi Eta and Omicron Delta Kappa.
She was the secretary for The Association of Honors Students and the Mental Health Awareness Club.
She was also entertainment editor of The Southern, the FSC campus newspaper; director of hospitality and band member for Beyond Campus Ministry; graphic designer for Cantilevers, the campus literary magazine; and a member of Phi Eta Sigma.
Newton worked with FSC's The Hiss radio station. She was also on the Southern Takeover Committee and completed work studies with Roux Library and FSC's Chaplain's Office.
Practice Makes Perfect
Internships also played a significant role in preparing Newton for her career.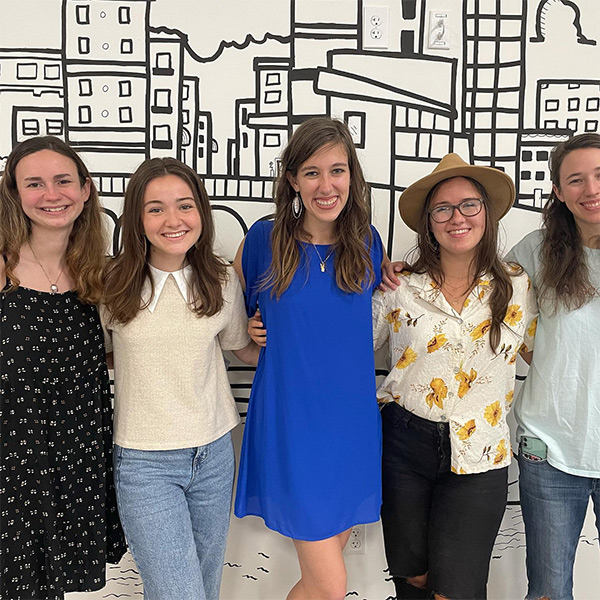 The summer after her sophomore year she interned in Washington, D.C. in the Events Department at the Museum of the Bible.
She met a press secretary, who she is still friends with, during that internship. That meeting ended up changing her career path.
During her senior year she interned at LkldNow, an online news website. Between Jan. 2021 and Sept. 2021, Newton completed internships in the offices of Sen. Marco Rubio (R-FL) and her current employer, Sen. Wicker.
"My internship with LkldNow gave me the opportunity to learn what it's like to report on real news," she said. "My work wasn't just on the side; it was published. I was able to work with an editor, get assignments, conduct interviews, and see my name in print. That internship felt the most like a job."
Newton said her internship with Sen. Rubio's office was an anomaly.
"This is not a typical internship for a communications student, and my favorite part was that FSC was so willing to work with me," she said. "The professors knew I was interested in political communications and wanted me to have the experience I needed. The first day of my internship, I called my mom to tell her I loved it. A lot of people have to take off from school or wait until graduating to get that experience, and I was so grateful to be able to do it as a student."
Newton explains that the chance to work in Rubio's office provided a unique perspective.
"U.S. Capitol offices and state offices have different responsibilities, and my experience there helps me understand the needs of my colleagues in our state offices."
A Gut Feeling About FSC
Growing up near sizable Mississippi universities, she knew she would not be comfortable in large classes at a big college. Her high school was small, and she hated the idea of being just a number to her professors.
"FSC promised a community, where I didn't necessarily know everyone, but I would at least know faces I passed every day," she said. "I knew my major professors would be invested in my progress and growth, and I could develop relationships with them throughout the semesters worth of classes."
She considered other colleges, but in the end, felt that Florida Southern was the best choice.
"I also believe in gut feelings," Newton said. "I had a few offers, but somehow FSC kept popping up in my list. The first time I saw Lakeland was actually over Facetime, and somehow, that moved it up in my list. FSC was close to home without being right next door. It had a smaller community without everyone being in the same room. It checked every box, and when I finally sat down to decide, it was the obvious choice."
Her favorite memories of the College include the same people.
"I met some of my best friends at FSC," she said. "The girls on my hall freshman year, the people in my major, the staff of The Southern, those people made me who I am."