Mike Trice, Ph.D.
Associate Professor of Communication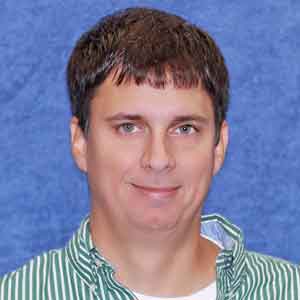 The classroom does not have exclusive claim to learning. Especially in our field, learning must take place in a larger learning laboratory. My teaching philosophy is that students learn best practicing as professionals would, with guidance and feedback along the way to help them improve. Student media, in particular, give students the opportunity to learn from both their successes and mistakes.
Biography
Dr. Trice has taught classes in print journalism, media and society, and communication law and ethics at FSC for the past six years. In addition to teaching, he serves as advisor to the student newspaper, The Southern, and coordinator of the department's internship program. Before coming to FSC, he spent seven years teaching at Louisiana College in Pineville, LA. Dr. Trice earned a master's degree in public relations in 1994 from the University of Southern Mississippi in Hattiesburg, and a doctorate in mass communication in 2006 from USM. His dissertation focused on how religious publications covered the Civil Rights Movement in the 1950s and 1960s. Before beginning a career in teaching, Dr. Trice worked in public relations and as a staff writer for a statewide weekly newspaper. He is active in the College Media Association and other professional groups. His research interests include the effectiveness and best practices of student media and internship programs.
Education
Ph.D., Mass Communications, University of Southern Mississippi
M.S., Public Relations, University of Southern Mississippi
B.A., Journalism, Louisiana College
Awards
Awarded Best Paper in History Division - "Magnolia-tinted lenses: Mississippi television's role in the state's civil rights struggle." - Presented at the 2001 Association of Educators of Journalism and Mass Communication Southeast Colloquium, Columbia,SC
Publications
"Newspaper Coverage of Religion in the 2000 Presidential Election," Poster presentation at 2002 annual meeting of the Association of Educators of Journalism and Mass Communications, Miami, FL
"Photojournalism and the Right to Privacy - At odds?" Presented at 2011 College Media Advisers Spring Convention, New York.