Biotechnology is a rapidly growing industry that offers many exciting career opportunities for students.
Biotechnology professionals improve living conditions across the globe and make positive changes in people's lives. Biotechnology students can find career opportunities in a wide array of industries from biomedical engineering to agricultural and food sciences.
Your B.S. in Biotechnology will allow you to take foundational courses in biology, genetics, and microbiology. You will also take classes in tissue culture and cloning, and choose from a variety of courses including horticulture, parasitology, and neuroscience. Our state-of-the-art labs will help you learn valuable techniques for your future biotechnology career.
Ultimate learning experience
As a Biotechnology major at FSC, you will have the opportunity to design and implement your own biotechnology research project in our state-of-the-art facilities that will allow you to work with microorganisms, tissue culture cells, DNA, and proteins.
Study-abroad
Travel experiences have included travel to Costa Rica, Jamaica, Bermuda, Bahamas, Hawaii, New Zealand, Australia, and Italy.
LECOM Agreement
Our accelerated program agreement with <a class="font-underline" href="/undergraduate/programs/accelerated-programs/lecom-agreement.aspx">Lake Erie College of Osteopathic Medicine</a> provides priority admission to qualified students.
Expand Your Horizons
As a biotechnology major, you will have the opportunity to take additional classes or even obtain a minor in areas related to your interests, including neuroscience, business, healthcare administration, or psychology — giving you an advantage when applying for jobs or graduate programs.
Graduate Opportunities
You'll be prepared to pursue a career as an epidemiologist, pharmaceutical researcher, microbiologist, or other disciplines. Our graduates have gone on to study biotechnology-related fields at top research universities such as Duke and Johns Hopkins.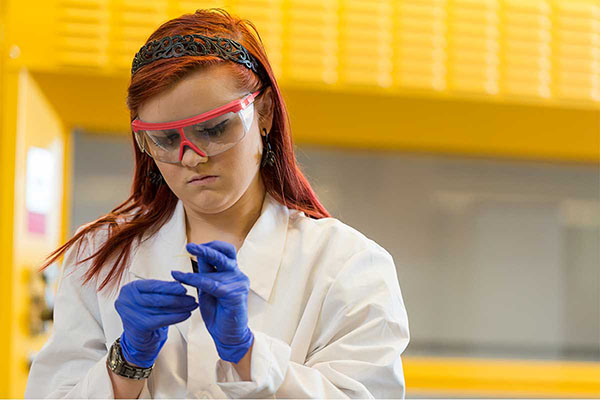 Tiny Earth Network
Through the Tiny Earth Network we are able to provide biotechnology students with an authentic biology research experience in their first semester at Florida Southern College.
Florida Southern College has a collaborative project with the Tiny Earth Network. This project focuses on one of the most pressing problems facing the global community: antibiotic resistance in bacteria.
Through the Tiny Earth Network, biology students will search for novel antibiotics produced by common soil microorganisms. This experience not only teaches students important laboratory techniques and skills, but also provides an outstanding opportunity to experience the scientific method firsthand, and to contribute to solving a pressing and ongoing health crisis. Biology students have expanded on these experiences later in their academic careers to develop more detailed research projects, and have presented their findings at national scientific meetings.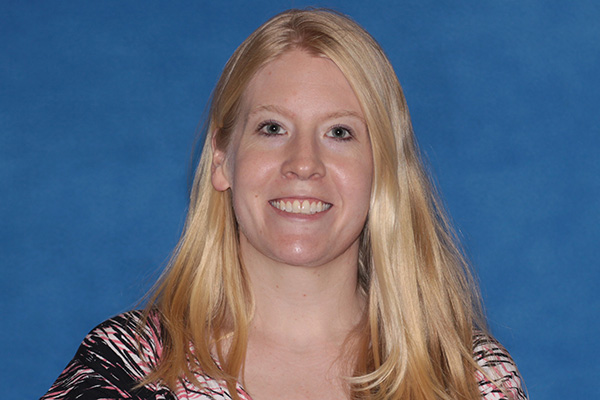 Featured Faculty
Brittany Gasper
I love teaching because I love learning. As a lifelong learner, my goal as an educator is to instill a love of learning into my students so they can become lifelong learners as well. I also believe in teaching to build students' critical thinking and problem solving skills. I employ an active learning approach to teaching and do my best to make every concept interesting to students.
Clubs And More
The Biology department sponsors
Beta Beta Beta
, the society for biology students affiliated with the American Association for the Advancement of Science,
Alpha Epsilon Delta (AED)
, the national Health Preprofessional Honor Society, and
Rho Rho Rho
Marine and Atmospheric Honor Society.
Admission Requirements
First-Years
All freshman applicants to Florida Southern Colleges full-time degree programs must submit the following information:
An official high school transcript
SAT and/or ACT scores (unless applying Test-Optional)
Transfers
Applying to Florida Southern as a transfer student is easy.
Personal statement
All official college transcripts
If transferring less than 24 credits, we also need your:
Official high school transcript
SAT and/or ACT scores
Internationals