The Florida Southern College Biochemistry and Molecular Biology (BMB) program combines chemistry, biology, physics, and mathematics.
Florida Southern College's Biochemistry and Molecular Biology program provides you with a firm foundation in both chemistry and biology while also giving you the flexibility to tailor your coursework and experiences to match your interests. This interdisciplinary program prepares you for professional schools – such as medical, dental, and veterinary schools – as well as graduate programs and future careers.
Your degree in Biochemistry and Molecular Biology reflects the complex study of life at the cellular level. You will use the resources and perspectives of multiple disciplines to solve complex problems, experiencing firsthand the collaborative nature of scientific research.
Original, Independent Research
Every biochemistry and molecular biology student collaborates with a faculty member to explore an original research project. Our students present their work regularly at regional and national conferences, and they have even been listed as co-authors on articles published in scientific journals.
Success in Graduate and Professional Studies
Our biochemistry and molecular biology graduates are accepted nationwide to top medical, dental, pharmacy, and graduate schools, such as Duke University, University of Miami, University of Pennsylvania, University of Washington, Auburn University, and the Uniformed Services University of the Health Sciences.
State-of-the-Art Instrumentation
Our instructional and research laboratories give you hands-on experience with all of the same instruments and techniques that you will encounter in your future studies and career. Prepare your own samples, make your own measurements, and operate all of the instruments first-hand with training and guidance from the faculty, and put into practice what you are learning in the classroom.
Connect With Future Colleagues and Employers
Our students connect with scientists and professionals from academia and industry, building networks and relationships that will creates opportunities for future study and employment. You will meet the seminar speakers and guests from across the country that we host on campus. You can also travel to regional and national conferences to learn about the latest scientific advancements and meet the people behind those discoveries. Our students are accepted to summer research programs across the US as well as internationally.
Unlock a world of possibilities through your degree
in Biochemistry and Molecular Biology
A degree in Biochemistry and Molecular Biology prepares you well for a variety of careers after graduation. Many of our Biochemistry and Molecular Biology students have found success in professional schools, such as medical school, pharmacy school, physical therapy school, and veterinary school. Others have taken advantage of their undergraduate research experiences to pursue graduate studies at universities across the nation. In fact, Florida Southern's two Goldwater Scholarship recipients were both Biochemistry and Molecular Biology majors, and they have gone on to continued pursuits in bioengineering and biomedical research in graduate and MD/PhD programs.
A degree in Biochemistry and Molecular Biology will prepare you to become a professional scientist, but you can also use the technical knowledge and skills that you will develop in your studies to be successful in related fields. Biochemistry and Molecular Biology graduates can pursue careers in business and entrepreneurship, law, public policy, and communications. At Florida Southern, you will work one-on-one with your faculty mentor to develop a plan of study that will help prepare you for any career you wish to pursue.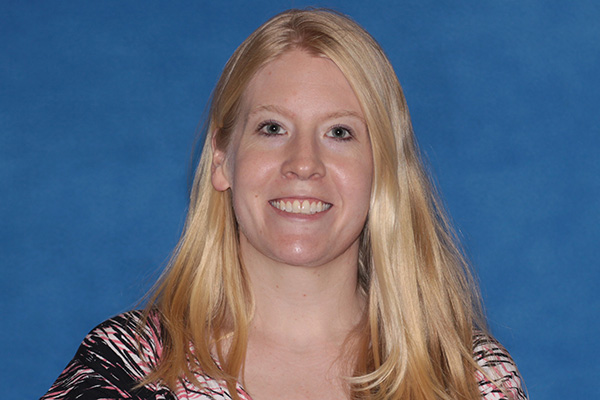 Featured Faculty
Brittany Gasper
I love teaching because I love learning. As a lifelong learner, my goal as an educator is to instill a love of learning into my students so they can become lifelong learners as well. I also believe in teaching to build students' critical thinking and problem solving skills. I employ an active learning approach to teaching and do my best to make every concept interesting to students.
Clubs And More
Our student organizations host social, educational, and professional programs throughout the year. You can get involved with our scientific outreach events, sharing your love of science and chemistry with local elementary and middle school students as well as with the Florida Southern community. These organizations also give our students opportunities for leadership roles along with mentoring from faculty advisors.
Admission Requirements
First-Years
All freshman applicants to Florida Southern Colleges full-time degree programs must submit the following information:
An official high school transcript
SAT and/or ACT scores (unless applying Test-Optional)
Transfers
Applying to Florida Southern as a transfer student is easy.
Personal statement
All official college transcripts
If transferring less than 24 credits, we also need your:
Official high school transcript
SAT and/or ACT scores
Internationals