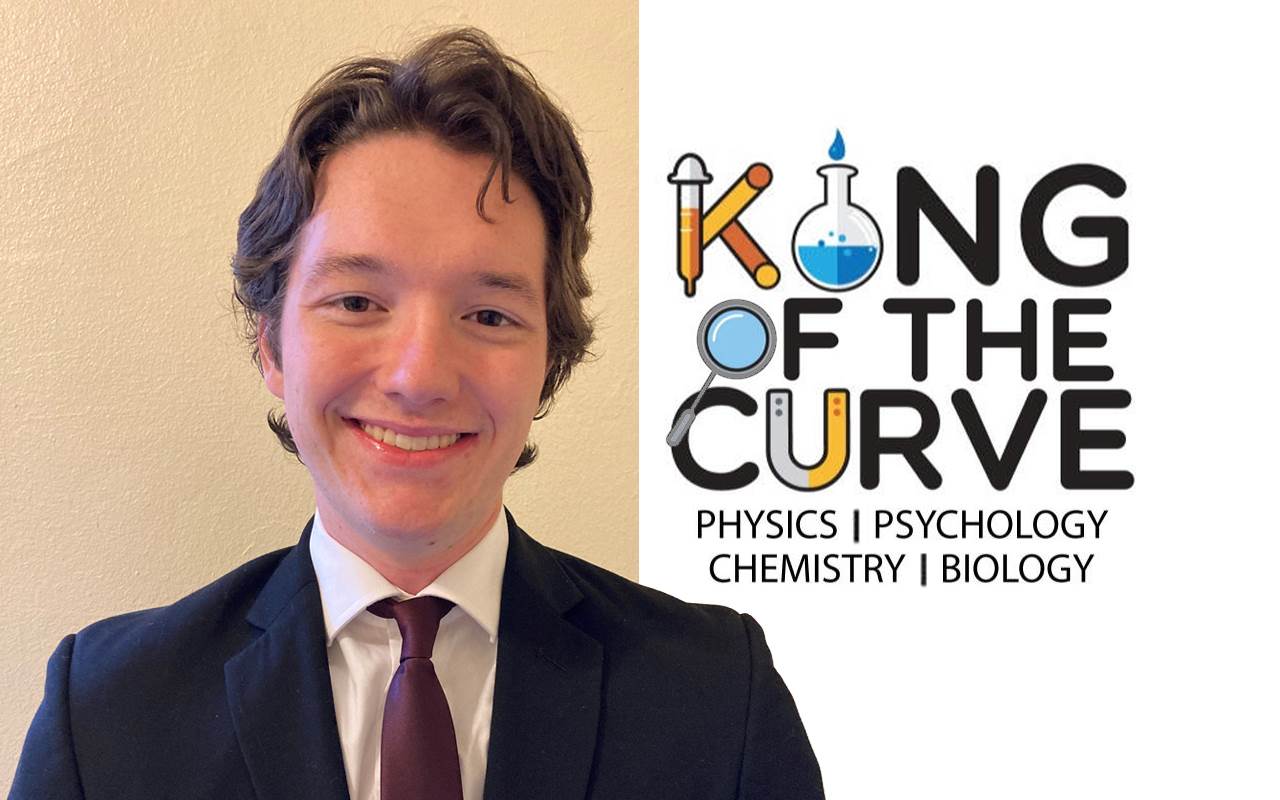 Florida Southern Connections Help Bring Low-Cost MCAT Study App to Market
Oct 27, 2020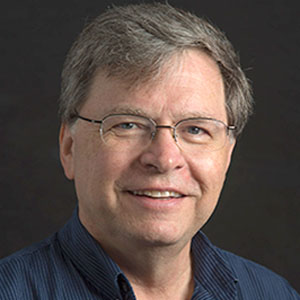 Heath Rutledge-Jukes '20 has been working hard to accomplish his goal of tearing down barriers that exist for students hoping to enter medical school. He is the lead developer of a unique group venture — the creation of a fun and affordable trivia-style study app called "MCAT: King of the Curve" — with the enthusiastic help of a small group of Florida Southern College professors, students, and recent graduates.
"I grew up without a lot of money," Rutledge-Jukes says. "My goal is to provide materials to help people succeed."
In July, the spring 2020 grad learned that his score on the Medical College Admission Test (MCAT) was the highest in FSC's history, putting him in the 99th percentile of all scores nationally. His self-designed study technique, which went far beyond mere memorization, involved composing his own questions on a broad range of MCAT topics and advanced-level subtopics. Realizing that he could employ the same technique to build a game-based study app, Rutledge-Jukes began to adapt his existing stash of questions in the areas of biology and biochemistry, physics, organic and general chemistry, psychology and sociology.
In "MCAT: King of the Curve," players choose between "endless mode," which grants them five lives, or "timed mode," in which they will answer as many questions as possible within two minutes. Players can collect MCAT-themed emblems, and they will see how their scores compare to the high scores of other individuals and academic institutions.
Subscription prices for Version 1.0.1 of the app, which was released Oct. 19 for iPhones and iPads, are $9.99 for one month, $39.99 for six months, and $69.99 for one year. A lifetime subscription is also available. Rutledge-Jukes expects a multiplayer update before the year is out, with Android and web-browser versions also being planned.
Within the first two days of its availability, downloads from Apple's app store placed "MCAT: King of the Curve" among the platform's top 100 education apps. It was downloaded more than 3,000 times in just the first week and a half.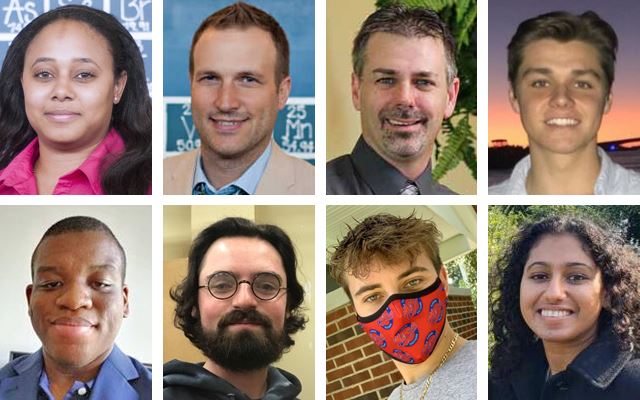 To meet his initial objective of offering users (or "players") at least 3,000 study questions and potential answers, he reached out to three of his former professors: Dr. Deborah Bromfield Lee, associate professor of chemistry; Dr. Jarrod F. Eubank, associate professor of chemistry; and Dr. Patrick Smith, professor of psychology and department chair.
"I think I gave him about 500 questions, just about psychology," Dr. Smith says, adding that Rutledge-Jukes "has always prided himself on helping others; he's very driven, work-oriented, and he's always pushing himself."
Dr. Eubank agreed to assist the development efforts by providing input on questions related to organic chemistry and by writing new questions, as needed. Dr. Bromfield Lee also has written questions and offered feedback on organic chemistry topics, in addition to generating original images for the app to avoid copyright issues.
For marketing help, Rutledge-Jukes turned to friends who are current FSC students or recent graduates: Will Kelly; AP McIntosh; Spencer Murphy '19; Adam Roach; and Medhini Urs '20.
Urs, who is pursuing her Ph.D. in cognitive science at Stony Brook University in New York, is excited to be involved in the creation of an engaging app that will help students learn by encouraging friendly competition in a gaming format.
"We want to be the people who supply a high-quality MCAT study resource that will be more accessible to everyone, that will not cost thousands and thousands of dollars," Urs says.
Rutledge-Jukes graduated from FSC with a psychology major and minors in biology, chemistry, and neuroscience. He currently is applying to medical schools throughout the country.