Adult Bachelor's Programs
Take hold of Your Future with a Bachelor's Degree
Earn your bachelor's degree with flexible programs designed with your needs in mind. FSC's comprehensive curriculum will prepare you with real-world scenarios, knowledge of industry standards, and collaborative research opportunities. With personalized, one-on-one advising, you'll be able to reach all of your academic and professional goals. Start your degree whenever you want with our programs' flexible, seven-week terms that begin six times a year. Wherever you are in your academic journey, we'll meet you there and supply you with the resources you'll need along the way.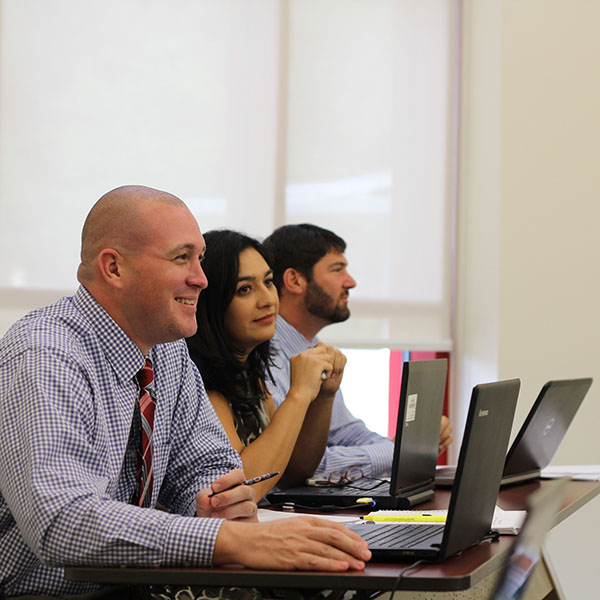 Business
Gain a comprehensive understanding of your chosen field of business with accelerated program offerings taught by industry experts. Housed in the Barney Barnett School of Business and Free Enterprise, these programs are all AACSB accredited. This distinction is given only to 5% of business schools worldwide, making the Barnett School of Business one of the best in the nation.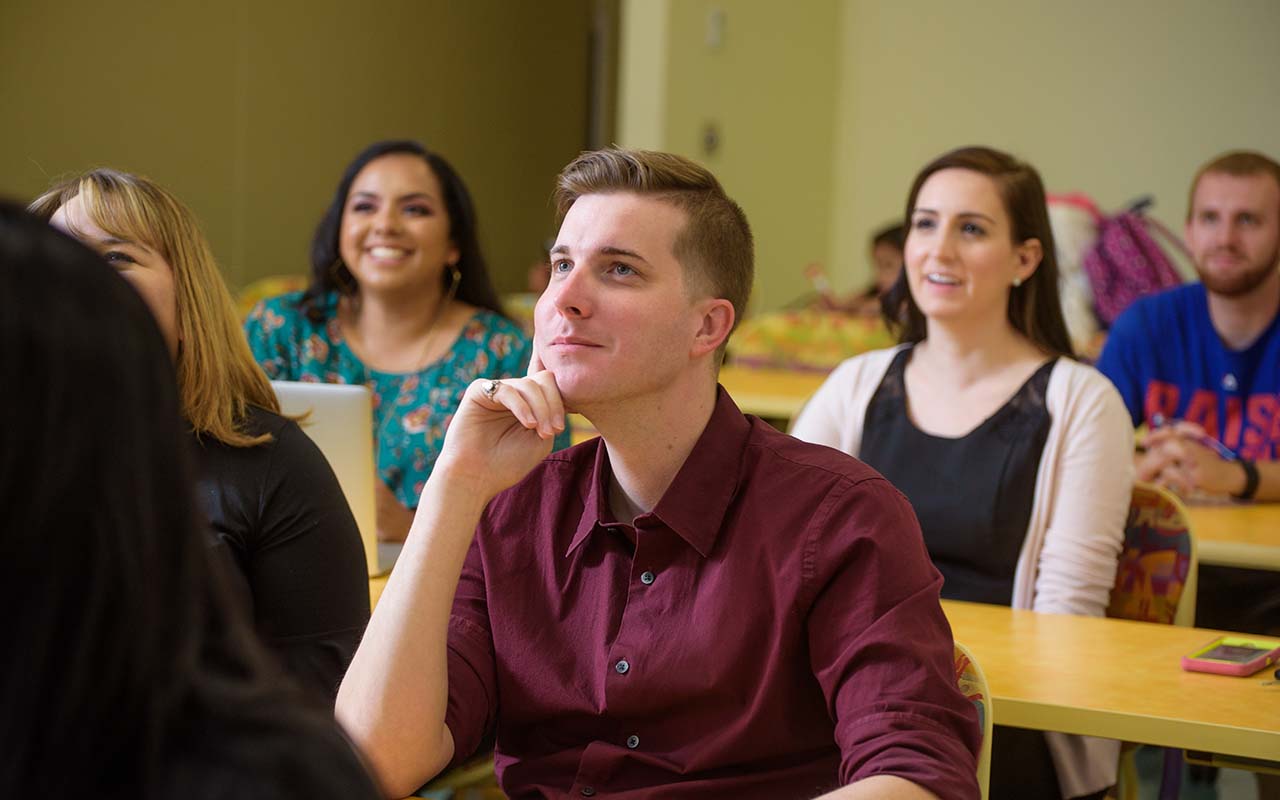 Communication
Become a leader in your industry with an interdisciplinary communication degree. This versatile degree covers both interpersonal and organizational communication, providing you with the expertise for roles in a variety of professions. Coursework can be completed entirely online.
As a full-time mother, wife, and supervisor of a Fortune 500 company, I knew I needed an undergraduate program that offered flexibility and convenience. My goal was to advance my career through courses that were offered around my schedule. The hybrid and online classes gave me exactly what I needed to enhance my professional career and excel in my performance.
Supervisor, Claim Support, GEICO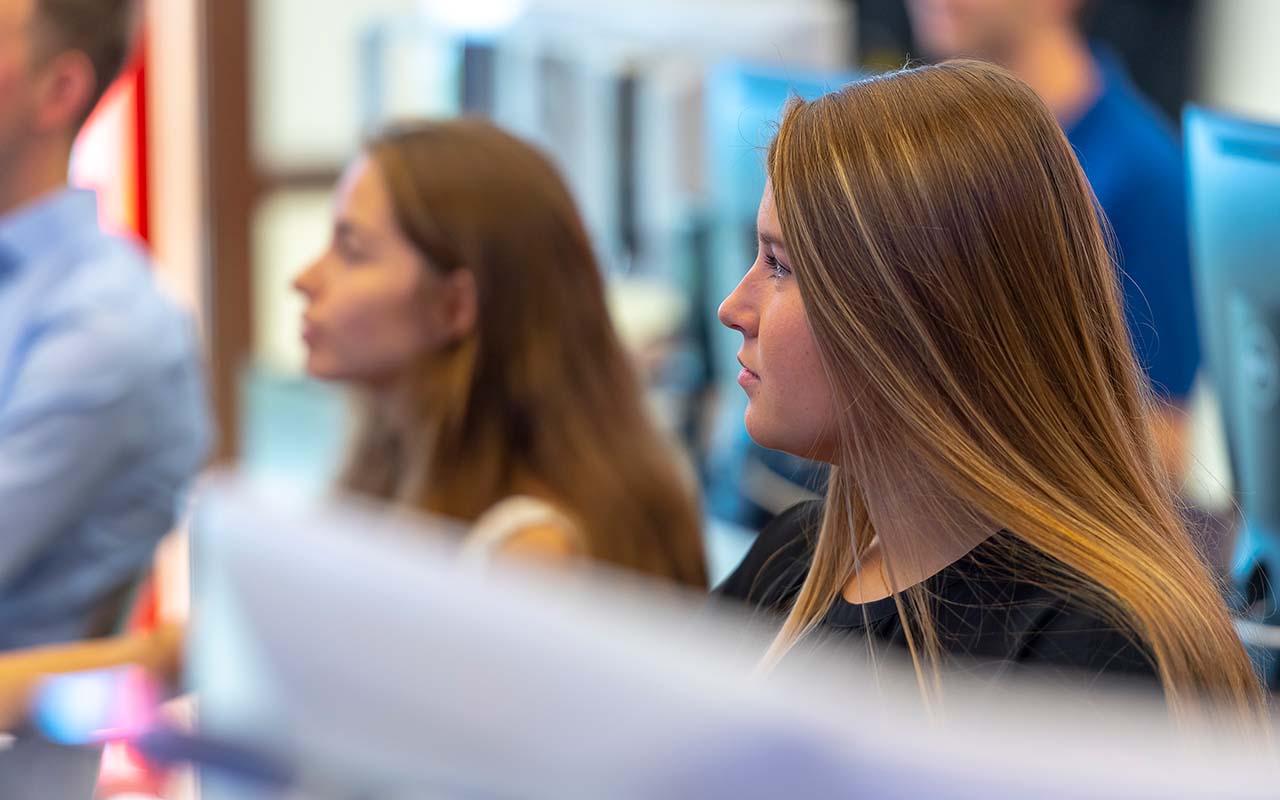 Education
Make a positive impact with all the tools you need to be a highly effective educator. The elementary education degree curriculum features research-based best practices and full access to SMART technologies as part of your training in instructional technology. Courses are offered online and in a hybrid format (with in-person classes in the evenings or on Saturdays) to best fit your schedule.
Be Supported Every Step of the Way
Pave the path for your success with complimentary academic and professional services that are tailored to your needs. Get one-on-one individualized guidance from our highly trained counselors who help you with writing, questions about coursework, planning your schedule, and more.
Fund Your Education
Florida Southern strives to keep tuition affordable, which is why we offer tuition assistance options to remove any financial roadblocks to getting your degree. FSC offers different types of aid, including scholarships, grants, and loans. Our trained financial aid counselors can walk you through the process if you have any questions and find the best option for you.
Advance Your Career
Open the door to your professional advancement with Florida Southern's lifetime offering of career services and global connections. Meet with our highly trained career counselors and receive individualized guidance on crafting your resume, finding jobs in your field, acing your interview, and more. Whatever your career goals are, we're here to help you achieve them.
Take the Next Step
Whether you want to learn more or are ready to apply, we're here to help.