Adult Undergraduate Communication
Interpersonal and Organizational Communication is an important tool utilized in all areas of life.
Tailored specifically for busy schedules, this program is designed for working adults who want to advance their careers through courses that focus on organizational development and management.
This versatile Communication degree with a concentration in Interpersonal and Organizational Communication will help you become a leader in a variety of professions. You will not only learn how to effectively communicate across diverse populations, but you will also learn how to conduct extensive research, create case studies, and master communication theories.
Next term start date 1/9/2024
Personalized Advising
Your academic advisor works with you from the moment you are accepted to create a road map to graduation, creating a custom schedule specific to your needs.
Affordable and Accelerated
A timely completion of your degree is critical to your total tuition cost, which is why we offer accelerated courses, providing you a quality education at a fraction of the cost.
Comprehensive
You'll gain exposure to all areas of human relations within the workplace – organizational communication networks, conflict management, leadership, problem-solving, critical thinking, and the role of communication in interpersonal and organizational contexts.
Engaged Learning
Although most, if not all, of the communication courses can be completed online, our faculty create an environment of engaged learning, where communication concepts and theories are taught using practical application.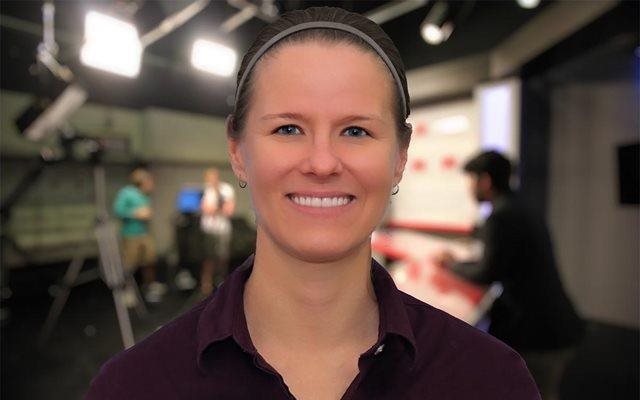 Featured Faculty
Cara T. Mackie
In the classroom, I not only teach theories of human communication, but also help students become better communicators. I start my courses by stating, 'It will take hard work to succeed, but I will work just as hard to be there for you. We are in this together. I believe in you.' Students leave my class with a better understanding of themselves and with confidence to succeed in various forms of interpersonal relationships.
Admission Requirements
Provide official transcripts of all academic work taken previously at other colleges, universities, or professional schools.
If fewer than 25 credit hours have been earned from a regionally accredited college or university, student should provide official high school transcript or GED scores.
If fewer than 25 credit hours have been earned from a regionally accredited college or university, student should provide official ACT or SAT exam scores, OR as an alternative, applicants should instead submit an updated resume and elect to apply through the test-optional policy.
Military service-connected, educational experiences may award transfer credits. Requests should be accompanied by documents describing the educational experience. (Seven semester hours of credit may be awarded.)
International Student Requirements
Official Translated Transcripts With Course By Course Evaluation**
Bank Letter Verifying Funds of Sponsor***
Valid Passport
Official TOEFL/IELTS Score****
** SpanTran (discount available), Academic Evaluation Services, Inc., Josef Silny, or World Education Services or another similar approved transcript evaluation agency.
*** A bank letter is a written statement on bank letterhead and signed by a bank official.
**** Must have completed an English language training program or at least one year at an English speaking institution to waive the TOEFL/IELTS testing requirement.
Curriculum
| | |
| --- | --- |
| A. General Education Requirements | 40 hours |
| B. Major Requirements | 40 hours |
Course Number
Course Name
COM 1100
Introduction to Communication (waived)
COM 1500
Fundamentals of Speech
COM 2100
Mass Media and Society
COM 2250
Interpersonal Communication
COM 2260
Small Group Communication OR
COM 3200
Persuasion
COM 2270
Intercultural Communication
COM 3210
Organizational Communication
COM 3900
Special Topics in Communication
COM 4550
Communication Research
COM 4500
Communication Law and Ethics OR
COM 4999
Speech and Mass Communication Theory
COM 4900
Senior Project
| | |
| --- | --- |
| C. Bachelor of Science Degree Requirements | 12 hours |
| D. Electives | 32 hours |
| E. Total | 124 hours |
Program Costs
2023-2024
| | |
| --- | --- |
| Base Required Fees | Cost |
| Tuition Per Credit Hour | $340 |
| Technology fee per semester is based on credit hours enrolled | $30 to $120 |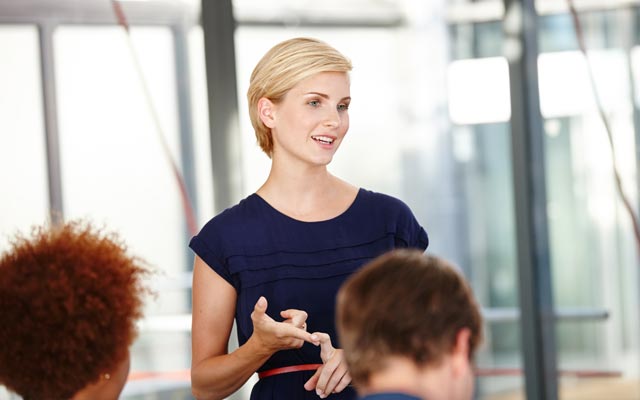 Get an inside look at Communication
Communicate with the world
In COM 2270 Intercultural Communication, you'll learn how communication and culture create a unique relationship based on beliefs, values, behaviors, and norms. Balancing concepts and theories of intercultural communication, this course will enhance your effectiveness as a communicator and as citizen of the global community.