Healthcare Management Minor
Management skill designed to meet healthcare needs.
The program is designed to meet demand for healthcare business education with evening students, who are either working in the healthcare industry or who wish to transition into the healthcare industry, but do not have an undergraduate degree.
The Healthcare Management minor prepares students for future leadership roles within healthcare organizations. Students will learn about evolving trends in the healthcare industry and how these trends impact organizational planning and business strategy. Students will also be exposed to core values that emphasize the importance of building sustainable healthcare organizations and will develop innovative problem-solving skills to successfully address business challenges unique to the healthcare industry.
AACSB Accredited
Accreditation by AACSB is the mark of excellence in business education earned by fewer than five percent of business schools worldwide.
Personalized Advising
Your academic advisor works with you from the moment you are accepted to create a road map to graduation, creating a custom schedule specific to your needs.
Be Competitive
Our comprehensive courses prepare you with practical experiences and knowledge that will provide you a competitive advantage in the marketplace.
Expanded Breadth of Knowledge
Within the Healthcare Management Minor, you have the opportunity to fine-tune skill sets by taking Career Path courses such as leadership and conflict management to facilitate upward mobility within your career.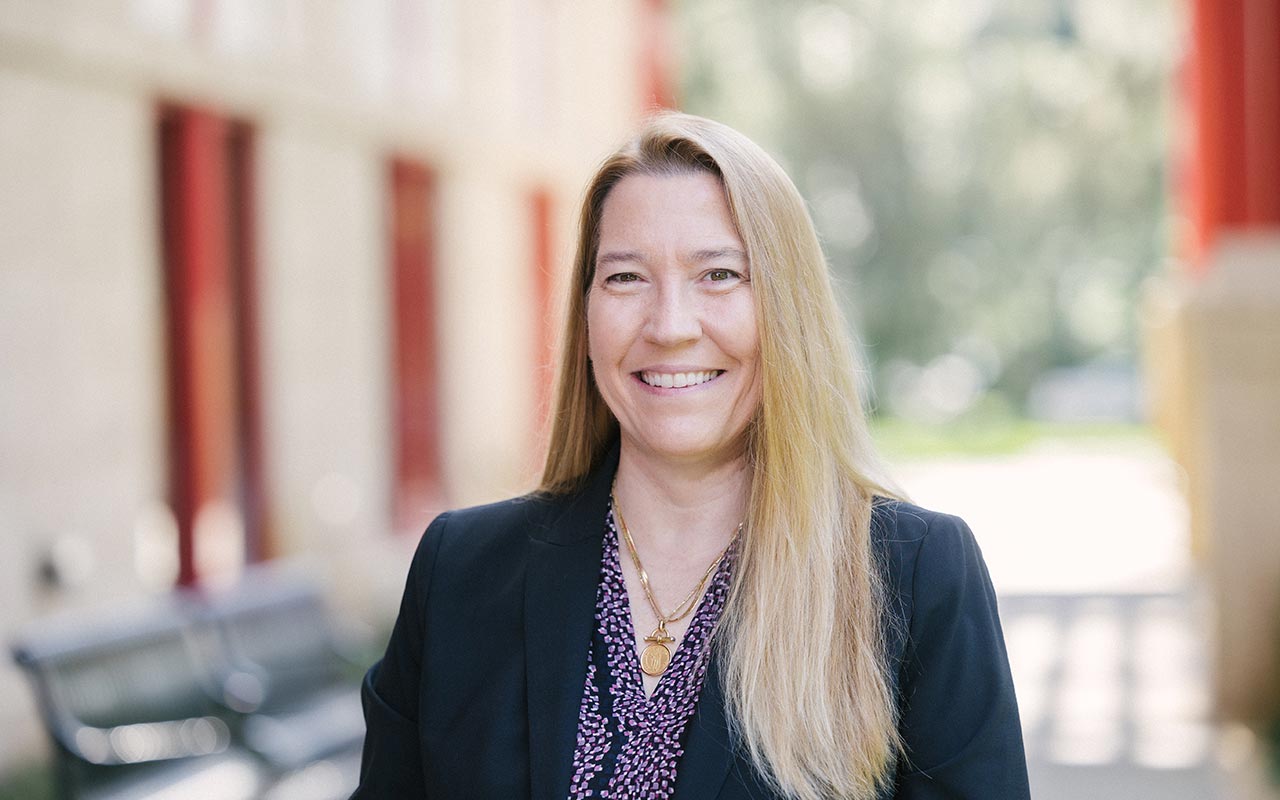 Featured Faculty
Elizabeth Krause
Our Healthcare Management program targets individuals looking to gain the knowledge and skills necessary to respond to challenges and opportunities within the health services industry. Our curriculum represents core competencies, which are critical to effective leadership across all domains of health services delivery.
Admission Requirements
Provide official transcripts of all academic work taken previously at other colleges, universities, or professional schools.
If fewer than 25 credit hours have been earned from a regionally accredited college or university, student should provide official high school transcript or GED scores.
If fewer than 25 credit hours have been earned from a regionally accredited college or university, student should provide official ACT or SAT exam scores, OR as an alternative, applicants should instead submit an updated resume and elect to apply through the test-optional policy.
Military service-connected, educational experiences may award transfer credits. Requests should be accompanied by documents describing the educational experience. (Seven semester hours of credit may be awarded.)
International Student Requirements
Official Translated Transcripts With Course By Course Evaluation**
Bank Letter Verifying Funds of Sponsor***
Valid Passport
Official TOEFL/IELTS Score****
** SpanTran (discount available), Academic Evaluation Services, Inc., Josef Silny, or World Education Services or another similar approved transcript evaluation agency.
*** A bank letter is a written statement on bank letterhead and signed by a bank official.
**** Must have completed an English language training program or at least one year at an English speaking institution to waive the TOEFL/IELTS testing requirement.
Curriculum
Healthcare Management Minor - 20 Hours
| Course Number | Course Name |
| --- | --- |
| HCM 2125 | Healthcare Informatics & Decision Making |
| HCM 3325 | Healthcare Finance |
| HCM 4125 | Health Policy and Planning |
| HCM 4225 | Healthcare Information Systems |
| HCM 4325 | Healthcare Quality |
Program Costs
2023-2024
| | |
| --- | --- |
| Base Required Fees | Cost |
| Tuition Per Credit Hour | $340 |
| Technology fee per semester is based on credit hours enrolled | $30 to $120 |