Biologists solve problems, create new products, and
appreciate the mysteries of life, through biology!
Integrative biology is a field of study geared at a broad-based education across many biological subdisciplines. Students will focus on questions regarding ecology, evolution, and organisms while also learning the modern technology and quantitative skills used in these various fields. Students will be well prepared to go on to graduate school in biology or seek careers in such places as the United States Fish and Wildlife, Environmental Protection Agency, or other similar research-focused institutions.
Original Research
During your collaborative biology research with our biology faculty, you have the opportunity to publish, and present your own original biology research at regional and national conferences.
Broad Biological Focus
The major has a strong focus on a broad range of biology coursework to give the student a well-rounded background in the overall discipline. For example, students will learn about microbes, plants, ecology & evolution, genomics, and some of the modern tools, e.g., GIS, that we frequently employ in these fields.
Technology and Quantitative Skills
Students in integrative biology will focus on the interactions of biology, technology, and statistics that are commonplace in graduate schools and public and private sector biological research positions.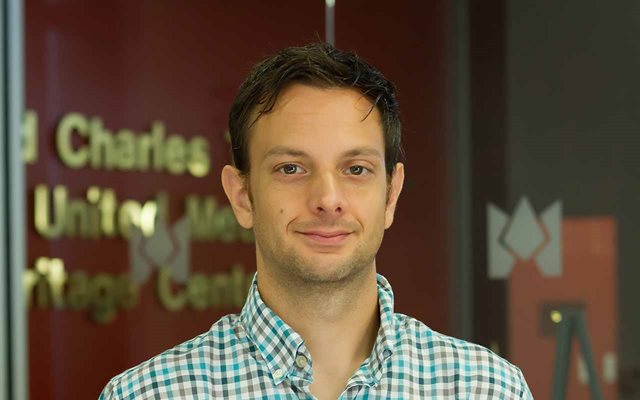 Featured Faculty
Christopher Brandon
I am utterly fascinated by the secrets of life that the science of biology has uncovered. I seek to inspire students through engaged teaching practices to appreciate and discover awe in the natural world, with the belief that this fascination can help propel students through the more difficult aspects of the science. Additionally, I aim to enhance students' biological literacy by connecting biological principles with "everyday" societal contexts.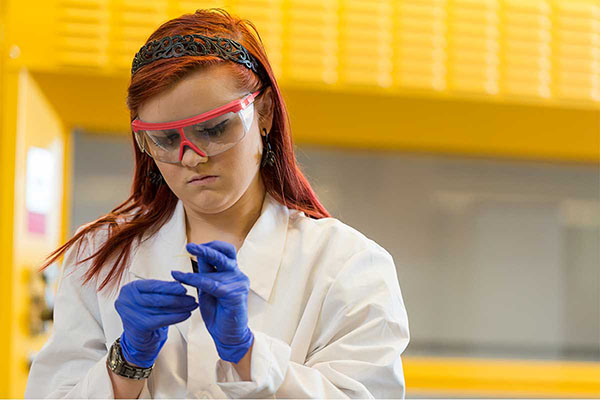 Tiny Earth Network
Through the Tiny Earth Network we are able to provide students with an authentic biology research experience in their first semester at Florida Southern College.
Florida Southern College has a collaborative project with the Tiny Earth Network. This project focuses on one of the most pressing problems facing the global community: antibiotic resistance in bacteria.
Through the Tiny Earth Network, biology students will search for novel antibiotics produced by common soil microorganisms. This experience not only teaches students important laboratory techniques and skills, but also provides an outstanding opportunity to experience the scientific method firsthand, and to contribute to solving a pressing and ongoing health crisis. Biology students have expanded on these experiences later in their academic careers to develop more detailed research projects, and have presented their findings at national scientific meetings.
Clubs And More
The Biology department sponsors
Beta Beta Beta
, the society for biology students affiliated with the American Association for the Advancement of Science,
Alpha Epsilon Delta (AED)
, the national Health Preprofessional Honor Society, and
Rho Rho Rho
Marine and Atmospheric Honor Society. In addition there are a variety of clubs for other interests including the
Nature Enthusiasts
club.
Admission Requirements
First-Years
All freshman applicants to Florida Southern Colleges full-time degree programs must submit the following information:
An official high school transcript
SAT and/or ACT scores (unless applying Test-Optional)
Transfers
Applying to Florida Southern as a transfer student is easy.
Personal statement
All official college transcripts
If transferring less than 24 credits, we also need your:
Official high school transcript
SAT and/or ACT scores
Internationals