Preparing students for the
dynamic field of communication
In our impersonal digital age of filtered images and 280 character tweets, effective communicators know how to tap into human emotions.
Whether you choose to pursue a B.A. or B.S. in Communication, you'll learn how to tell stories and make compelling, persuasive cases that engage your audience. Our courses will expose you to the theoretical underpinnings of the discipline, molding you into a conscientious and critical consumer. Utilizing your creativity and in collaboration with your peers, you'll have many opportunities to experiment with emerging technologies and learn to leverage the ever-increasing power of the media.
Real-World Experience
The Department of Communication prides itself on its hands-on experience opportunities inside and outside the classroom. Inside the classroom, students are integrated into the many different communication fields through their wide breadth of coursework. Outside the classroom, students have access to live-to-tape studio production events, the student newspaper, the campus TV channel, and internships that allow them to experience the deadline-driven advertising and marketing world. Students are required to complete at least one internship by their senior year, and have been placed at multiple local news stations as well-known organizations, such as ESPN, Home Shopping Network, and Atlantic Records.
Guaranteed Internship
Gain firsthand experience through a guaranteed internship, which is guided by our dedicated Career and Internship Coordinator. Students have been placed at multiple local news stations and at well-known employers such as ESPN, US Senate, and The Walt Disney Company.
Networking
Professors' connections to professional experts ensure that students are well established in the field from the get-go. Student organizations also bring professionals to the campus. Through their connections in FPRA (Florida Public Relations Association), professors give students the tools they need to build rapport with experts in the field. Through AdFed our student advertising club, students can tour area local marketing companies. Lux12 is a student-run digital ad agency that provides anyone with the opportunity to build leadership experience.
Expert Faculty
FSC communication faculty have won teaching awards, published in top-ranked academic journals, and produced award-winning creative work. They also bring practical experience from well-known companies into the classroom.
Research Opportunities
Many of our students look forward to graduate school. That's why the Communication department also places emphasis on research and gives students the opportunity to conduct their own studies. Students have often taken their findings and presented them at prestigious conferences and publications, and have also shared their campaigns with industry professionals.
Prime Location
Florida Southern is located between two major media-market metropolises: Tampa and Orlando. These cities are close enough to campus that students who have internships there can arrive to work and still make it back to class on time.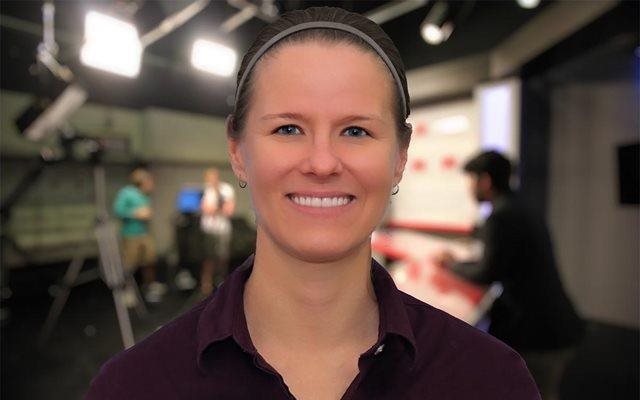 Featured Faculty
Cara T. Mackie
In the classroom, I not only teach theories of human communication, but also help students become better communicators. I start my courses by stating, 'It will take hard work to succeed, but I will work just as hard to be there for you. We are in this together. I believe in you.' Students leave my class with a better understanding of themselves and with confidence to succeed in various forms of interpersonal relationships.
Clubs And More
Lambda Pi Eta, the national communication honor society, promotes leadership in the field of communication through volunteering in the community, and in leadership workshops offered on campus.
Along with active professional organizations such as the Florida Public Relations Association, the American Advertising Federation, and the National Broadcasting Society, you can join our student-run media featuring FSCTV, The Southern News, Interlachen Magazine, Lux 12 Digital Marketing Agency, and FSC Radio.
Admission Requirements
First-Years
All freshman applicants to Florida Southern Colleges full-time degree programs must submit the following information:
An official high school transcript
SAT and/or ACT scores (unless applying Test-Optional)
Transfers
Applying to Florida Southern as a transfer student is easy.
Personal statement
All official college transcripts
If transferring less than 24 credits, we also need your:
Official high school transcript
SAT and/or ACT scores
Internationals