Florida Southern's Marketing degree immerses students in the most relevant and practical
marketing concepts for today's competitive business landscape.
Marketing is more than just advertising, a catchy slogan, or selling. You will develop knowledge and become engaged in concepts related to consumer behavior, product development, digital marketing, promotions, pricing, distribution, services marketing, and more.
Hands-On Engaged Learning
Students in the marketing program participate in group marketing projects, develop marketing plans, analyze case studies, and learn not only from our expert marketing faculty but also from highly-qualified guest speakers. Students also work with businesses throughout the local region through developing marketing and consulting plans.
World Class Faculty
FSC marketing faculty have won teaching awards, published in top-ranked academic journals, and have authored best-selling textbooks. They also bring marketing experience from well-known companies into the classroom.
Guaranteed Internships
Gain firsthand experience through a guaranteed internship, which is guided by our dedicated Career and Internship Coordinator.
Expert Advisors
Faculty advisors have many years of successful advising and mentoring experience and assist students in succeeding throughout their program and beyond.
AACSB Accreditation
Fewer than 5% of business programs worldwide achieve this world-class accreditation. For F
lorida
S
outhern
C
ollege
students, AACSB accreditation adds value to their degree.
Industry Relevant Curriculum
Marketing courses designed around the best practices within industry. The curriculum is practical and real world, offering students opportunities for hands-on, immersive experiences with the business community.
View Curriculum
Immerse yourself in the
field of marketing
We're proud of our small classroom sizes and award-winning, experienced faculty who go above and beyond to create the optimal engaged environment for the learning and retention of marketing knowledge, and importantly, putting that knowledge to practice. We have our eye on your future, and we will help you get where you want to be. Whether it is a career in digital marketing, marketing communications, marketing research, advertising, sales/sales management, or entrepreneurship (among others), we can help you get there.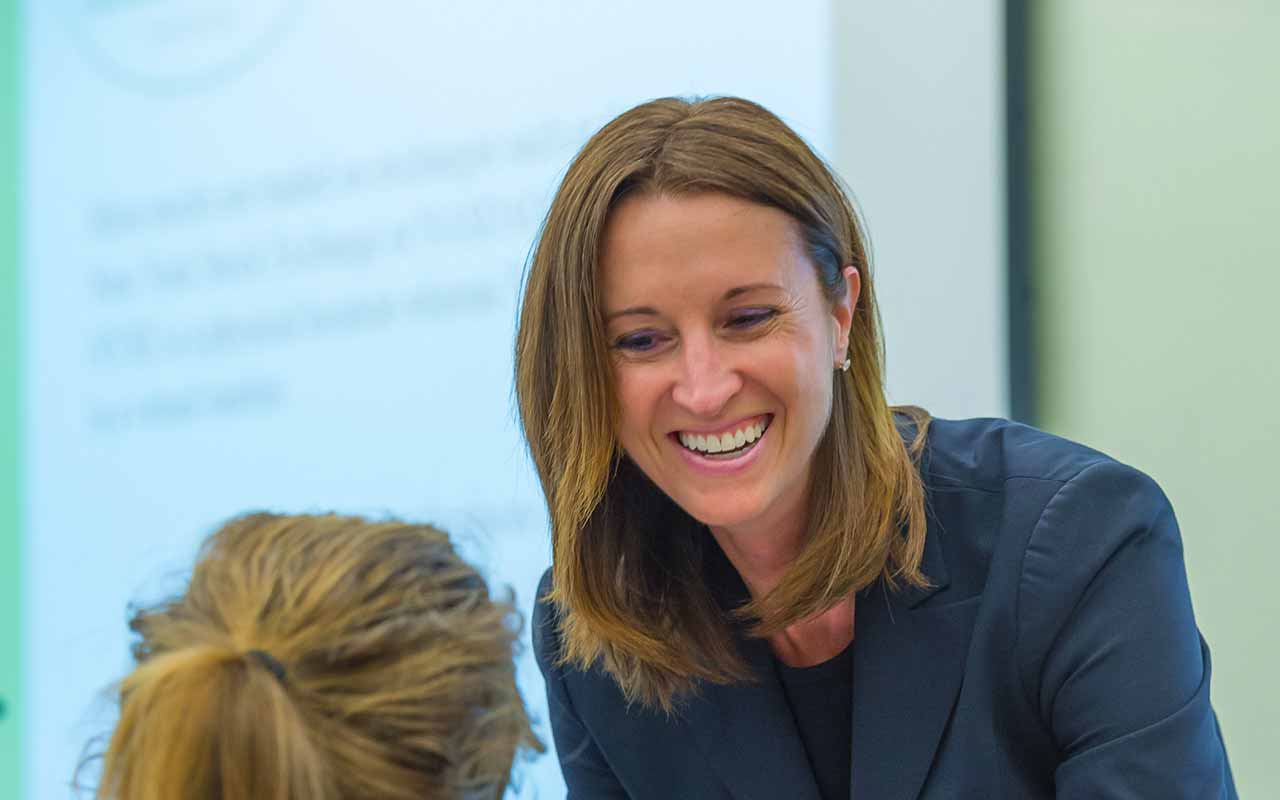 Featured Faculty
Jennifer Dapko
It is my hope that students become life-long learners well beyond the classroom. I emphasize inquiry-based and self-directed learning as two key learning methods whereby students are encouraged to develop critical thinking skills and build the confidence to hunt for knowledge.
With a marketing major, you will open yourself up to a variety of exciting, rewarding, and dynamic careers in numerous areas. Just some areas and related jobs include:
Advertising
Strategic Planning – Works within the advertising ecosystem to understand the consumer and build strategy to move a brand forward.
Account Management – Developing integrated marketing communication campaigns for brands.
Media Planner – Planning and buying media and allocating the budget to achieve the integrated marketing communication objectives.
Brand Management
Brand Manager – Building brand equity for a brand, including developing brand awareness, brand image, brand engagement and brand community strategies, brand credibility, and other things that help consumers develop positive feelings, goodwill toward the brand, leading to increased sales.
Sales
Sales Management – Developing and managing sales teams and strategies and tactics that will lead to an organization's sales goals.
Sales Analyst – Works with data to identify sales trends, sales forecasts, and customer leads.
Sales Representative – An introductory job in the sales field, sales representatives qualify leads, research these leads, and take part in various aspects of the actual sales process.
Digital Marketing
Digital Media Buyer – Allocate the digital media budget to optimize results for the client.
Digital Account Manager – Plan, develop, and implement a clients' digital marketing strategies.
Digital Marketing Manager – Plans, develops and implements their company's digital marketing strategies to help achieve overall marketing objectives.
Ecommerce Manager – Oversees a firm's digital/ecommerce sales strategies and tactics, such as managing website development and content, and analyzing relevant data to assist in the development of strategies and tactics.
Web Content Manager – Oversees a team of Web Content Specialists who create and select content for a firm's website in a manner that fulfills organizational marketing objectives.
Online Community Manager – Oversees brand community on social media and other digital platforms, creating content, responding to comments, and the like.
Customer Relationship Manager – Oversees Customer Relationship Management (CRM), creating strategies and tactics that emphasize customer loyalty and retention, with the goal of increasing customer lifetime value to the firm. These strategies and tactics often involve financial and social bonding strategies.
Influencer Marketing Specialist – Implement influencer (opinion leader) marketing campaigns that leverage influencer popularity, credibility, and liking to build brand equity and sales.
Marketing Research
Market Research Manager – Manages the market research function of a business, or the market research efforts for various clients of a market research firm, overseeing research design, data analysis, and reporting of recommendations to the business or the research firm's clients.
Market Research Analyst – Collects and analyzes primary and secondary data on product markets, consumer tastes, preferences, competition and more, and utilizes this data to help develop marketing strategy.
Marketing Strategy
Chief Marketing Officer – Often a CEO's most valuable partner, the CMO is responsible for and manages all marketing activities for a firm. This involves work in developing and executing various aspect of marketing strategy, including but not limited to sales strategy, strategic business unit strategy, brand strategy, and distribution strategy.
Supporting the CMO, marketing strategists design and implement various marketing strategies across the firm in order to accomplish various objectives, such as building brand awareness, strengthening brand market share, creating and fostering brand image, and the like.
Clubs And More
American Marketing Association - FSC Chapter (beginning Spring 2021).
Beta Gamma Sigma
international business honor society for AACSB-accredited schools, which are the top 5% of business school programs around the world. Inducted as students, BGS members go on to serve in critical leadership roles in corporate, entrepreneurial, government, non-profit, and academic sectors.
Enactus
-
En
trepreneurial - initiating ideas and business solutions with passion and innovation.
Act
ion - the experience of sustainable impact activated with integrity.
Us
- student, academic, and business leaders collaborating to create a better world.
Admission Requirements
First-Years
All freshman applicants to Florida Southern Colleges full-time degree programs must submit the following information:
An official high school transcript
SAT and/or ACT scores (unless applying Test-Optional)
Transfers
Applying to Florida Southern as a transfer student is easy.
Personal statement
All official college transcripts
If transferring less than 24 credits, we also need your:
Official high school transcript
SAT and/or ACT scores
Internationals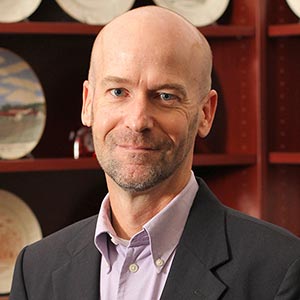 Matt Bernthal, Ph.D.
Marketing Department Chair
Associate Professor of Marketing
Becker Business - 331
863.680.4274