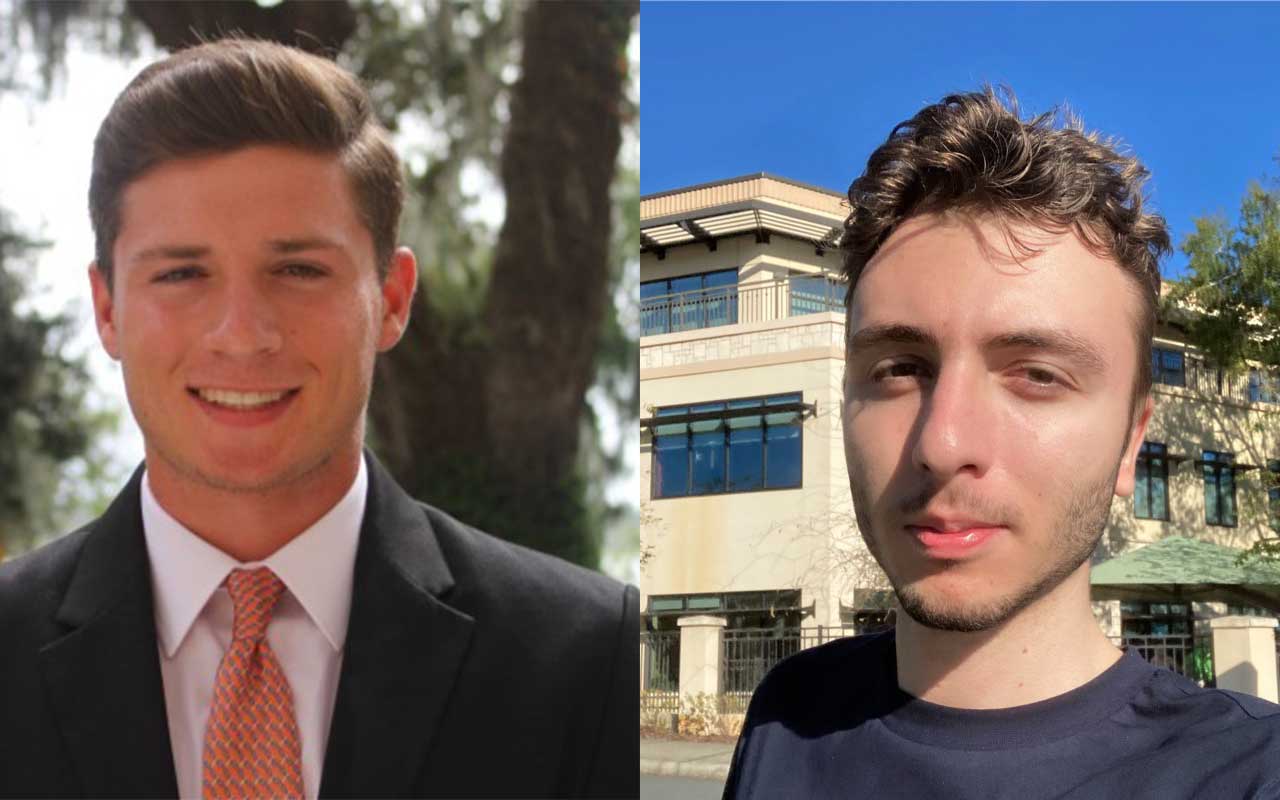 2022-23 Sharp Fellowship Winners Named
Nov 30, 2022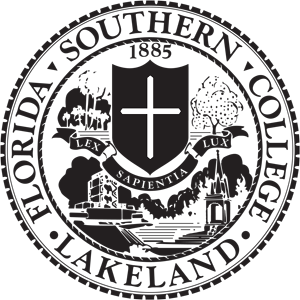 Florida Southern College has announced the winners of the 2023 Robert R. and Peggy I. Sharp Fellowship in Business, Free Enterprise, and Entrepreneurship at the Barney Barnett School of Business and Free Enterprise.
Levi Constant '23 and Silvian Ene '23 join an elite list of winners who have been honored since the inception of the Fellowship in 2005, when it was awarded to Lauren Novakoski. Both Constant and Ene will receive $8,000 in scholarship money to help support their personal and professional goals as they complete their internships.
"The interview for the Sharp Fellowship was an incredible experience," said Constant, who is majoring in Business Administration. "I have never met two people as kind and caring as Mr. Sharp and his daughter Robin. My parents were even more proud than I expected them to be when I called to tell them about the amazing news. I am so thankful for Mr. Sharp, Robin Sharp, Tom Curle, Justin Heacock, Dean Weber, Mike Tracy, and Megan Morrow guiding me along the process and helping me be named a 22-23 Sharp Fellow."
Ene, who is double majoring in Computer Science and Finance, was unavailable for comment.
"Levi and Silvian represent some of the strongest business students we have here in the Barney Barnett School of Business and Free Enterprise, and we are proud to honor them with this designation," said Justin Heacock, the Director of the Center for Free Enterprise & Entrepreneurship at Florida Southern. "The Sharp Fellowship is our premier fellowship that allows exceptional students to be rewarded with a scholarship as well as be supported in their professional endeavors as they complete an internship. We hope this Fellowship makes a lasting impact as they complete their education here at Florida Southern College."