Strong Mind,
Strong Body.
Exercise Science is the study of the body's response to exercise and requires an understanding of anatomy, biomechanics, and exercise physiology. In our academic program, we emphasize physical activity, wellness, and disease prevention.
Students learn to conduct exercise assessments, structure exercise programs, promote fitness, and enhance quality of life for a diverse population. Students develop practical hands-on skills, critical thinking, and communication strategies needed to enter the workforce or make a seamless transition to graduate school.
National Strength and Conditioning (NSCA) Program Distinction
The Exercise Science Program received the Education Recognition Program (ERP) distinction by the National Strength and Conditioning Association (NSCA). This means our program prepares students to be ready to enter the fitness industry upon graduation. Exercise Science is also applying for the Council on Accreditation of Strength and Conditioning Education (CASCE) through the NSCA. The pursuit of CASCE accreditation is in progress.
72%
Certified Strength and Conditioning Specialist (CSCS) Exam Pass Rate
Class of 2023:
100%
of Students Accepted to Graduate School of Their Choice
Healthcare is one of the country's fastest growing industries.
According to labor statistics, employment in health care occupations is projected to grow 15 percent from 2019 to 2029, much faster than the average for all occupations, adding about 2.4 million new jobs.
Attain National Certification
Our program is designed to prepare you to take the National Strength and Conditioning Association's (NSCA) Certified Strength and Conditioning Specialist (CSCS) exam, a nationally recognized and credible certification needed to enter the workforce.
Exceptional graduate school placement rate
Students applying for graduate programs are accepted at exceptional rates in programs such as Physical Therapy, Occupational Therapy, Athletic Training, Dietetics, Chiropractic, Strength and Conditioning, Physician Assistant, Exercise Physiology, and more.
Hands-on Experience
Learn to use metabolic testing equipment, heart rate monitors, blood pressure equipment, body composition assessment tools, motion analysis software, force plate analyzers, electromyography (EMG) sensors, cycle ergometers and sports performance testing equipment.
Experiential Opportunities
Engage in research with faculty, attend professional conferences, get involved in organizational clubs, conduct professional experiences within internship sites and develop professional networking opportunities.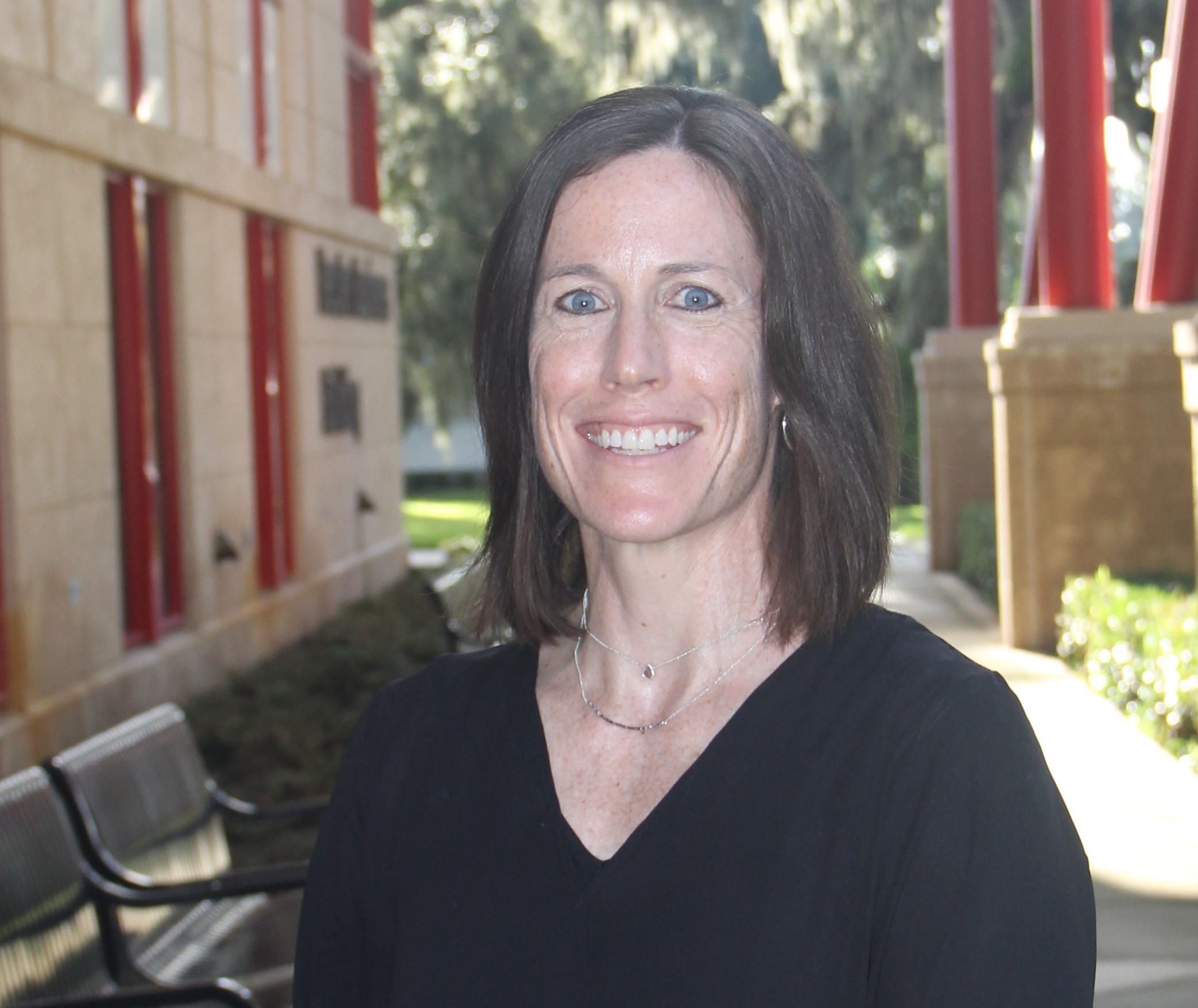 Featured Faculty
Sara Terrell
Florida Southern College's commitment to engaged learning aligns with my value system as a higher education professional. A successful classroom environment should stimulate engagement through hands-on learning while also developing critical thinking, facilitating the acquisition of lifelong learning and developing evidenced based problem-solving strategies. Cultivating a classroom environment centered on these aforementioned areas is a humbling task and one I wrestle with every semester. The reward is worth it when students begin to synthesize and apply information at a higher level of thinking, a transferrable skill needed to navigate the dynamic healthcare landscape we live in today.
Clubs And More
You can be involved in prestigious organizations, such as Phi Epsilon Kappa, the national professional fraternity for persons pursuing careers in exercise science, physical education, health, recreation, dance, human performance, sports medicine, and sports management.
Admission Requirements
FIRST-YEARS
All freshman applicants to Florida Southern Colleges full-time degree programs must submit the following information:
An official high school transcript
SAT and/or ACT scores (unless applying Test-Optional)
TRANSFERS
Applying to Florida Southern as a transfer student is easy.
Personal statement
All official college transcripts
If transferring less than 24 credits, we also need your:
Official high school transcript
SAT and/or ACT scores
Learn Moreabout transfer student requirements
Learn More
INTERNATIONALS
Learn More
ADDITIONAL ADMISSION REQUIREMENTS FOR EXERCISE SCIENCE
Students must be able to obtain transportation to clinical and applied experience sites. In some clinical situations, students may have to complete additional requirements such as, but not limited to: background check, fingerprinting, drug screening, proof of vaccinations, and HIPAA training.