Develop a mindset for
business success.
The entrepreneurship minor cultivates entrepreneurs and innovative future business leaders. Students gain in-demand skills required to excel in planning and launching new business ventures.
Spot Opportunities
Learn to Identify opportunities, create & assess solutions, then, plan & execute.
Decision Making
Be an effective, ethical decision-maker – strike a balance among stakeholders and create sustainable value
Leadership Skills
Boost your self-awareness and self-confidence. Gain leadership perspective and purpose.
Management Skills
Acquire management skills to navigate complexities across cultural boundaries.
Self Starters are in Demand
Whether you want to go out on your own or succeed within a firm – the entrepreneurial mindset is a key to success.
Problem-solvers with a 'can-do' attitude are in big demand across the board in business and industry.
Expand your career potential, build your skill set and enhance your attractiveness to employers or investors with an Entrepreneurship Minor.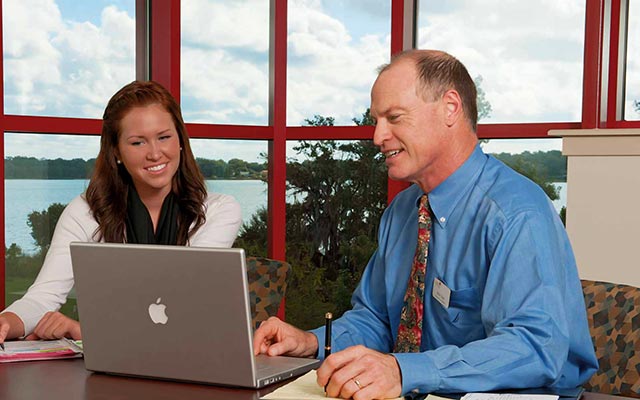 Featured Faculty
Michael Tracy
As an Executive in Residence with an extensive business leadership background, I bring a business world slant to my course instruction. FSC's engaged learning philosophy is a perfect fit for me; bringing business world events and projects to light in the classroom. As a business realist who knows the power of strategy and vision, I work with students to develop their practical problem solving skills, business image, and self-confidence as an integral part of learning.
Catapult Lakeland
Partnership
Catapult Lakeland is a vital community resource dedicated to launching Lakeland's entrepreneurs with critical resources, programs & space for your startup. Catapults focus:
Create - Foster ideas, develop concepts, and build your brand

Cultivate - Continue learning, solve problems, and grow your team.

Collaborate - Build community, form industry connections, and give back.
The Barnett Business School partners with Catapult on outstanding programs and resources. We have a number of FSC graduates currently building their entrepreneurial dreams at Catapult. Check out Catapult's state-of-the-art facility and groundbreaking programs at Catapultlakeland.com
Clubs And More
We believe investing in students who take entrepreneurial action for others create a better world for us all.
The Barnett Business School hosts a vibrant chapter of globally renowned Enactus.
Students committed to a deeper understanding of social entrepreneurship and a passion to make a difference in the community develop sustainable projects under the tutelage of award winning advisor Dr. Silviana Falcon.
Admission Requirements
First-Years
All freshman applicants to Florida Southern Colleges full-time degree programs must submit the following information:
An official high school transcript
SAT and/or ACT scores (unless applying Test-Optional)
Transfers
Applying to Florida Southern as a transfer student is easy.
Personal statement
All official college transcripts
If transferring less than 24 credits, we also need your:
Official high school transcript
SAT and/or ACT scores
Internationals