Michael J. Tracy, MBA
Executive in Residence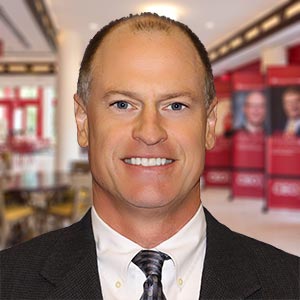 As an Executive in Residence with an extensive business leadership background, I bring a business world slant to my course instruction. FSC's engaged learning philosophy is a perfect fit for me; bringing business world events and projects to light in the classroom. As a business realist who knows the power of strategy and vision, I work with students to develop their practical problem solving skills, business image, and self-confidence as an integral part of learning.
Biography
Mr. Tracy is an innovative marketer with a breadth of experience in senior management. A former Division President and C level executive, Mr. Tracy built strong brands for Pepsi, Disney, Lenox and Home Depot. An entrepreneur at heart, he co-founded Fieldstone Marketing, an experiential marketing agency with clients such as IHOP, Proctor & Gamble, and Ocean Spray.
Mr. Tracy is a trustee of Montgomery Academy in Gladstone, NJ. He is a graduate of Brown University, with an MBA from the Wharton School, University of Pennsylvania.
Education
M.B.A., Wharton School, University of Pennsylvania
B.A., Brown University