Solve problems. Create new products. Appreciate the mysteries of life.
Our comprehensive curriculum encompasses five key areas of chemistry – organic, inorganic, physical, analytical, and biochemistry – as well as mathematics and physics.
American Chemical Society
ACS-approved programs offer a broad-based and rigorous chemistry education that gives students intellectual, experimental, and communication skills to become effective scientific professionals.
Original Research
During your collaborative research with faculty, you have the opportunity to publish, and present your own original research at regional and national conferences.
Graduate Acceptance
Our graduates are accepted into the nation's top medical, dental, and veterinary schools such as, Duke, University of Miami, University of Pennsylvania, and Auburn.
State-of-the-Art Instrumentation
Our research labs grant you a hands-on experience using the latest state-of-the-art instrumentation.
Connected
Our students have conducted research at Brookhaven National Laboratory and Stanford's Summer Research Program in the Biomedical Sciences.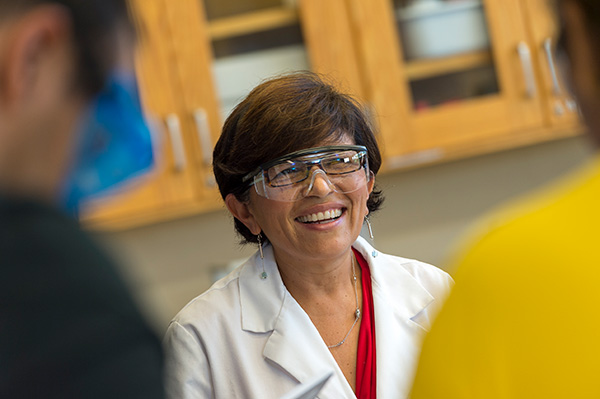 Featured Faculty
Carmen Gauthier
My teaching philosophy is to empower my students to discover and use the tools of scientific inquiry and to realize that chemistry is central to their understanding of how the world works. I encourage them to be keen observers of their surroundings, to question these observations and to develop models that will help them gain a deeper understanding of the discipline.
Clubs And More
The Chemistry department sponsors a chapter of Student Affiliates of the American Chemical Society, which has received national recognition for their activities and outreach to the local community. We also host a chapter of Gamma Sigma Epsilon, the national honor society for chemistry.
Admission Requirements
First-Years
All freshman applicants to Florida Southern Colleges full-time degree programs must submit the following information:
An official high school transcript
SAT and/or ACT scores (unless applying Test-Optional)
Transfers
Applying to Florida Southern as a transfer student is easy.
Personal statement
All official college transcripts
If transferring less than 24 credits, we also need your:
Official high school transcript
SAT and/or ACT scores
Internationals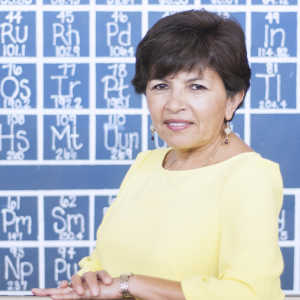 Carmen Gauthier, Ph.D.
Professor of Chemistry
Jessie Ball duPont Fund Chair in the Natural Sciences
Polk Science - 217
863.680.4320
863.680.3970