Fall Student Orientation 2023
Welcome New Mocs!
We're glad you're joining the Florida Southern family, and we're eager to introduce you to our beautiful campus and one-of-a-kind community. During Orientation, you'll connect with other Mocs, learn about the many resources available to you, connect with your academic advisor, and discover how you can get involved on campus.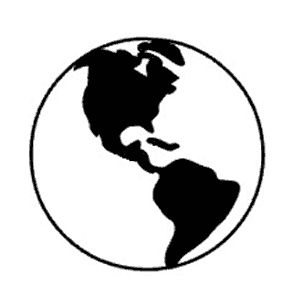 International Students
August 17
International students will be able to move-in August 17 at 3:00 PM.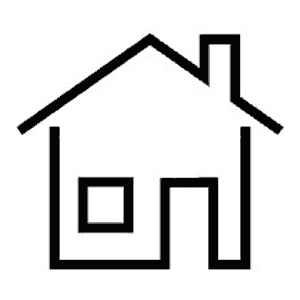 First-Year Students
August 19
Students will be assigned a check in date and time in the FSC Portal later this summer.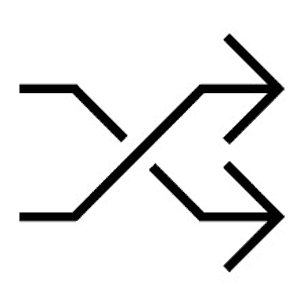 Transfer Students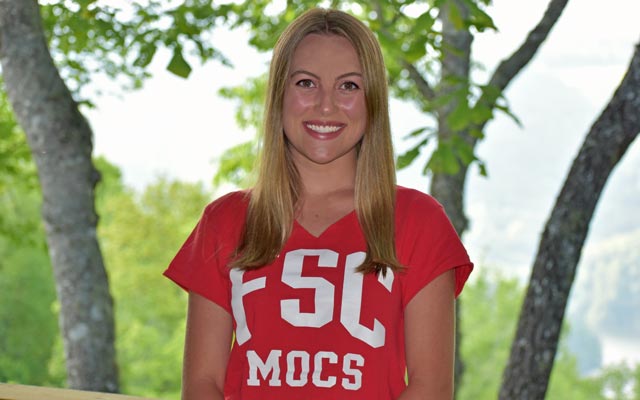 O-Leader Connections
Keep an eye out for a welcome message from your O-leader in late June.
Orientation Leaders are FSC upperclassmen students who serve as a resource and support in connecting new students to the community. O-leaders share helpful reminders, and tips, and are available for questions. They lead the small group activities throughout the orientation period.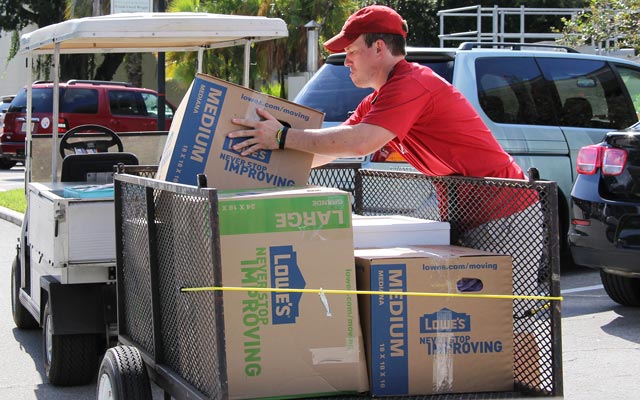 Shipping Your Items
To reduce the number of items you'll need to pack and make move-in as easy as possible, we encourage you to ship your items. Your items will be stored in a climate-controlled warehouse and should be sent to:
Student Name
c/o Florida Southern College
111 Lake Hollingsworth Dr.
Lakeland, FL 33801
Boldly write your room assignment on the boxes; if sending multiple boxes, please include 1 of 5, 2 of 5, etc.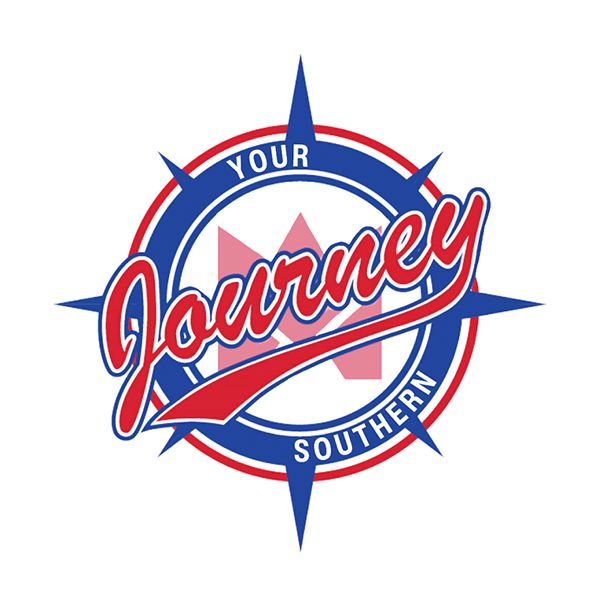 Online Pre-Orientation Course
Before Orientation, please plan to complete this pre-orientation course, Your Southern Journey, available for students and families on June 16. Your Southern Journey is a self-paced, gamified online course that will introduce you to important information, concepts, and traditions that prepare you to make the most of your on-campus Orientation experience. This course is designed to take 3-4 hours to complete, and you may work at your own pace. You will earn a badge after experiencing each of the 7 modules, and students who complete all modules by August 14 will earn an exclusive FSC t-shirt!
Orientation Schedule
Here's a preview! The full schedule will be available on the FSC Portal.
Orientation Saturday
After you've checked-in/moved-in, you'll join your fellow students for FSC's Commuter Connection or Residence Hall Meeting, and then connect with your O-Leader for dinner and the evening's activities. We have lots of fun events planned! Parents have programs that include a welcome from Dr. Kerr, FSC's President, a panel discussion about the first eight weeks of college, and a reception with the Deans.
Orientation Sunday
Learn what it means to be part of the FSC community through our long-standing tradition of Convocation for new students and their families. At noon, it's time to wish families farewell until October's Family Weekend. Students will then learn about their major by attending Academic Department Meetings. New connections extend into the night with exciting options brought to you by the Center for Student Involvement.
Orientation Monday
Review your fall semester schedule and elect to take a Classroom Tour to see your classroom locations before your first day of classes.
Southern Summer Sessions
Southern Summer Sessions are webinars designed to give you a glimpse into life at Florida Southern.
Sign Up for Southern Summer Sessions
Dates are as follows:
| | |
| --- | --- |
| Tuesday, June 27 @5pm | Your Schedule, Our Curriculum, Your Academic Connections. You'll meet Academic Center for Excellence team members and learn how our advisors work closely with our students to create their schedules. |
| Tuesday, July 11 @5pm | Getting Started the Right Way: An Introduction to The FSC Counseling Center. Meet the FSC Counseling Center team and learn about all of the important services they offer to maintain students' emotional health and wellness. |
| Tuesday, July 26 @5pm | Keys to Academic Success at FSC. This is your chance to learn about key academic support programs and resources that take place within the Academic Center for Excellence. |
| Tuesday, August 1 @5pm | Student Disability Services at FSC. Questions? We have answers… IEPs, 504s, academic accommodations, special housing needs, dietary concerns, mobility issues, and more will be addressed. |
| Wednesday, August 9 @4pm | Orientation 2023. If you are in incoming Moc, this session will teach you about what to expect during move-in and Orientation. |
Orientation provided the opportunity to connect with other incoming students in a small group setting. That initial connection allowed me to go into the school year with established friendships. To this day, we are friends. Other friends have shared similar experiences within their orientation group.
Local Accommodations
Be sure to check out these select local accommodations while staying in Lakeland.