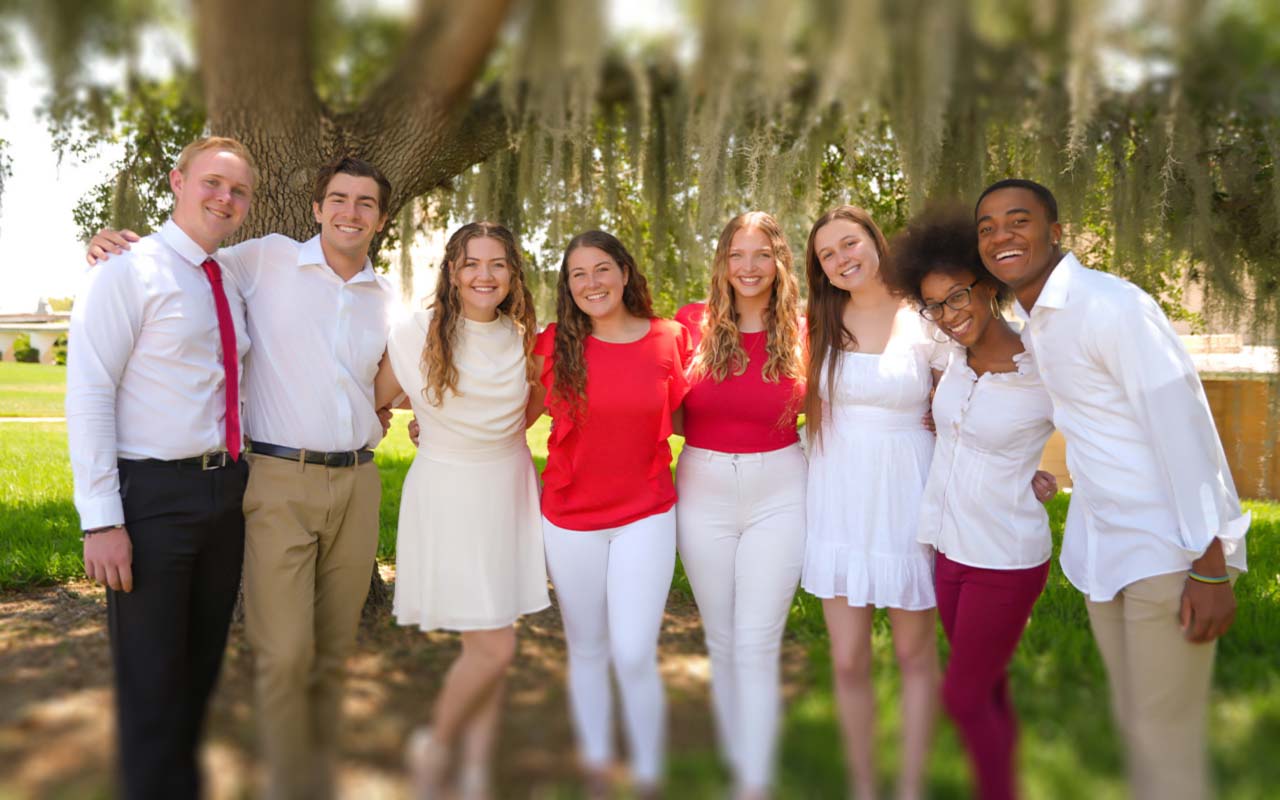 Meet the 2023-2024 SGA Executive Board
May 16, 2023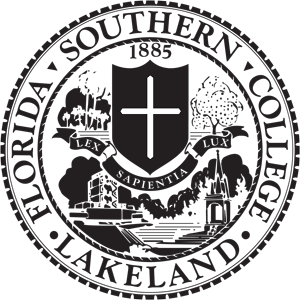 Florida Southern College's student body recently elected its 2023-24 Student Government Association representatives.
The SGA serves as the voice of the student body in matters involving the college administration, faculty, and staff.
The new members are Gretchen Faraci (President), Ruby Silver (Executive Vice President), Zion Virgil (Administrative Vice President), Justin Bailey (Vice President of Finance), Gabrielle Zernickow (Vice President of Communications), Tommy Anderson (Vice President of Student Activities), Rachel Williams (Vice President of Diversity, Equity and Inclusion) and Mia Braun (Vice President of Judicial Affairs).
Faraci will be taking over for Carter Webb '23, and will be the 97th SGA President when her term begins this Fall.
"I have spent my entire college experience involving myself in any way that I could on campus and keeping my advocacy for the student body at the forefront of all that I do," said Faraci, who served as the Administrative Vice President of the SGA this past year. "I have seen our campus go through many changes these last few years, and I am ready for any and all that may come our way."
Here is a brief introduction to the newly elected student officials.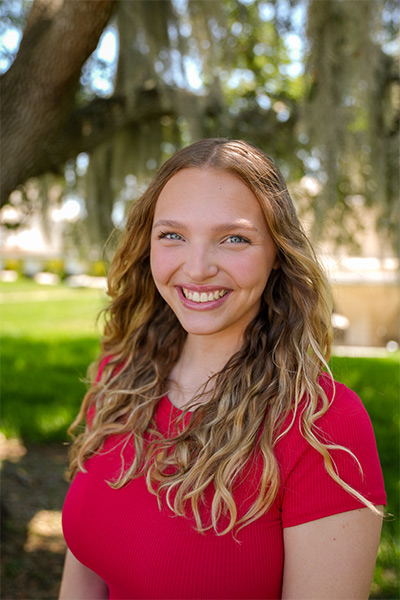 Gretchen Faraci
Role: 97th SGA President
Hometown: Minneola, Fla.
Major: Environmental Studies and Marine Biology
Activities: SGA Administrative VP 2022-23, Alpha Delta Pi, Sigma Chi, student worker for Dept. of Campus Safety and Security
Quote: "Words truly seem inadequate when trying to explain what it means to me to serve Florida Southern and my fellow students in this capacity. We are a team built of strong individuals with diverse backgrounds and involvement on campus and I cannot wait to see what everyone brings to this year of service. My commitment to FSC and our student body does not waver, and I am incredibly grateful for this opportunity to thank them for all of the chances they have taken on me and the support I have always received."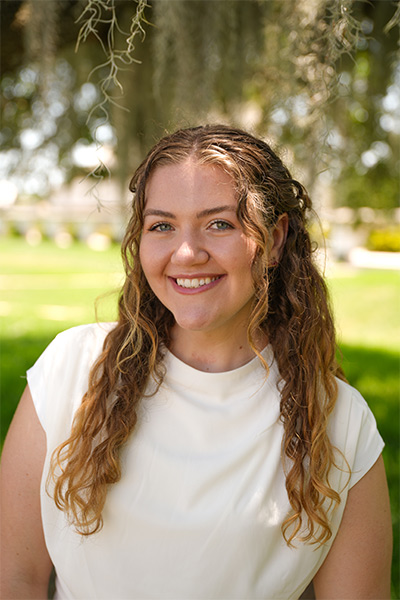 Ruby Silver
Role: Executive Vice President
Hometown: Spring Hill, Fla.
Major: Psychology and Communication (Advertising/PR Concentration)
Activities: SGA Executive Vice President 2022-23, President of College Panhellenic Council, Gamma Phi sorority, Southern Ambassador, and Student Influencer (student life content specialist)
Quote: "It is an incredible honor to be able to serve our campus community. This will be my second term in this role, and it has been such a joy to get to know our student organizations and student leaders on a deeper level. We have so many incredible organizations and leaders here on campus and it means so much to be able to aid them in their success whether it is through helping them promote events, allowing them to have access to grants, disseminating important information, or recognizing outstanding leaders and organizations at the Student Life Awards. I know firsthand that taking on the role of student leader on top of being a full-time student isn't easy, but it is so rewarding, and it truly means so much to be able to interact with and aid my fellow students."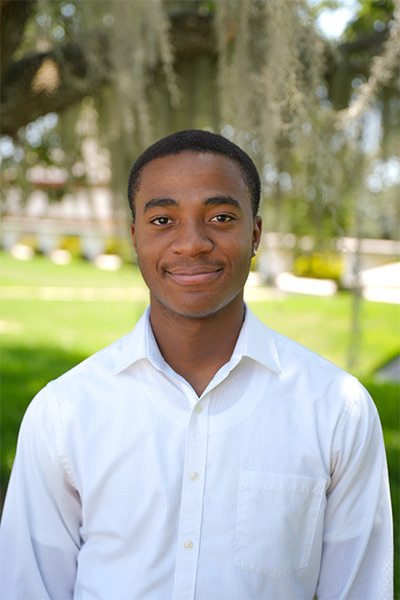 Zion Virgil
Role: Administrative Vice President
Hometown: Nassau, The Bahamas
Major: Chemistry
Activities: Theta Chi fraternity, President of Inter-Fraternity Council (IFC), an orientation coordinator and orientation leader, a member of several DEI (Diversity, Equity and Inclusion) organizations, and a student worker for the Simmons Multicultural Center and the ROTC FSC Battalion.
Quote: "I cannot begin to describe how much of a euphoric feeling I am experiencing in anticipation of serving both Florida Southern College and the student body. Since I first graced these grounds, I knew immediately that I wanted to make this place a home not only for myself, but for others. The position for which the student body elected me has afforded me the opportunity to do just that. I want my term in this position, as well as those of my fellow SGA members, to be one that uplifts the voice of the student body in a way that forges a stronger bond within our community and overall betters the experience of what it means to be a Moc."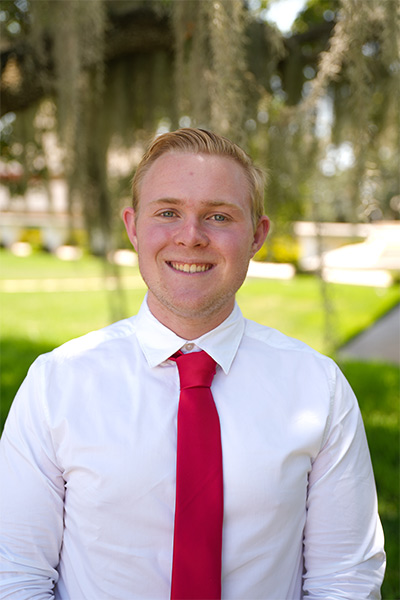 Justin Bailey
Role: Vice President of Finance
Hometown: Riverview, Fla.
Major: Accounting
Activities: President of College Republicans, Vice President Disney Club, Psi Eta Sigma, Investment Club, President of Beta Alpha Psi (Fall of 2023) and Campus Cat Club Treasurer (Fall of 2023).
Quote: "As an undergraduate student here at Florida Southern, words truly can't describe how honored I am to serve as the Vice President of Finance for the Student Government Association this upcoming year. Not only that, but serving for my fellow students. Throughout my college career, I have involved myself in any way I could, providing essential skills and goals to help make Florida Southern a great place for both faculty and students. I have experienced many changes throughout the years attending Florida Southern; all for the best. With the strong exec board we, have any challenges that we may face, we will overcome. We are a very strong team all coming from diverse backgrounds and involvement on campus. My commitment, dedication, and motivation I provide to Florida Southern will never change. I will continue to do my best to make this College a great environment for everyone. I am truly honored to serve on the SGA exec board."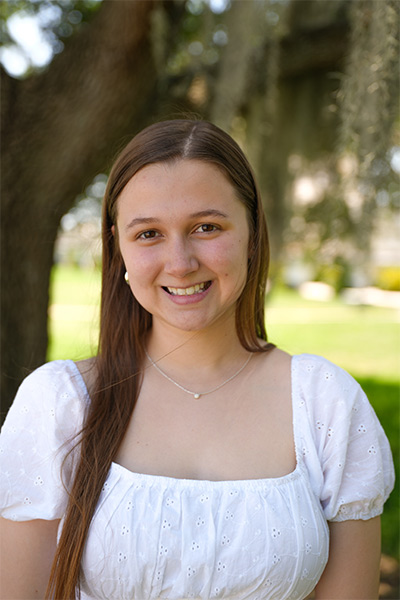 Gabrielle Zernickow
Role: Vice President of Communications
Hometown: Winter Garden, Fla.
Major: Business Administration
Activities: Alpha Delta Pi sorority, Delta Sigma Pi business fraternity, Dean's Advisory Council, Honors Program
Quote: "I am so excited to have the opportunity to serve FSC in such a significant way through my role as VP of Communications. I hope that I can help to improve our campus and our culture in any way I am able so that our students can have the best experience here as possible. I am eager to be more transparent and communicative with what's going on around campus and have so many ideas I would love to bring to fruition! I want to say thank you so much for trusting me with this position and that I promise to not let our school down."
Name: Tommy Anderson
Role: Vice President of Student Activities
Hometown: Naples, Fla.
Major: Theatre Performance
Activities: President of ACE (Association of Campus Entertainment), Theta Chi Fraternity, Alpha Psi Omega
Quote: "I remember as a high school sophomore, a friend and I were having a conversation and he called me a servant. Not in a bad way, he was simply describing my style of leadership. That is something I want to reinforce in my role of VPSA and President of ACE. It has always meant a lot to me to be able to serve others. I love serving the school, but I particularly love to see how my service affects the student body on a personal level. To witness the experiences I may help create for others is not something I take for granted. Thus, I say with confidence that I will serve to the best of my ability and instill my values within this role. At my core are the virtues of kindness and inclusiveness, and I will ensure that is made clear with my work on the SGA Executive Board. I'm extremely excited to get to work and I feel honored to have been elected to this position."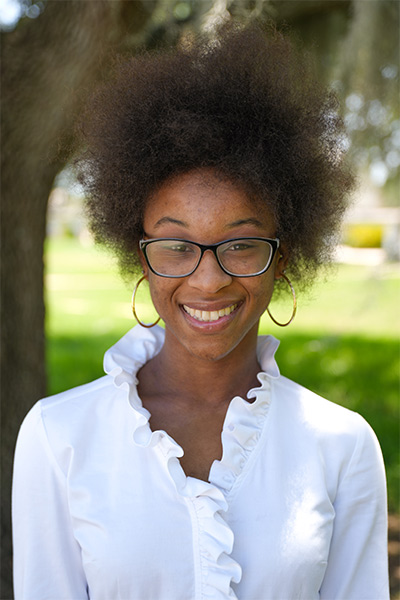 Name: Rachel Williams
Role: Vice President of Diversity, Equity, and Inclusion
Hometown: Winter Haven, Fla.
Major: Graphic Design with minors in Computer Science and Spanish
Activities: Multicultural Student Council President, Black Student Union Social Media Director and Historian, Museum Ambassadors Program Member, Wellness Center and Simmons Center Student Employee
Quote: "I am so thankful to be given the opportunity to serve my fellow peers and work alongside such a bright and friendly executive board. The honor behind being trusted to represent DEI will not go unappreciated, and I will stand for DEI to the fullest of my ability. I can't wait to introduce new programming to unite different sectors of the campus through fun and engaging activities, because the only way we can be effective as a team is to get everyone on board. This includes communicating with the DEI organizations and the student body in order to amplify voices on campus to ensure everyone has an amazing experience at FSC."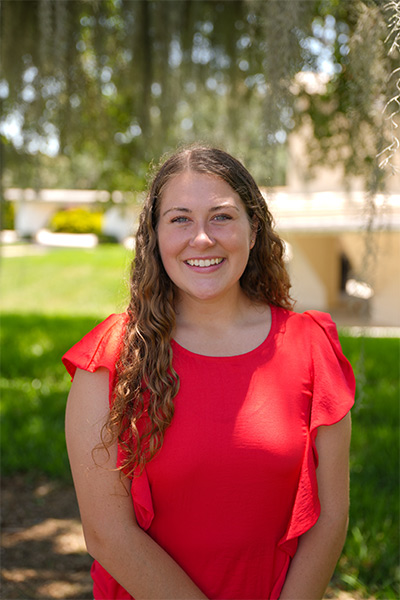 Name: Mia Braun
Role: Vice President of Judicial Affairs
Hometown: Harrisburg, N.C.
Major: Marine Biology
Activities: Rho Rho Rho (Marine Biology honor society), Student Accountability Board, Southern Ambassador for admissions and an Intramural referee for the wellness center
Quote: "As Vice President of Judicial Affairs, I am extremely excited to serve not only Florida Southern, but the entire student body as well. I am excited to work alongside my incredible peers to continue building upon a safe and welcoming environment for each student. I am very grateful for this opportunity to contribute to the success of those around me and Florida Southern as a whole."