Campus Student Employment
Student Employment Programs
What is Work-Study?
Florida Southern College offers a student employment program which provides part-time employment to undergraduate students. The program introduces students to real life work experience. Students can use the work experience to begin building their professional resume or simply to assist with life expenses. Working on campus often gives students more job flexibility than working at an off-campus job because on-campus employers are usually more understanding of student class schedules and school work.
The College has two types of student employment programs: Federal Work-Study (FWS) and Florida Southern College Work-Study (FSC WS). Eligible students may not exceed more than 20 total hours of work weekly. This means, if a student holds multiple jobs, the total working hours between all positions combined is 20 hours per week.
Federal Work-Study (FWS)
Federal Work-Study (FWS) is a form of financial aid awarded to students who demonstrate financial need and meet certain eligibility requirements. Each student must submit the Free Application for Federal Student Aid (FAFSA) to determine eligibility for FWS. Students should be sure to mark "yes" to the question on the FAFSA that asks if the student is interested in student employment. If the student has already filed the FAFSA for this year and did not demonstrate interest in FWS but is interested now, he/she should visit the Financial Aid Office (FAO) to determine eligibility. A new FAFSA must be completed each year for continued consideration in the Federal Work Study Program. The total FWS award depends on the application date, the student's level of need, and the funding level of the school. Eligibility does not guarantee a student will secure a position.
Florida Southern College Work-Study (FSC WS)
Florida Southern College Work-Study (FSC WS) is a financial aid program funded by institutional funds. FWS and FSC student employees must continue to meet all eligibility requirements throughout both fall and spring semesters. This includes maintaining full time active enrollment in FSC classes and maintaining a 2.0 GPA.
Role of Financial Aid Office
The Financial Aid Office awards student employment funds to students and monitors them for continued eligibility throughout the academic year. Student eligibility can change during the year, which may require that a student's award be reduced or cancelled.
Types of Jobs
Students seeking student employment positions apply by contacting the designated hiring supervisor for availability. When the hiring supervisor has an opening and makes an offer of employment to the student the supervisor will notify the office of Financial Aid of the hire. The student then visits the office of Financial Aid to complete employment paperwork. Work may not begin until the student has completed all forms requirements through the office of Financial Aid.
The following is a non-exhaustive list of the types of job opportunities on campus for students when available. The positions include a brief description and qualifications as well as contact information for the hiring supervisor. A full description of the position is available in Financial Aid. If you are interested in working for a department that is not listed here, contact the department's Administrative Assistant for availability.
Academic Affairs
Admissions
Arts and Humanities
Athletics
Career Services
Education
Marketing and Communications
Operations
Sciences – Natural
Sciences - Social
Student Life
Wellness Center
Academic Affairs
Institutional Research
Data Research Assistant – verify electronic and paper data, maintain filing system, assist in compiling reports by generating pivot graphs, charts, and tables. Must be skilled in Microsoft Office applications. Mathematics or programming background preferred.
Teaching & Learning Center
TechBuddy – TechBuddy positions assist students and faculty with various technology needs to include:
Portal and related software (Turnitin, Zoom, Chalk & Wire, VoiceThread, Panopto)
Smart software and computer projection in classrooms
Microsoft Office
Web Tools
Academic Centers
Justice Teaching Center for Civic Learning
Academic Center Program Assistant – This position assists with a wide range of program development and implementation duties including creation of presentation materials, marketing, data management, policy research, case studies, and assistance with academic competitions.
Admissions
Admission Operations
Undergraduate Admissions
Office Assistant – provide general clerical support as needed including reception, data processing and filing.
Southern Ambassador – lead daily campus tours for prospective students and families and work special events. Must demonstrate a high level of professionalism, motivation and reliability and excellent written and oral communication skills.
Office of Marketing and Communications
Student Life Content Specialist – collaborate with members of the Marketing and Communications team to assist in the development
of printed materials and stories, as well as new media resources for the College.
Arts and Humanities
Art
Graphics Lab/Design Assistant – light maintenance of MAC computer systems, assist faculty with classroom work, and perform general office duties. Must be an art major to apply.
Melvin Art Gallery Office Assistant – hang artwork, set lighting for artwork, answer phones, assist with inventory and other office duties. Must be an art major to apply.
Painting Studio/Office Assistant – clean paint studio and assist faculty with tasks including organizing, moving, and assembly of equipment. Must be an art major to apply, preferably a painting major.
Printmaking Assistant – assist faculty with cleaning, maintaining, and organizing the printmaking room. Art majors are preferred but not required.
Festival of Fine Arts
Box Office Attendant – take calls and reservations for FFA events and reserve and catalogue FFA subscribers. Requires willingness to often work nights and weekends.
Music
Office Assistant – perform general office and program support duties such as data entry, arranging appropriate music parts, issuing and accounting for costumes, working in storage areas and music lab, and assisting in prop construction. Must possess music background or training.
Theatre
Assistant Technical Director – work directly with the set designers and department head to oversee the construction of various productions. Must be proficient in carpentry skills, have at least one year's experience as a carpenter in the scene shop, completed the Stage Craft class, and have approval from the technical director.
Box Office Attendant – take calls and reservations for the department's productions. Must possess excellent phone and interpersonal skills. Retail experience preferred.
Carpenter – work with the technical director and assistant technical director to construct and plan the sets for the Theatre Arts Department's various productions. Must have some building experience and have approval from the technical director. Enrollment in or completion of the Stage Craft class is preferred.
Costume Shop Worker – work with the designer to construct costumes for the department's various productions. Sewing skills needed. Must have approval from the department's costume designer. Enrollment in or completion of the Costume Design class is preferred.
Career Services
Career Peer – provide office support such as answering phones, posting job positions, and customer service. Microsoft Office and social media experience preferred.
Preschool
Assistant to Lead Teachers – help prepare lessons; monitor children ages 3 to 5; assist children in daily activities of writing, reading, and playing; and help to move children from center to center. Must be patient, kind, flexible, responsible and work well with others.
Military Science
Clerical Assistant – provide general office support such as data entry, filing, making copies and mail distribution. Must possess working knowledge of Microsoft Word and Excel for data entry. Other duties include general office tasks including running errands, arranging office supplies, and maintaining office bulletin boards. Applicant must possess a professional demeanor and understand office etiquette to include nondisclosure of ROTC student information.
School of Nursing
Clinical Lab Support – support program students in the clinical laboratory including simulation technology and various clinical applications. Provide clerical assistance such as maintaining supplies and equipment and handling inventory and stocking. Must be a senior undergraduate in the Nursing program. Must have recommendation of the BSN Program Director or Clinical Lab Coordinator.
Clerical Assistant – assist with a variety of clerical support duties. Must be proficient with Microsoft Office products.
Operations
Computer Lab
Computer Lab Assistant – assist in the resolution of a variety of computer service issues primarily related to hardware. Move equipment, set-up computers, projectors, printers, etc. Must be highly skilled in technology and customer relations.
Sciences – Natural
Biology
Applications for all positions are available through Handshake. Once you login, please select "Jobs" and then select "On-Campus" to view these positions.
Laboratory Assistant – prepares various lab settings for use to include setting up equipment, restocking materials, and preparing specimens or materials. Biology majors with previous lab environment experience preferred.
Teaching Assistant – assist the faculty member during lab sessions in aiding students with experiments and handling basic lab operations. Applicants must have taken the BIO1500 course and possess strong customer services skills.
Science & Pre-Health Career Peer – provides assistance to the Science and Pre-Health Career and Internship Coordinator.
Crustacean Ecology Technician - responsible for conducting carbonate chemistry analyses during the 2021 spring and summer. The technician will also be responsible for assisting in animal care, animal collection, data entry, data analysis, and maintaining the ocean acidification experimental system in the Crustacean ecology laboratory under the supervision of Dr. Philip Gravinese.
Biology Education Curriculum Development Internship - designed to give the selected student valuable experience creating K–12 lessons. The content of the lesson will be modeled after ongoing climate change and ocean acidification research conducted by Florida Southern College Marine Biology faculty.
Chemistry
Laboratory Assistant – prepares various lab settings for use to include setting up equipment, restocking materials, and preparing specimens or materials. Chemistry majors with previous lab environment experience preferred.
Teaching Assistant – assist the faculty member during lab sessions in aiding students with experiments and handling basic lab operations. Applicants must have strong customer services skills.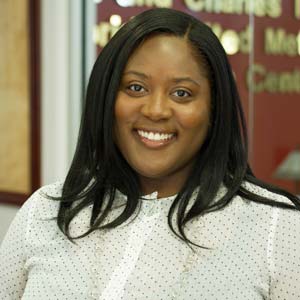 Shameka Shelby, Ph.D.
Department Chair
Associate Professor of Chemistry
Dr. John A. Leighty Endowed Chair in Chemistry Chair
Polk Science - 213
863.680.4128
Horticulture
Greenhouse Worker – water, fertilize, prune and potting of greenhouse plants. Scouting of pests on greenhouse plants and designated landscape areas. Assist with labs, research projects, and more. Horticulture or Citrus majors preferred. Must have knowledge of basic plant needs and be willing to work weekends. Must be able to work in hot, wet, and extreme environments. May be required to occasionally lift heavy objects.
Math
Tutor – must possess strong math skills.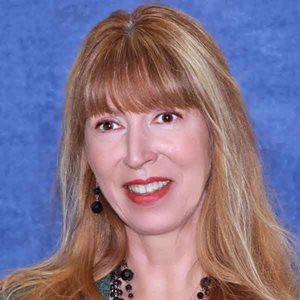 Susan Serrano, Ph.D.
Associate Professor of Mathematics
Department Chair
Polk Science - 141
863.680.4331
863.680.3970
Sciences - Social
Communication
Lab Monitor – monitor the communication department lab during usage and provide support to students as needed.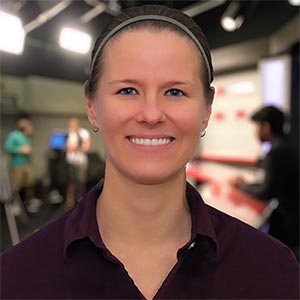 Cara T. Mackie, Ph.D.
Associate Professor of Communication
Department Chair
Chatlos Building
863.680.3863
863.680.6244
History and Political Science
Office Assistant - provide general office support such as answering phones, filing, and customer service. Requires recommendation from departmental faculty member.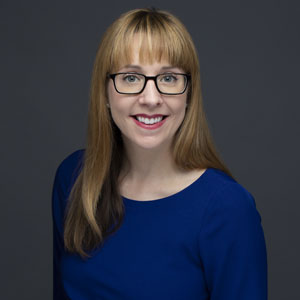 Kelly McHugh, Ph.D.
Associate Professor of Political Science
Department Chair
Ordway - 131
863.680.4313
Student Life
Center for Multicultural Appreciation
Office Assistant – serve as reception for the front desk and greet all visitors in a welcoming, professional manner. Answer phones, take messages, assist in programming, update records, and filing. Must be familiar with Microsoft Office products and be able to create flyers as needed.
Academic Center for Excellence
Supports the following Student Life offices: Community Living, Disability Services, Student Involvement, Student Accountability, and Academic Center for Excellence.
Areas of function can include:
Greet and assist students and visitors
Answer the telephone
Provide assistance to the departmental staff members with various projects
Possess a strong understanding of working with confidential information
Possess a strong working knowledge of Microsoft Word and Excel and the ability to multi-task
Marketing assistance around campus
To apply, go to your FSC Handshake account. Please note: applications will only be available when positions are open. Applications are due the semester prior to the desired hiring semester (ex: if you are applying for a spring position, you will need to apply during fall semester).
Academic Fuel Programs
PASS Leader – provide academic support for those courses proven to be most challenging for students and assists students in developing effective study skills applicable to course content. To be eligible, applicants must have a recommendation from a faculty member and approval from the Dean of Student Success. Students must apply via Engage: the application is located under the Academic Center for Excellene page.
Peer Scholar (for Scholars Strengthening Scholars) – provide small group support for those courses proven to be most challenging to students. To be eligible, applicants must have a recommendation from a faculty member and approval from the Dean of Student Success. Students must apply via Engage: the application is located under the Academic Center for Excellence page.
Writing Tutor – provide writing skills support for students of all majors and abilities. Writing Tutors can be of any major and all years are eligible to apply. Please submit a resume and 3 college level writing samples to Taylor Shook. One writing sample should include use of MLA/APA formatting abilities. Students should apply in October to be considered for the spring semester and in March to be considered for the fall semester.
Paperwork Requirements
For Students Who Are New to Campus Employment
Students should be prepared to:
Provide student ID.
Enroll in FSC's Direct Deposit program. A voided check is needed in order to complete the enrollment forms. A Direct Deposit letter from the student's financial institution with account and routing information may also be accepted. Employees can avoid delay in receiving compensation when enrolling in direct deposit.
Provide original, unexpired, documentation that establishes employment eligibility to work in the U.S. (in accordance with the Immigration Reform and Control Act of 1986). A list of acceptable documents for the I-9 form can be found under Downloads. Photocopies cannot be accepted per federal guidelines.


For Returning Student Employees
Students who have previously participated in student employment are not required to complete all new forms every year. However, students are required to complete a new Campus Work Program Agreement form (commonly known as the "Work Agreement Form") for the Fall/Spring Term and a separate Work Agreement Form for work performed during Summer Term.
Direct deposit information also needs to be verified as current and updated with the Financial Aid department when changes to banking are made.
Wage and Hour Procedures
Earnings
Students will usually earn the current federal minimum wage, but that amount may be higher depending on where the student works, the type of work that is performed, and the skills needed to perform those jobs. Pay rates higher than the minimum wage are established by the Human Resources Department and are determined by the job being performed. Student earnings are considered taxable income. Student workers will receive a W2 form at the end of the calendar year.
Earnings from FSC work study will be included on line 37 of the FAFSA with any other earnings the student has earned from working. FWS earnings are reported on line 44C of the FAFSA.
Hours
The money a student earns cannot exceed their total FWS award. When assigning work hours, the employer will consider the student's total award and class schedule. Average work schedules are 6 hours a week. Students are prohibited from working during normally scheduled classes. Work-study hours are flexible. Remember: school is the first priority!
Recording of Time
Student workers are paid bi-weekly and on an hourly rate basis. Hours are reported using the time clock. In a few pre-authorized positions, a time sheet is acceptable. The student worker must accurately record the time they begin and end their work, as well as the beginning and ending time of any meal period. It is the employee's responsibility to sign his or her time record to certify the accuracy of all time recorded. The timekeeper for the department will review and then initial the time record before submitting it for payroll processing. In the event of an error in reporting time, employees must immediately report the problem to the department timekeeper. Failure to consistently report time accurately may result in disciplinary action. Also, altering, falsifying, tampering with time records or recording time on another employee's time card will result in disciplinary action, up to and including termination of employment.
Pay Dates
Bi-weekly employees, including part-time staff members, receive pay every other Friday for work performed and reported for the preceding pay period. If that Friday is a holiday, or the campus is closed, information about distribution of paychecks will be released in advance by the Vice President for Finance and Administration. If the business offices are closed, pay checks and statements will be available on the next business day. Employees can avoid any delay in receiving pay statements or checks when using direct deposit.
Termination and Disciplinary Action Policies
Termination of Employment
When hiring a student employee, the hiring department typically hires for the academic year. There are times, however, when the position must end earlier than originally anticipated. The employee's award may have been changed, the employee may resign, or the department may find that it is necessary to end the position because of poor performance, cause or other work-related reasons.
The policies, procedures, and rules set forth are guidelines for administration and supervision. They are not a contract of employment, nor do they guarantee any continuation of employment. This information is not intended to alter in any way the "employment-at-will" relationship of the College and its employees.
Disciplinary Action
Disciplinary action is sometimes used to help employees recognize work performance problems. Although the College is committed to a progressive disciplinary process for the benefit of all employees, the College reserves the right to determine the appropriate discipline for each individual circumstance including immediate termination. Discussions that accompany disciplinary action can also assist the employee in strengthening their performance and achieving job success.
If the College chooses to terminate the employment relationship for cause, examples of reasons for separation include but are not limited to:
Recurring unauthorized and unexcused absences
Refusal to do work assigned, or refusal to work properly assigned time periods
Falsifying entry of hours worked on time records
Inability to perform tasks required by the nature of the job after completion of a reasonable training period
Violations of the Confidentiality Agreement
Student workers who are terminated for cause, such as those listed above, may permanently lose their ability to work in employment positions on campus. Based upon the sole discretion of the College, a student employee terminated for cause may be subject to the following sanctions:
First Offense
With the first violation for cause as exampled above, the employee may be subjected to immediate termination of employment and may be suspended from working in any other position on campus for the next full semester.
Second Offense
With the second violation for cause as exampled above, the employee may be subject to immediate termination of employment and permanently removed from student employment eligibility.
Note, a full semester is considered the next Fall or Spring semester which immediately follows the date of termination. When a student employee is terminated for cause from a department, he or she may no longer be eligible to work within that department again. If a student is able to maintain eligibility to work in the student employment program all hiring supervisors have access to the student's employment record including any disciplinary action. Hiring supervisors retain the right to make hiring decisions based upon a student worker's employment record.
A student worker may be discharged immediately or suspended without pay for any serious offense. Examples of serious offenses include, but are not limited to the following: intentional damage to, or theft of College property; assault or threats of violence; possession of illegal weapons or firearms on College premises; sexual harassment; insubordination; falsifying a timecard or falsely reporting time; or drinking alcoholic beverages or using illegal drugs while on the job or on campus.
A student employee's failure to provide reasonable notice of absence to the employee's supervisor is considered willful misconduct and may result in termination of employment. If a student employee is absent without reporting the absence for three consecutive days, he/she will be considered to have abandoned the job and employment will be terminated.
Frequently Asked Questions
Can anyone participate in the Student Employment Program?
All full time students who can provide documentation that establishes employment eligibility to work in the U.S. (in accordance with the Immigration Reform and Control Act of 1986) and maintain a 2.0 or higher GPA are eligible for acceptance into the student work program. Visit the Financial Aid Office for more information.
Is on-campus student employment assigned to me and am I guaranteed a job?
No. Students have the responsibility of finding and interviewing for jobs on campus and completing all necessary employment forms prior to beginning work.
If I was awarded work study last year, does this mean I will be awarded it this year?
Not necessarily. You must complete the FAFSA each year to be considered for FWS. You can visit the Financial Aid Office to determine eligibility for the subsequent academic year and/or to inquire about FSC WS.
How many hours can I work per week?
Twenty (20) hours per week is the maximum recommended for academic reasons – school work needs to be your first priority. The 20 hour maximum applies to total work hours including when the student worker has more than one job on campus.
Can I change work-study jobs?
Yes, you can, at any point in the academic year. It is recommended that you give your employer at least a two week notice. If you wish to change jobs visit the Financial Aid Office to ensure that all paperwork associated with both the position that you are vacating and the new one you are taking is completed.
Is work study money non-taxable?
Work study earnings are taxable income. If taxes were withheld from your paycheck you might be eligible for a refund depending, of course, on your total annual earnings. It is in your best interest that you file a tax return with the Internal Revenue Service by April 15.
What forms need to be completed?
Initially, students must complete the FAFSA to determine eligibility. Students who have not participated in student employment previously must fill out a W-4, I-9, direct deposit authorization, workers compensation notification, and confidentiality agreement. The completed forms must be returned to the Financial Aid Counselor located in the Financial Aid Office for processing. At that time you will be given a Campus Work Program Agreement that requires your signature and the signature of your supervisor. This form must be returned to Financial Aid in order to be added to the payroll system.
How often will I be paid?
You will be paid bi-weekly through direct deposit to your checking or savings account. If you have chosen to receive a paper paystub, your supervisor will provide it to you. Paystubs can also be viewed on the Portal.
How will I know what is expected of me in my job?
Your supervisor will meet with you and will explain the duties associated with your job, the dress code, scheduled hours, and other details relative to your work in their department. Training and other instruction will also be provided when necessary which will assist you in being successful in your job.
Who do I talk to about a conflict/complaint with my supervisor?
If conflicts arise between the student employee and their supervisor, the supervisor shall make every effort to satisfactorily resolve the issue. Unresolved complaints arising from employment or termination issue may be addressed with the Financial Aid Counselor or the office of Human Resources.
Note: If you have a work study question and do not see it here, please send it via an email to Leyla Oliviera, Financial Aid Counselor, loliveira@flsouthern.edu