How to Apply:
Adult & Graduate
Applying to Florida Southern College
Ready to take the next big step? We're here to help. Choose your student type below to start the application process.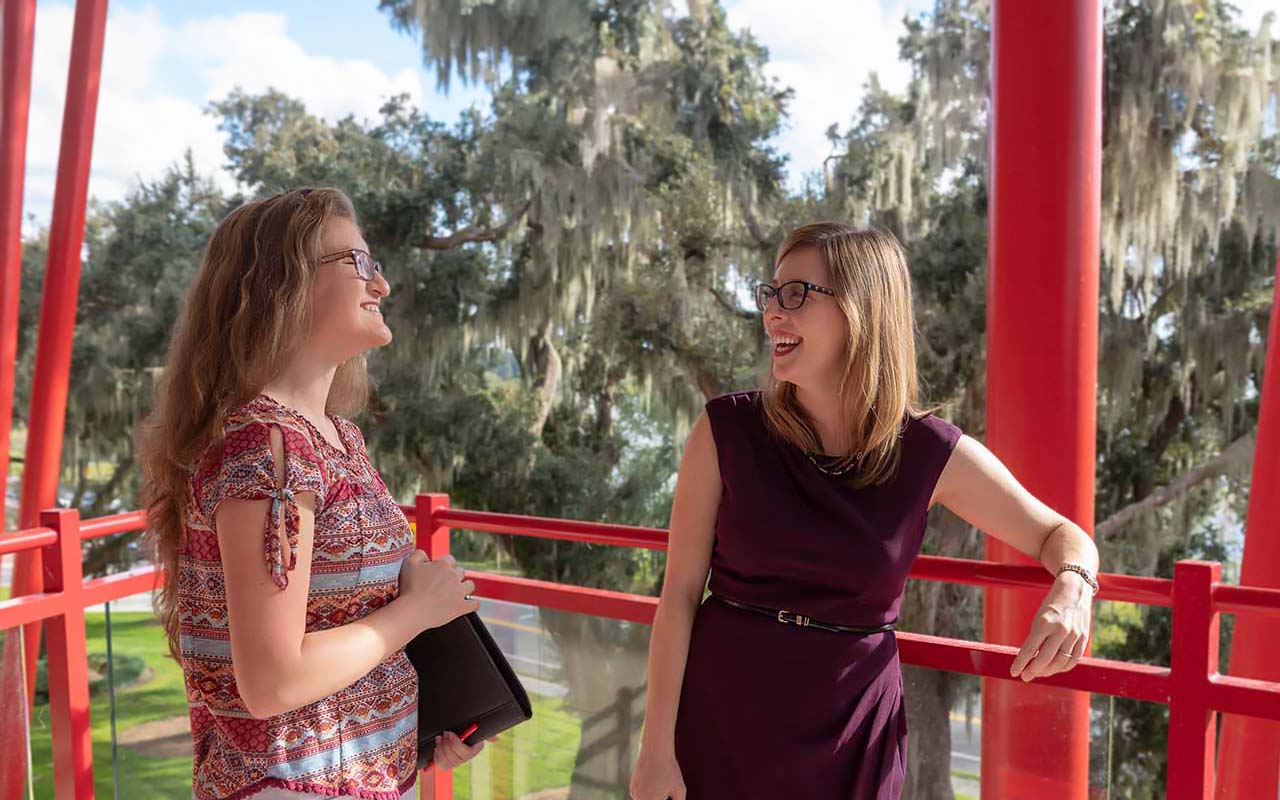 Need Help? Chat with an Admissions Counselor
Get insight and support from our expert team of friendly admissions counselors. Whether you have questions about which program is best for you or application requirements, we'll be happy to talk with you in person, over the phone, or via video chat.
How to Apply: a Step-by-Step Process
Frequently Asked Questions
Get information on topics such as registration, academic advising, parking, housing, and more. Also, check out helpful video tutorials on how to navigate the FSC Portal and Canvas.