You provide us with your passion for working with animals; we provide you the knowledge and skills to succeed in veterinary school.
At Florida Southern College, you'll obtain the necessary academic training veterinary schools require.
Comprehensive
We provide the academic courses veterinary schools require for admissions, and classes that will help you succeed on the GRE.
Hands-On
On campus and on Lake Hollingsworth, students have worked with insects, reptiles and amphibians. Students spend time shadowing veterinarians at local clinics.
Individualized Attention
Our Pre-Professional programs will help to guide you in your quest to become a veterinarian. You will be paired with an advisor who knows what it takes to achieve your goals.
Original Research
At Florida Southern College, all students majoring in the natural sciences have an opportunity to do original research of their own design.
Pre-Veterinary
Internships
Our extracurricular experiences will help broaden your knowledge and understanding of the world around you. These experiences included Junior Journeys, internships, shadowing and research.
Our students have firsthand experience working with a wide range of animals in many different venues. Many students are interested in small animals, and have interned with the SPCA and in the numerous local veterinary offices and hospitals in and around the city of Lakeland. Other students are interested in more exotic animals, and Central Florida offers many possibilities. From the Lowry Park Zoo and Big Cat Rescue in Tampa to Disney's Animal Kingdom and Sea World in Orlando, students have gained experience with a wide variety of animals. And for the very adventurous: Students have traveled to Africa to work with white rhinos and to Thailand to work with elephants. No matter what your interests, you will find opportunities to pursue your dreams.
Admission Requirements
First-Years
All freshman applicants to Florida Southern Colleges full-time degree programs must submit the following information:
An official high school transcript
SAT and/or ACT scores (unless applying Test-Optional)
Transfers
Applying to Florida Southern as a transfer student is easy.
Personal statement
All official college transcripts
If transferring less than 24 credits, we also need your:
Official high school transcript
SAT and/or ACT scores
Internationals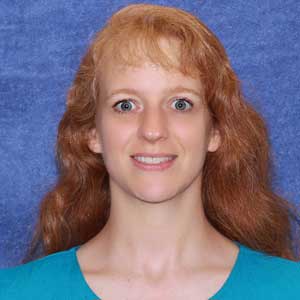 Nancy Morvillo, Ph.D.
Professor of Biology
Department Chair
Nelson C. White Chair in the Life Sciences
Polk Science - 126
863.680.6240
863.680.3970