The Dance Performance and Choreography program prepares students for a professional performance or creative career in dance.
The only B.F.A. Dance and Choreography program in Central Florida, FSC Dance students receive 21st century dance training with a focus on technical training, creative exploration, choreographic skills, theoretical coursework, and the flexibility to shape your experiences to match your career goals.

At FSC you will develop your physical skills with classes in ballet, modern, and jazz dance techniques while also developing your "voice" as an artist through choreography courses. The program features a unique and intensive course of study designed provide the knowledge, experience and professional exposure you need to build a successful career as a dancer, choreographer or graduate student. Not only through challenging physical dance classes, but also anatomical and somatic practices to prepare you for a long and healthy career in dance.
Performance Opportunities
Abundant opportunities for performance and real-world learning make Florida Southern College the ideal place to unleash your creative potential and hone your skills.
Personalized Instruction and Mentoring
Our experienced and dedicated faculty will mentor you and help you develop the discipline, self-confidence, and drive for a successful career in dance. All working professionals dedicated to their art and committed educators committed to your artistic development, our faculty will coach and motivate you to your fullest potential.
Guest Artists and Master Classes
Master classes, guest residencies, and guest repertoire enhance the rigorous program and provide connections to the professional field. Previous guest artist include Carolyn Dorfman Dance, Jon Lehrer Dance Company, Melissa Rector, RAKR Dance, and Gregory Dolbashian.
Performance Opportunities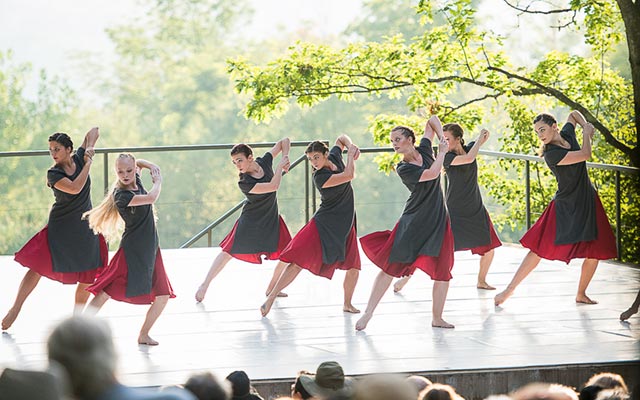 Beginning your first semester, you will have many opportunities to participate in a variety of concerts, showcases and stage productions, and you will make valuable professional contacts by participating in festivals, workshops, master classes and auditions. The Dance Program produces two main stage dance productions each year featuring the dance majors and minors. Fall Into Dance is held in the fall semester and features experimental faculty and guest artist choreography. The Spring Dance Concert includes an abbreviated historical ballet in the first act while the second act highlights faculty and guest artist choreography. Additionally, FSC dancers have also performed at multiple national and international festivals and showcases, including Your Move: NJ Modern Dance Festival, the American College Dance Association Southeast Festival, and the Inside/Out series at Jacob's Pillow.
Student choreographers have many opportunities to present their work including the Emerging Artists Showcase, the BFA Concert, the American College Dance Association Conference and with various events sponsored by the FSC Dance Organization.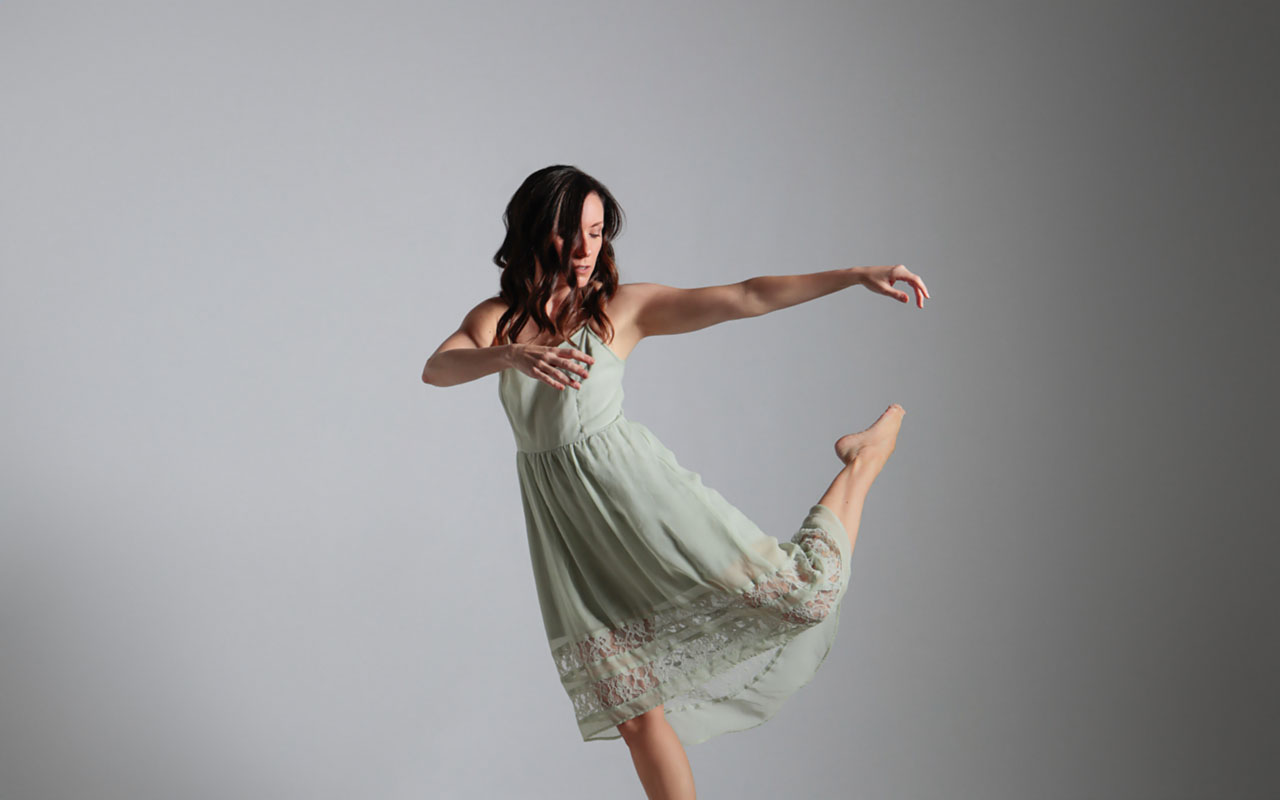 Featured Faculty
Erin LaSala Phillips
Erin LaSala Phillips received her B.S. in Dance Education from the University of South Florida and her M.F.A. in Dance Choreography from the University of North Carolina at Greensboro. She has worked as a freelance choreographer throughout the U.S. and her choreography has been performed and recognized in numerous dance festivals and venues, including the American Dance Guild Festival in NYC and the Your Move New Jersey Dance Festival. She has been an invited international guest artist at the 33 35 Dance Intensive held at the University of Nicosia in Cyprus and a guest artist at Valdosta State University, North Carolina Dance Masters, and is regularly involved to teach at various national dance festivals and dance intensives each year. As an educator, she has held the positions of Dance Education Coordinator at Kent State University and Director of the Jacksonville University Summer Dance Intensive, as well as taught at the University of North Carolina at Greensboro and Winthrop University.
Admission Requirements
First-Years
All freshman applicants to Florida Southern Colleges full-time degree programs must submit the following information:
An official high school transcript
SAT and/or ACT scores (unless applying Test-Optional)
Transfers
Applying to Florida Southern as a transfer student is easy.
Personal statement
All official college transcripts
If transferring less than 24 credits, we also need your:
Official high school transcript
SAT and/or ACT scores
Internationals
Additional Admission Requirements for Dance Performance
Students must audition and be accepted into the B.F.A, or B.A programs. Auditions are also required for the Minor in Dance.
Learn More

about dance auditions
Additional Audition Requirement for Dance
Students must audition and be accepted into the B.F.A., or B.A. programs. Auditions are also required for the Minor in Dance.