Transform education with a Master of Education in Curriculum and Instruction
Transformational Curriculum and Instruction provides the next level of skills and credentials possessed by accomplished teachers seeking to advance a career in education and enhance their knowledge in curriculum and instruction.
This MEd program is for teachers who currently hold a Florida Professional Teaching Certificate.
This degree is focused on transformational teaching methods including active, student-centered, collaborative, experiential, and problem-based learning.
Improve student outcomes
Improve P-12 student outcomes by learning innovative ways to transform your classroom.
Advance your career
Teachers earning a master's degree in education from a regionally accredited institution may be eligible for additional annual compensation. Florida Southern encourages interested applicants to work with their local school districts to determine eligibility and the level of pay increase.
Connect with your students through pedagogical approaches
Study current pedagogical approaches to bring to the classroom and to build connections with students and have a positive impact on P-12 student learning.
Teacher leader
Become a teacher leader by modeling the current best practices of teaching in your classroom and collaborate with colleagues to influence a positive impact on school-wide student learning.
Flexible
Courses are 100% online and provide flexible and convenient scheduling that meets your needs through online and clinical learning.
Prestigious Credentials
At Florida Southern College, you can earn a highly regarded MED degree at one of the top graduate teaching programs in the U.S. — at an affordable cost.
The Passion to Get Ahead
Sarah explains why Florida Southern was the right school for her to pursue her passion for education and professional goals.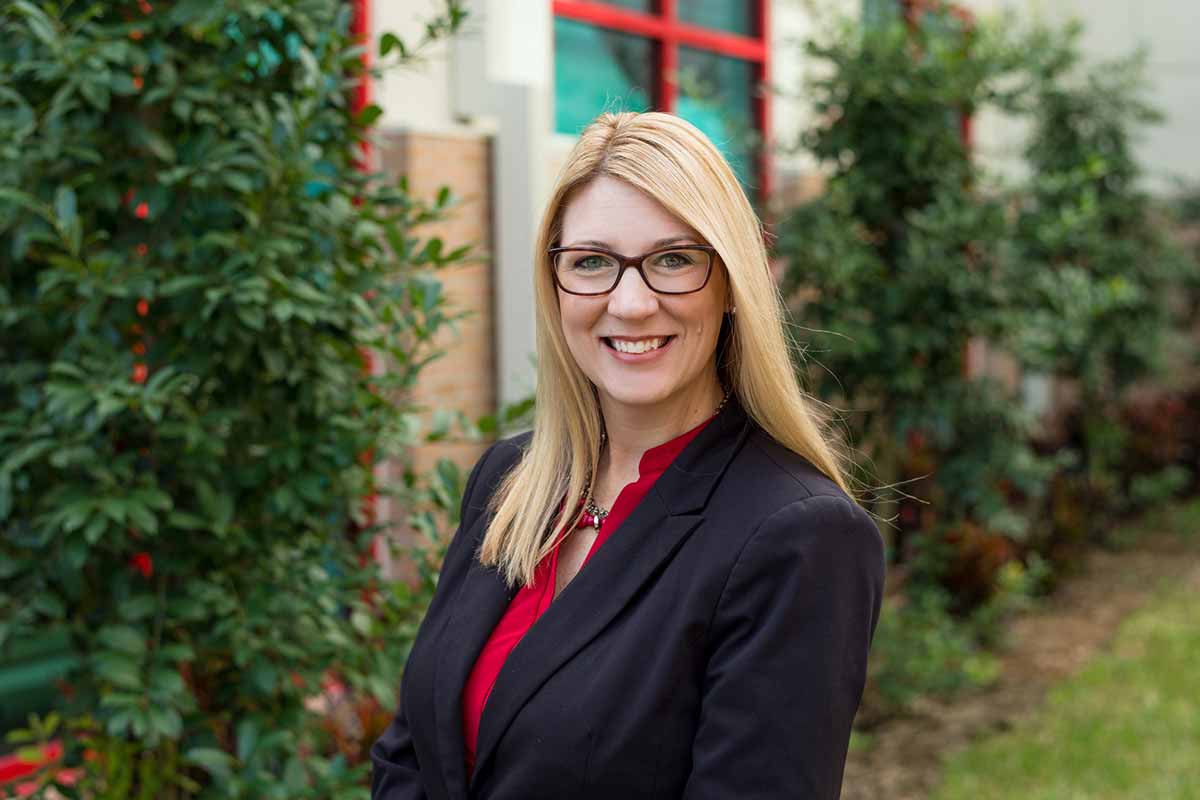 Featured Faculty
Brooke Veal
The Adult Elementary Education degree program at Florida Southern College provides a flexible schedule that allows students to earn their undergraduate degrees while maintaining a work-life balance. This Florida Department of Education approved teacher preparation program prepares future teachers, utilizing research-based instructional practices, to positively impact diverse populations of K-6 student learners.
Recognized
Accomplishments
School districts recognize the time and effort teachers spend in graduate school, and want these individuals to stay in the district to help direct future growth of a school. Master's degree holders are the best chance schools have to enact positive curriculum-wide changes and improve student outcomes. As an added benefit of earning a master's degree, you gain a bigger voice in the national conversation on education. As educators further develop their understanding of teaching techniques, classroom management strategies, and professional resources, they become more valuable members of the educational community.
Admission Requirements
An earned baccalaureate degree from a regionally accredited institution of higher education as verified by an official transcript from the conferring institution
Cumulative GPA of 3.0 overall or a composite score of 297 on the GRE or 393 on the MAT tests
Baccalaureate degree from a regionally accredited institution
Teacher Certification*
Current Résumé
A personal statement of your expectations of a graduate program (your personal and professional goals)
*Applicant must hold a Florida Professional Educator Certificate.
Course Delivery
Online
Coursework is delivered 100% online.
Curriculum
EDU 6910
Transformational Teaching and Learning
Four hours. This course will focus on the study of the societal structure and problems affecting education; the effects on education from philosophical, psychological, cultural and societal differences and changes; and the effects of political and economical changes on education. Emphasis is on transformational teaching and learning theory, principles, methods, and child and adolescent development including theories and principles of learning.
EDU 6920
Transformational Learning Environments
Two hours. The goal of this course is to engage educators in the development of advanced instructional strategies to create transformational learning environments for teaching all students including those with limited English proficiency. The course will also address instruction in the English language and the development of the student's mastery of the four language skills of listening, speaking, reading, and writing. Advanced classroom management skills will focus on creating safe learning environments in which effective transformational teaching and learning can take place by promoting a physically, emotionally, socially and academically secure climate for all students.
EDU 6930
Transformational Teaching and Learning through Research
Four hours. This course is an introduction to action research and the literature on transformational teaching, learning theory, principles, and methods with an emphasis on interpreting and evaluating the review of the literature. Action research design and methodology will be studied. Transformational teaching and learning research interests and goals will be identified and developed.
EDU 6940
Transformational Approaches to Curriculum and Instruction
Four hours. This course will include educational assessment practices that include analysis, application of data from statewide standardized assessments and other multiple sources to improve instruction and learning. Students will plan for, integrate, and assess transformational teaching and learning principles in the curriculum including multisensory approaches. Students will design an action research plan based on transformational teaching and learning theory, methods, and core principles.
EDU 6950
Transformational Teaching and Learning with Diverse Populations and Special Education
Four hours. This course will focus on students' acquisition and mastery of key course concepts, enhancing students' strategies and skills for learning and discovery, and promoting positive learning-related attitudes, values, and beliefs in all students leading to the social, emotional, and cognitive well-being of a healthy child. Effective transformational teaching and instructional techniques, strategies, and materials to meet the needs of diverse learners, including students with disabilities will be evaluated.
EDU 6960
Assessing Transformational Teaching and Learning
Four hours. This course will focus on assessing student learning outcomes as a result of student participation in a transformational teaching and learning curriculum, including the examination of current and new approaches to the evaluation of curriculum. Lines of inquiry may include researching the extent to which instructors accomplish transformational objectives or implement transformational teaching methods, and the extent to which students achieve transformational teaching goals.
EDU 6970
Transformational Instructional Leadership
Four hours. This course will explore the intersection of the principles of transformational leadership and transformational teaching and learning and the impact for maximizing students' potential for academic success and enhancement of students' attitudes, values, beliefs, and skills.
EDU 6980
Advanced Research in Transformational Teaching and Learning
Four hours. Prerequisite: EDU 6930. This course engages students in inquiry processes related to their own transformational teaching and learning practices, culminating in a transformational teaching and learning action research study.
External Scholarships
Minority Teacher Education Scholarship
Up to $4,000
Florida Fund for Minority Teachers offers an annual scholarship to approved Minority Teacher Education Scholars who are enrolled as upper-division undergraduate or graduate students in a teacher education program.
Learn More
Program Costs
2023-2024
| | |
| --- | --- |
| Base Required Fees | Cost |
| Tuition Per Credit Hour | $475 |
| Technology fee per semester is based on credit hours enrolled | $25 to $100 |
$250 Non-Refundable Enrollment Deposit (Upon acceptance and applied toward your first semester tuition balance)
Can this program be completed 100% online?
This program is offered 100% online.
How many classes is considered full time?
A student is considered full time when taking a minimum of 8 credit hours at the graduate level.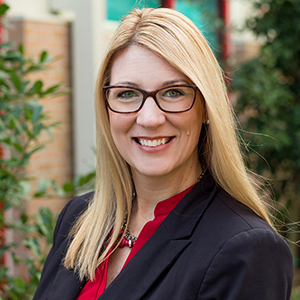 Brooke Veal, MATL
Director of Field Studies
Evening Education Programs
Curry Building - 106
863.680.5004
863.680.4102
Kenley VanValkenburg
Admission Counselor and Advisor
863.680.4914
863.225.8405