Become a Qualified Physical Therapist in Just Two and a Half Years
Earn your doctorate and launch your career as a physical therapist in one of the nation's top-rated, fastest-growing professions. Florida Southern's Doctor of Physical Therapy (DPT) program will equip you with the skill set needed to provide patient-centered, evidence-based care to members of your community.
You'll apply theory to practice with dynamic engaged learning experiences that combine traditional instruction with lab work, clinical practicums, and community learning. Enjoy small class sizes taught by trained practitioners and educators in FSC's state-of-the-art classroom and lab facilities.
36 weeks of full-time practicums
108 semester credit hours
Final Application Deadline is
April 1, 2024.
CAPTE Statement
The Doctor of Physical Therapy Program at the Florida Southern College is accredited by the Commission on Accreditation in Physical Therapy Education (CAPTE), 3030 Potomac Ave. Suite 100, Alexandria, Virginia 22305-3085; telephone: 703.706.3245; email: accreditation@apta.org; website: http://www.capteonline.org. If needing to contact the program/institution directly, please call Dr. Nancy Nuzzo at 863.680.5126 or email nnuzzo@flsouthern.edu.
Small Classes
Our Doctor of Physical Therapy classes are all face-to-face, with 36 students in each cohort. The ratio of 4 students per faculty member provides the benefit of hands-on learning and individualized attention from your professors.
Accelerated Program - 7 Semesters in 2.5 Years
Earn your doctorate in physical therapy in just two and a half years. Get a head start in taking your licensure exams and applying for jobs in your field.
Immersive Learning in the Community
Faculty lead students through engaged learning community experiences, working with clients across the lifespan prior to clinical practicums.
State of the Art Facilities
Learn in Florida Southern's state-of-the-art, brand-new classrooms and laboratories, featuring the most up-to-date physical therapy technology and equipment.
Extensive NPTE Board Exam Preparation
Preparation for the National Physical Therapy Board Exam is built into the program's curriculum. Once it's time to sit your exam, you'll have the knowledge and confidence to pass your exam and get started on your professional endeavors.
Collaborative Clinic Work
The physical therapy doctoral program features the "Integrated Professional and Community Education" course series. These courses give you the opportunity to work alongside faculty who serve the needs of our local community through pro bono clinics and outreach.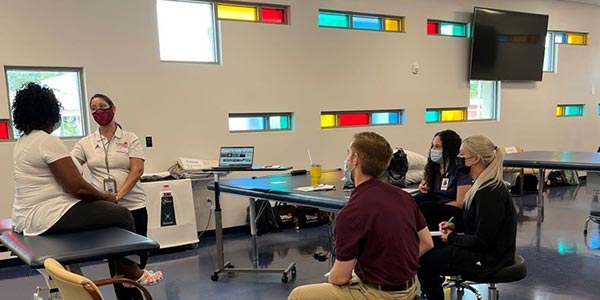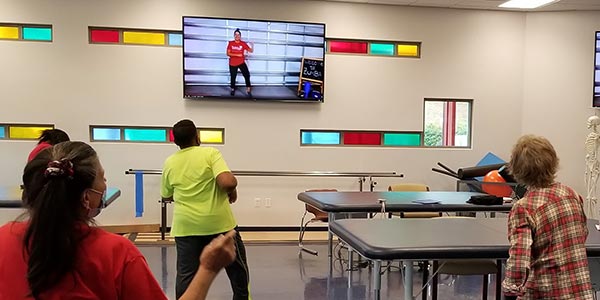 State of the Art Facilities
Take a look at the brand-new, multimillion-dollar facilities in which you will be learning. Florida Southern's Academic Center for Physical Therapy features the most up-to-date physical therapy technology and equipment.
What is the timeline to know if I'm accepted into the program?
We will have multiple interview dates with our first interview being in January and our final interview session being in the late Spring semester. Initial offers will be made in late spring and we will continue to make offers until the class size is filled. This will vary per year but is typically in March and May.
Are there any additional costs associated with the DPT program?
Cost for Tuition for the 28-month program*: $105,300 (actual tuition paid at the beginning of each semester based on $975 per credit hour.)
Books and Supplies: $4,500
Room: $28,000 (based on $1,000/month for 28 months)
Board: $11,200 (based on $400/month)
Transportation**: $5,000
Misc/Personal: $3,150
Background Check for Clinical Sites***: $250
Estimated Total Cost of the Program: $157,400
*Tuition paid at the beginning of each year.
**Estimated transportation costs may vary for student clinical education practicum based on the clinical site location.
***Estimated according to clinical site requirement.
What sets your program apart from other DPT programs?
One of the innovative parts of our curriculum is the Integrated Professional and Community Education (IPCE). The purpose of the IPCE course series is to provide students the opportunity to apply the knowledge and skills learned during didactic coursework while meeting essential community needs.
On a weekly basis, all of our students will provide volunteer services at one of four community organizations the program partners with. This is a unique opportunity that exposes the students to work with patients/clients across the life span within the environment in which they live, work, and age, and it better prepares them to deliver physical therapy services that meet the needs of an increasingly diverse and evolving society.
Do you have any out of state clinical opportunities?
Yes, we have clinical agreements with many states throughout the United States. Additionally, if you have a specific area or location that you would like for your clinical practicum, we are very open to facilitating a new agreement that would be a good fit for the program and the student. Please feel free to discuss this more with our Director of Clinical Education, Dr. Elizabeth Kuba (863-680-4952 or FSCDPTClinicalEd@flsouthern.edu).
How many people apply each year?
While each admission cycle varies, we typically have a range of 400 to 800 applicants apply to our program.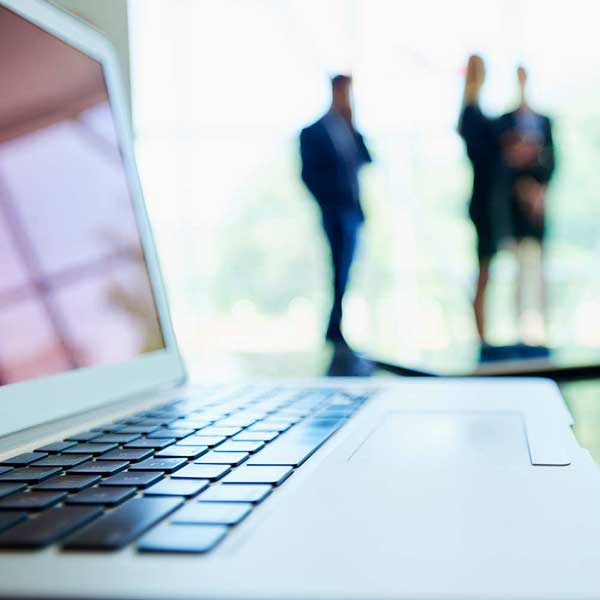 Adult & Grad Admissions
Online Info Session for DPT
Adult and Graduate
Dec 5 4:00 PM
An online webinar for prospective doctoral students to learn more about Florida Southern College's School of Physical Therapy. This event is designed to present on overview of our DPT program, provide an opportunity to connect with faculty and hear testimonials from current students in the Doctor of Physical Therapy program.
Location: Online