Elizabeth Kuba, PT, DPT
Director of Clinical Education and Community Engagement
Assistant Professor of Physical Therapy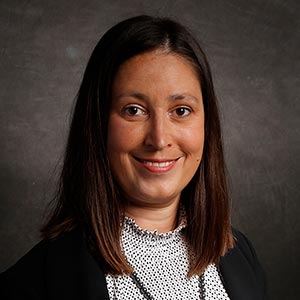 I strive to build connections for the students to the material so that it becomes part of their knowledge foundation and can foster clinical reasoning and growth as they transition from student to practitioner.
Campisi Center for Physical Therapy - 216
863.680.4952
Biography
I spent almost 20 years in clinical practice in multiple areas from school-based pediatrics to orthopedics, aquatic therapy, home health and most recently in neuro-vestibular practice. I joined the Florida Southern College faculty in April 2021 and am enjoying facilitating student placement on clinical practicums and assisting in multiple core academic courses.
Education
Bachelor's in Clinical Science from Ithaca College
Masters in Physical Therapy from Ithaca College
Doctorate in Physical Therapy from University of St. Augustine
Interests
Camping and Hiking