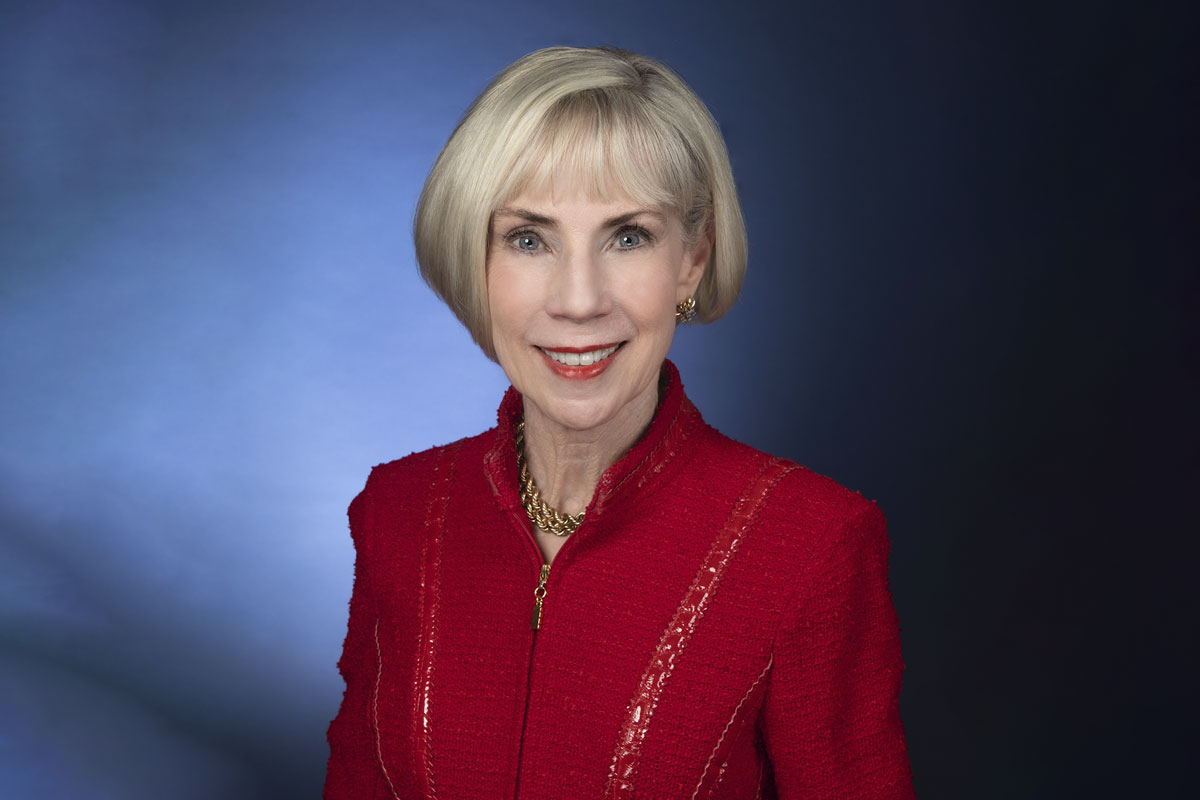 President Anne B. Kerr Recognized Among Florida's Most Influential Executives in Florida Trend's Florida 500
Nov 14, 2023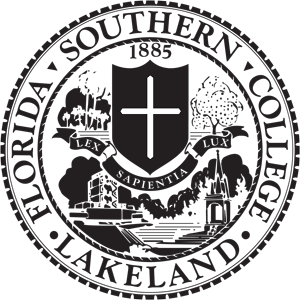 Florida Southern College proudly announces that President Dr. Anne B. Kerr has been recognized in the 2023 edition of Florida Trend's Florida 500 Florida's Most Influential Business Leaders, a prestigious list highlighting the 500 most influential executives across various economic sectors throughout the state.
This marks President Kerr's fourth inclusion, underscoring her sustained impact on higher education in Florida. The annual publication by Florida Trend involves an exhaustive year-long research initiative to identify leaders who have demonstrated exceptional dedication to their professions, personal interests, and philanthropic endeavors.
Dr. Kerr expressed her gratitude, saying, "It is a tremendous honor to be included alongside such exceptional leaders. Florida Southern's reputation as a premier institution for engaged learning continues to attract students and capture national attention. The continuous recognition is only possible through the work of our world-class faculty and dedicated staff. Together, we are preparing our extraordinary students to make a consequential impact in the world, and I am privileged to be a part of this impressive journey and trajectory."
Kerr, also recently named to Tampa Bay's Power 100 list, has led the institution to unprecedented achievements. Under her innovative leadership, FSC has seen remarkable growth and gained national recognition. Florida Southern is ranked among the best in the nation by U.S. News & World Report, The Princeton Review, Colleges of Distinction, Poets&Quants, Forbes, the Wall Street Journal, the Fiske Guide to Colleges, and others. Her emphasis on experiential learning and creating an engaged campus experience is reflected in the introduction of 19 new undergraduate majors across FSC's arts, sciences, education, business, and nursing programs; a focus on career services; and partnerships with organizations ranging from the Polk Museum of Art to The Washington Center, which have expanded student opportunities for research and hands-on learning. This has resulted in a remarkable 98 percent student placement rate post-graduation.
"One of Florida's greatest strengths is the depth of talent in its business community, and we believe these individuals stand out for the difference they make far beyond their organizations and hometowns," says Florida Trend Executive Editor Vickie Chachere.
Additionally, during Dr. Kerr's tenure, the College's impact on the Florida economy has risen to more than $388 million in gross domestic product, over $237 million in labor income, more than and $612 billion in overall sales, while providing over 4,500 jobs. With new graduate degree programs, such as master's degrees in accounting, education, and nursing, in addition to new doctoral programs in education, physical therapy, and nursing practice, Florida Southern is further helping to meet the state and nationwide need for innovative and experienced professionals, who are making a positive and consequential impact in their fields.
Dr. Robert L. Fryer, Jr. '70, chairman of Florida Southern College's Board of Trustees, congratulated Dr. Kerr. "Florida Southern College has blossomed under her determined guidance and inspiring leadership. The Board of Trustees and the thousands of students who have launched successful careers because of her dedication to shaping a genuinely dynamic educational experience appreciate the many achievements of her service to FSC. We are privileged to have her at the helm."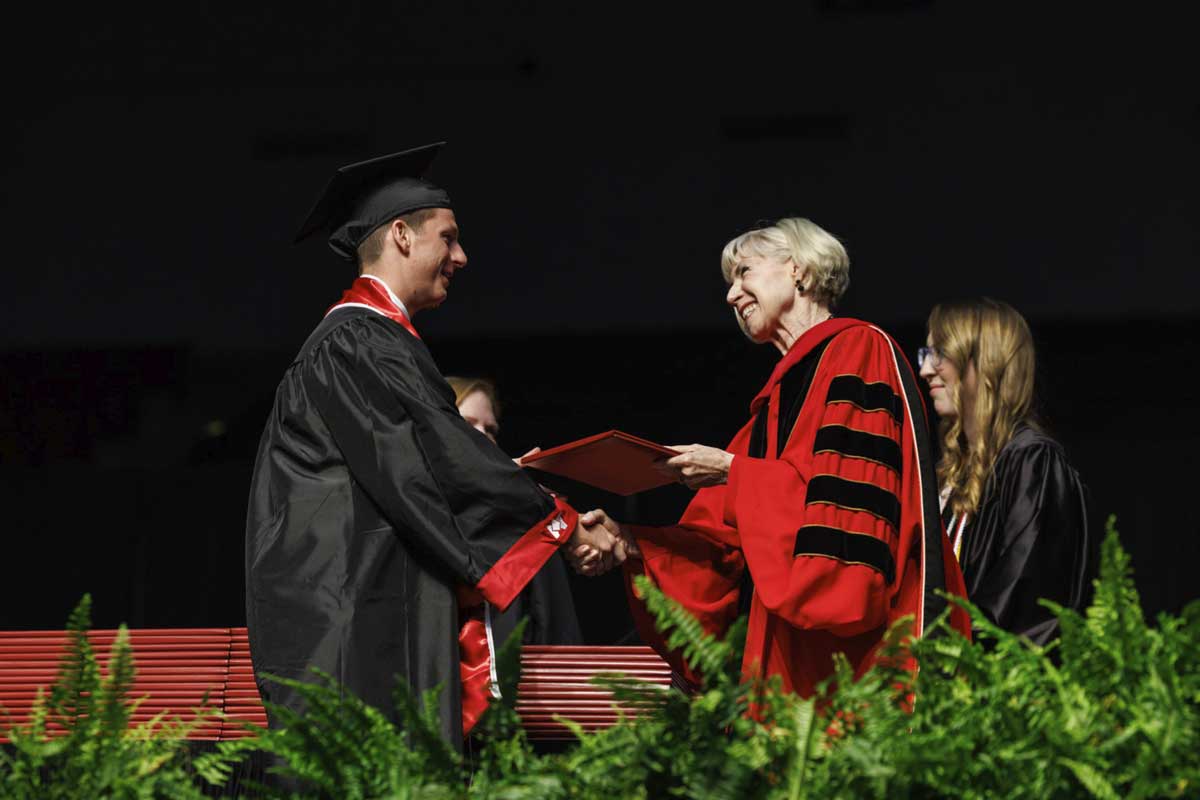 Florida Southern College President Dr. Anne B. Kerr proudly congratulates graduates at the College's 139th Commencement. For the fourth year in a row, Kerr was selected to the prominent Florida 500 list, which recognizes the most influential business leaders across the state.