The Department of Music Invites All Florida Southern Students to Participate in Our Ensembles.
The FSC Music Department offers a wide variety of opportunities for students to participate in music making, an enriching experience that complements your education, no matter what your major area of study may be. Our ensembles include bands, orchestras, and choirs for musicians at every level of ability, as well as a number of smaller chamber groups for singers and instrumentalists. Whether you are an experienced performer or a hobbyist, we have a group for you.
Festival of Fine Arts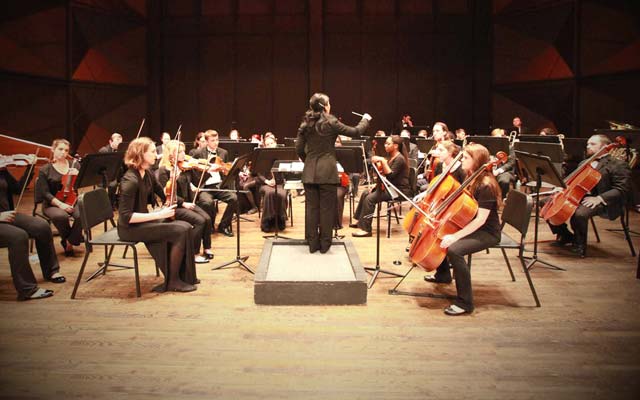 As a member of our one of our ensembles you will learn from our accomplished faculty and world-class artists. For more than 50 years, the Festival of Fine Arts has allowed students to perform alongside André Watts, Sylvia McNair, Nat Adderley, Bobby McFerrin, Marvin Stamm, Carol Channing, and Beverly Wolff.
How to Join
Simply register for the ensemble you wish to join. Auditions are held during the first week of rehearsals for the sake of placement. Based on the audition, you may even be recommended for an ensemble scholarship.
Bands
If you enjoyed playing in band during high school or church and want to continue playing, don't be shy about signing up! We even have some instruments available for check-out.
Symphony Band
Symphony Band is a large group of wind and percussion instrumentalists that perform standard concert band literature. This is an ensemble for everyone.
MUS 1111-4111 (1)
Dr. J. Jossim, director
Rehearsals:
M, 1:30 – 3:05 PM
T, TH, 1:45 – 3:30 PM
Jazz Ensemble
Jazz Ensemble performs music written for contemporary Big Band as well as the compositions and arrangements of Count Basie, Duke Ellington and other jazz greats. The jazz ensemble is in frequent demand for performances on campus, in the community and at jazz festivals. Past guests include Bill Watrous, Ernie Watts, Jimmy Cobb, Vincent Herring, Nat Adderley, and others. All interested students should attend the first scheduled class meeting.
MUS 1113-4113 (1)
Dr. Jeff Benatar, Director
Rehearsals:
W, F, 1:20 – 3:05 PM
Questions About Band? Contact
Choral
The choral area is one of the most visible and vibrant parts of the exceptional music program at FSC. The size and popularity of the choral program reflects the outstanding character and ability of the student body and exhibits the highest level of music making.
If you have a musical background (church choir, middle school or high school choir, or instrumental experience) or want to learn to sing, then there is a place for you in one of FSC's choirs. You will meet people from virtually every major academic discipline, continue your vocal development, enhance your musicianship skills, and build lasting friendships and memories.
Chamber Singers
Chamber Singers is the premiere touring ensemble for Florida Southern. A mixed ensemble comprised of 25-30 members, students in this auditioned group are chosen for their vocal and sight-reading abilities. The ensemble specializes in chamber music ranging from the Renaissance to the present, and performs on campus, as well as within the community.
MUS 1101-4401, (1)
Rehearsals:
M, W, F, 1:20 – 2:30 PM
T, 1:45 – 3:00 PM
Concert Choir
The Concert Choir is a mixed ensemble open to anyone on campus with no audition required. The group performs repertoire from the classical period to the present, focusing on larger, extended works. Each semester the Concert Choir performs in the beautiful Branscomb Auditorium with the orchestra.
MUS 1109 - 4409 (1)
Rehearsals:
T, Th, 1:45 – 3:00 PM
Questions About Choral Ensembles? Contact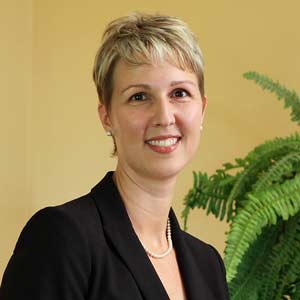 Mary Elisabeth Gibbs, Ph.D., D.M.A.
Associate Professor of Music
Director of Choral Activities
Music Addition Building - 113
863.680.4232
863.680.4395
Symphony Orchestra
Founded in 1995, the Florida Southern College Symphony Orchestra has established itself as a premier musical ensemble. The Orchestra prides itself in the diversity of its repertoire which includes works by such composers as Glass, Shostakovich, Mahler, Beethoven, Crumb, Copland, Mozart, and Biber, to name just a few.
The FSC Symphony has performed many world and Florida premiers and provides the orchestra for the Florida Southern College Opera Theatre.
Membership is open to all FSC students.
MUS 1121 - 4421 (1)
Rehearsals:
M, W, F, 3:15 – 5:00 PM
Small Ensembles
Additional performance opportunities are available through numerous small ensembles: Flute Choir, Clarinet Choir, Saxophone Choir, Horn Choir, Trumpet Choir, Trombone Choir, Tuba Choir, Percussion Ensemble, Woodwind Quintet, Brass Quintet, String Quartet, Piano Trio, String Trio and Steel Drums. If you are interested in participating in any of these, please contact the music office at 863.680.4229.