Equal Opportunity, Diversity and Inclusion
Commitment to Non-Discrimination
Florida Southern College is committed to administer all educational and employment activities in compliance with Title VI and Title VII of the Civil Rights Act of 1964, Title IX of the Educational Act of 1972, Section 504 of the Rehabilitation Act of 1973, the Age Discrimination Act of 1975, and the Florida Civil Rights Act of 1992, and thereby does not discriminate based on race, creed, color, national origin, gender, gender identity, sex, sexual orientation, marital status, pregnancy, religion, age, disability, political opinions or affiliations, genetic information, veteran or military status as protected under the Vietnam Era Veterans' Readjustment Assistance Act, and any other protected category under applicable local, state, or federal law. This policy applies to Florida Southern College faculty, employees, students, visitors, applicants, and contractors in a manner consistent with applicable federal and state laws, regulations, ordinances, orders and rules, and College policies, procedures, and processes. The College ascribes to equal opportunity practices and admits all of its students to the rights, privileges, programs, and activities generally accorded or available to students and employees at the College.
Florida Southern College Diversity, Equity, and Inclusion Council
Florida Southern College has commissioned a task force to recommend actions that the FSC community can pursue to be positive voices for justice, inclusion, and peace.
In a Safety or Emergency Situation
If you have experienced physical invasion or harm and/or believe you or others in the Florida Southern College community are at risk for harm, we advise you to dial "911" to receive necessary medical attention and to notify local law enforcement that a crime may have been committed. This would include non-sexual events as well as sexual discriminator events such as sexual misconduct, sexual violence, domestic violence, dating violence, and stalking. You may wish to contact (or go to) Florida Southern College's Safety and Security Office, 863.688.0103 863.688.0103. The Safety and Security Office is on the corner of Ingram Avenue and Duke Place.
Student Conduct Officer
The Office of Student Life has a designated Student Conduct Officer who manages investigations of discrimination and/or harassment complaints against a student, a visitor of a student, or a third party acting against a student.
Director of Human Resources and Title IX Officer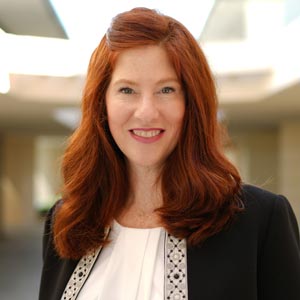 Katherine Pawlak, MBA/HRM, PHR
Assistant Vice President of Operations
Director of Human Resources
Title IX Officer
863.680.3964
After-Hours/Holiday Title IX Contact
Title IX complaints that need to be submitted after business hours or during holidays should be directed to Florida Southern's Office of Safety and Security Office, 863.680.4305.
For more information about Florida Southern College's Policy on Sexual Misconduct and Sexual Harassment, including a complete description of prohibited discriminatory acts, grievance and accountability procedures. For additional resources, please review our policies at the bottom of the page.
NCAA Compliance Officer
If a violation of NCAA Title IX compliance is suspected, please contact: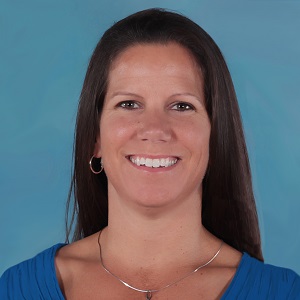 Jill Stephens
Assistant Athletic Director
Senior Women Administrator
863.680.4474
ADA and FERPA Compliance Officer
Inquiries involving persons with disabilities, or inquiries concerning the handling of student education records or other confidential information, please contact:
Additional Policies and Information