Office of Community Living
You don't just check into a room. You become a part of a community.
As a residential college, Florida Southern provides a wide array of services to all students living on campus, including Spectrum cable and high-speed internet WiFi connection in every room, two ethernet ports, microwave and mini-fridge combos in each room, and no cost laundry room, computer labs, facilities maintenance, mail services and dining — all which make living on campus a great option!
Housing is offered year round, although on a limited basis in designated areas between the academic semesters.
Living on campus is an important part of your college experience, giving you the opportunity to meet new people, experience new ideas and develop important study habits and social skills.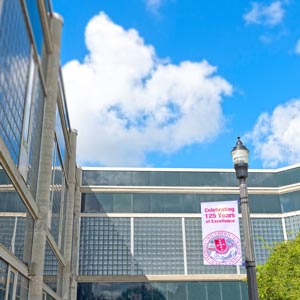 Office of Community Living
863.680.4206
863.680.4195