Office of Dining Services
Food, Fun, and Refreshments
FSC's Guest Services is dedicated to providing the best quality dining and hospitality services to our campus visitors, staff, and students.
Your busy life requires many locations, many different foods, and many different services. We offer eight dining options on campus along with catering services. These options include a variety of food and service offerings from nutritious meals in the main dining hall to a quick burger on your way to class at the campus grill.
Our basic philosophy is that the College's food service program is focused on you, the student, and your needs and desires. We are here not only to offer good food and friendly service, but to meet your special requirements for such things as vegetarian meals or special diets.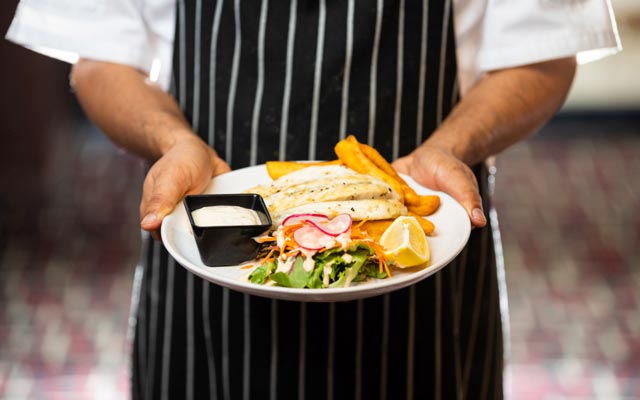 Wynee's Bistro
Wynee's is the main dining hall on-campus and it offers the widest variety of food options. The menu is ever-changing so there's always something new to try. There is a sushi station, a salad bar, pizza, and pasta that you can choose from every night, plus stations that rotate their food offerings. Sometimes, the cafeteria will feature popular restaurants like Moe's and Chick-Fil-a. The staff serve three meals a day and give you plenty of food for your snake bites.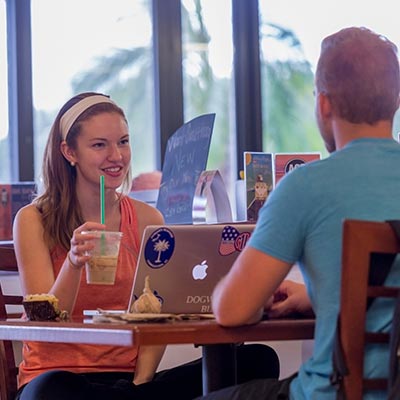 Tutu's Cyber Cafe
The best place to find a good cup of coffee on campus would be Tutu's Cyber Cafe, FSC's most popular study spot. You can find students studying at all hours of the day, usually accompanied by a cup of Starbucks coffee. Tutu's is also known for their delicious breakfast sandwiches. The staff can make your sandwich on a croissant or bagel and your choice of bacon, sausage, or meatless. It's a great stop for midnight snacks and early morning study sessions!
View Menu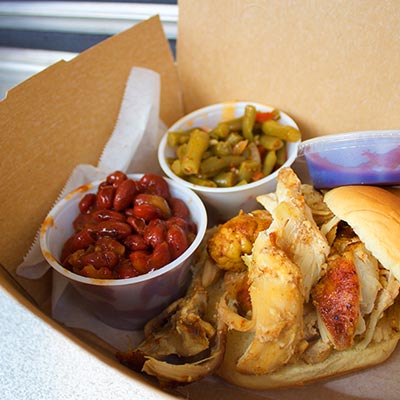 Happy Place
Happy Place offers some of the tastiest food on campus. The menu highlights the BBQ flavors we love in the south, featuring pulled pork and smoked chicken. There are plenty of food options, but a favorite among students is the loaded french fries. Topped with your choice of meat, cheese, and bacon, these waffle fries are bursting with flavor. No matter what you get, the portion sizes are huge and filling.
View Menu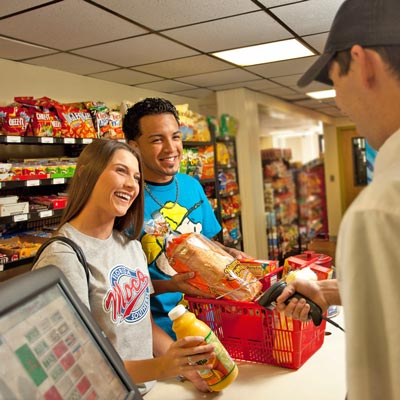 Moc Mart
When a quick snack or drink is what you're looking for, head over to the Moc Mart! Located right next to the College Terrace, the Moc Mart has everything you could need from a convenience store and more. From energy drinks to frozen meals, to candy and cookies, the Moc Mart is your one-stop shop for all your snacking needs!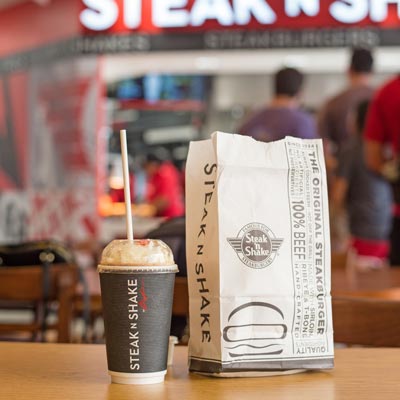 Steak 'n Shake
Don't miss out on our newest dining option on campus, Steak 'n Shake! This long awaited addition to our campus food options is finally here and we couldn't be more excited. The menu features their world famous steak burgers, sandwiches, chicken fingers, and, of course, thick delicious milkshakes. The prices are just as low as other locations, so you won't be stretching your snake bites!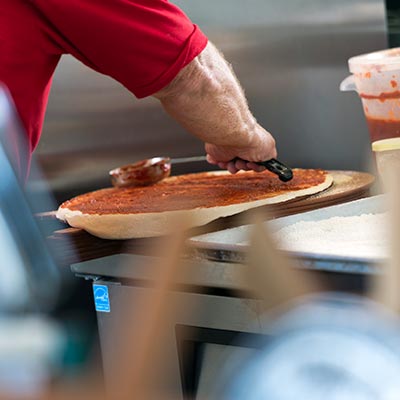 Buckstop
Who doesn't love a good slice of pizza? BuckStop is the perfect place to grab a quick slice before class or sit and enjoy a whole pie with your friends. Seating is outdoors, so it's a nice, breezy spot to dine. The stand offers several types of pizza from your standard cheese to meat lovers and veggie. If pizza isn't what you're in the mood for, other food options are also offered such burgers and sandwiches.
View Menu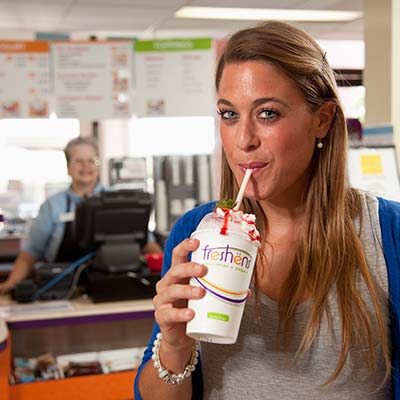 College Terrace
Located right across from the bookstore, this popular dining spot is always bustling with students. Healthy Blend Deli has lots of great food items but students especially love the three different kinds of flatbreads: Chipotle Chicken, Chicken Florentine, and vegan. They also serve deli sandwiches, quesadillas, and salads. While you wait for your food to be prepared, Freshens is ready to make you a smoothie! With lots of fruit-filled concoctions, there's something at Freshens for everyone.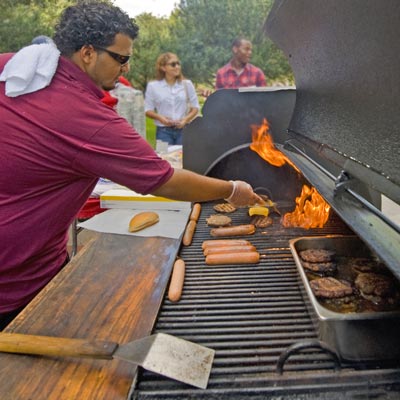 Grillmaster
At FSC, we're known for our beautiful campus. When you eat at GrillMaster, you can enjoy your meal with a perfect view of the gorgeous waterdome. The small stand serves burgers, sandwiches, and plenty of vegetarian food options. Plus, it's located right at the entrance to Tutu's so you can enjoy your meal with a cup of coffee. GrillMaster is a quick, convenient place to grab a quick bite before class.
View Menu
WYNEE'S BISTRO
Wynee's Bistro is the main dining hall on campus. Use your meal plan at Wynee's Bistro for an affordable variety of nutritious cuisine options including a salad bar with over 40 items, Wrap 'N Roll serving fresh sandwiches and salads, sushi, Portobello serving pizza and fresh pasta, and Wright At Home serving a daily rotation of home cooked favorites.
WYNEE'S HOURS
Monday through Friday
7:00 AM to 2:00 PM
4:30 PM to 8:00 PM
Saturday
8:00 AM to 1:30 PM
4:30 PM to 8:00 PM
Sunday
8:00 AM to 1:30 PM
4:30 PM to 8:00 PM
IN A HURRY?
We also have several vending machines across campus, offering a variety of snack and beverage options. Cold beverages are also available for purchase in the bookstore.
If you are just looking to quench your thirst between classes, there are a number of water bottle filling stations across the campus.
DIETARY RESTRICTIONS?
If you have dietary restriction for health, ethical, or religious reasons, Florida Southern offers a variety of alternatives to help meet your needs.
MOC MART
Moc Mart provides a wide variety of grab 'n go convenience items just for you. We stock everything from drinks, chips, and nuts to candy bars and energy bars. The MocMart is located beneath Wynee's Bistro, next door to the Terrace Cafe. Please note that backpacks are not allowed in the Moc Mart.
MOC MART HOURS
Monday through Friday
7:00 AM to 11:00 PM
Saturday
9:00 AM to 11:00 PM
Sunday
9:00 AM to 11:00 PM