Corporate Partnership Programs
The Florida Southern corporate partnership programs give you an opportunity to really stand out from the crowd in our community.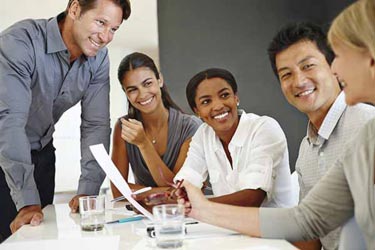 Graduate and Doctoral Degrees
Encourage your managers to get their MBA or other graduate degrees through part-time, full-time or online programs.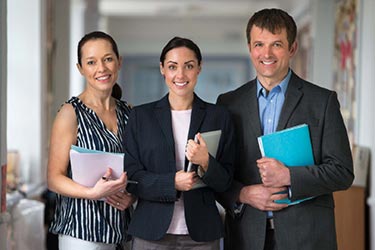 Recruitment
Partner with the Office of Career Services to find students to fill part-time, full-time, internship positions, and brand your organization on campus.
Career Services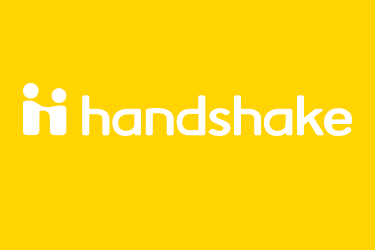 Handshake
Sync job openings with our student population through the Handshake Platform.
Join Handshake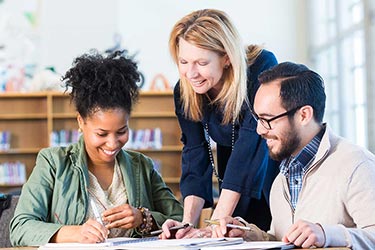 Case Studies
Partner with faculty to work on a research project. Work with a team of undergraduate or graduate student consultants to develop and implement solutions for business and/or technology problems.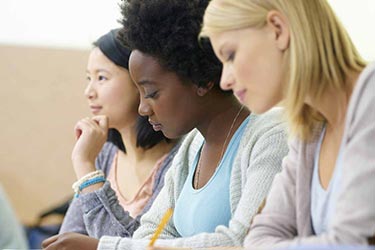 Mentoring
Pair your employees with undergraduate or graduate students who have similar career and professional goals.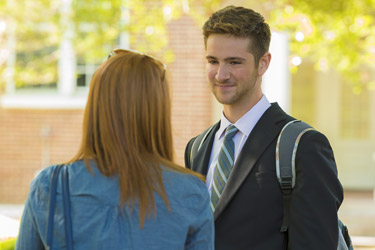 Event Participation
Join other employers for panel and round table discussions on a variety of career related topics.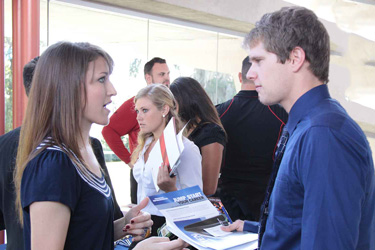 Expo and Networking
Increase your presence on campus by attending our expos, networking nights, tabling, or being a guest speaker in a class.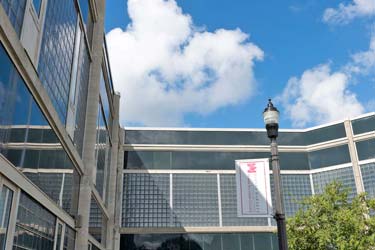 Onsite Visits
Schedule a time for FSC undergraduate students to visit your company and gain a sense of what it would be like to be a part of your organization.