Move your Accounting Career
into the Fast Lane
The Master of Accountancy program at Florida Southern College is a 30 credit hour program that builds upon the technical accounting foundation obtained from a BA in Accounting. The MAcc prepares students for a professional career in accounting, while also fulfilling the eligibility requirements to sit for the Uniform Certified Public Accountant (CPA) Exam. FSC's MAcc program is a hybrid program, as courses are offered in both an online and in-person format.
AACSB Accredited
Accreditation by AACSB is the mark of excellence in business education earned by fewer than five percent of business schools worldwide.
Hybrid Format: On-Campus and Online Model
Students get the benefit of a flexible schedule that can be tailored to their individual lifestyle: Of the total 30-hours of coursework, 14 hours are offered in a convenient online format while 16 hours are offered in a hybrid, low-residency format. The hybrid model consists of in-person classes every other Saturday, with the rest of the work online (7 Saturday classes during each of the Fall and Spring semesters)
Gain Marketable Skills
The MAcc program is designed to build strong analytical reasoning and problem solving skills and to enhance effective communication with dynamic course content and an emphasis on real-world applications.
Research
Students select a faculty mentor and conduct consequential research related to a relevant and timely accounting topic of their choosing. This experience builds a strong foundation in technical writing and communication skills.
Professional Certification Prep
The MAcc program provides everything you need to sit for the Uniform CPA Examination in Florida and most other states. Additionally, CPA Exam Reviews can be taken as a part of the elective courses in the MAcc program.
Expert Faculty
Multiple faculty members have been recognized as FICPA Outstanding Educators. Faculty have extensive experience and engage in practical research resulting in publications in a variety of journals. Professionals provide additional perspectives through classroom presentations. Our low student to faculty ratio allows for increased personal interactions and direct mentorship.
Connected
The program affords various opportunities to network with professionals in the marketplace through our annual Accounting-only "Moc" Interviews and Career Fair, and other engaging networking events throughout the year. The program is supported by the Institute of Accounting Excellence board.
Learn More
Featured Faculty
William Quilliam
My teaching philosophy centers on the fact that I teach students how to learn. Specific facts will change during their careers, so I prepare them for a lifetime of continual learning. My classes at Florida Southern feature a lively atmosphere of discussion and engaged learning. I also foster student interaction with the accounting profession through my involvement with professional organizations such as the Florida Institute of Certified Public Accountants.
Designed for Working Professionals
The hybrid, low-residency structure of the program allows working professionals the flexibility to upskill and complete the program in 16-24 months, leading to more opportunities for career advancement.
Admission Requirements
Official undergraduate transcripts of all academic work with a minimum 3.0 grade point average (GPA) on a 4.0 scale*
Current Résumé
Personal Statement of Professional Goals
Recommendation Form or Letter of Reference
Additional International Requirements
Official Translated Transcripts With Course By Course Evaluation**
Bank Letter Verifying Funds of Sponsor***
Valid Passport
Official TOEFL/IELTS Score****
**
SpanTran
(discount available),
Academic Evaluation Services, Inc.
,
Josef Silny
, or
World Education Services
or another similar approved transcript evaluation agency.
*** A bank letter is a written statement on bank letterhead and signed by a bank official.
**** Must have completed an English language training program or at least one year at an English speaking institution to waive the TOEFL/IELTS testing requirement.
---
Additional Admission Requirements for Accounting
Completion of the following undergraduate courses (or approved equivalents) are required for admission into the MAcc program:
ACC 2111 Foundations of Financial Accounting
ACC 2112 Foundations of Managerial Accounting
ACC 3111 Financial Accounting I
ACC 3112 Financial Accounting II
ACC 3211 Cost Accounting
ACC 4411 Federal Taxation
ACC 4511 Auditing
BUS 2217 Principles of Management
BUS 3160 Marketing Principles
BUS 3311 Legal Environment of Business
BUS 3453 Managerial Finance
BUS 4999 Seminar in Strategic Management of the Business Enterprise
ECO 2010 Essentials of Economics
Course Delivery
Hybrid
Offered in a convenient hybrid of traditional and online coursework, with students meeting in a classroom on campus two Saturdays per month and the remaining assignments completed in a convenient online format.
Curriculum
Required Courses - 20 hours
| Course Number | Course Name |
| --- | --- |
| ACC 6120 | Corporate Taxation |
| ACC 6140 | Taxation of Partnerships and Estates |
| ACC 6200 | Auditing with Accounting Information Systems |
| ACC 6300 | Advanced Financial Accounting & Reporting |
| ACC 6400 | Advanced Managerial Accounting |
| ACC 6989 | Accounting Research |
| ACC 6999 | Accounting Capstone Project |
| Total Core | 20 |
Elective Courses - 10 hours
| Course Number | Course Name |
| --- | --- |
| ACC 6220 | Governmental Accounting |
| ACC/BUS 6420 | Data Analytics |
| ACC 6500 | CPA Review Course* |
| ACC 6620 | Ethics in Accounting |
| ACC 6640 | Fraud Examination |
| ACC 6960 | Internship |
| BUS 6350 | Business Law for Accountants |
| Total Electives | 10 |
MAcc Program Total - 30 hours
*Please note that the Florida State Board of Accountancy requires a total of 150 hours for CPA licensure, not to include ACC 6500 CPA Review Course.
Program Costs
2023-2024
| | |
| --- | --- |
| Base Required Fees | Cost |
| Tuition Per Credit Hour | $850 |
| Technology fee per semester is based on credit hours enrolled | $25 to $100 |
$250 Non-Refundable Enrollment Deposit (Upon acceptance and applied toward your first semester tuition balance)
Scholarships Available
Graduate Assistantships
A limited number of graduate assistantships are offered. The assistantship program offers tuition discounts in exchange for hours worked.
To be eligible to apply for a Graduate Assistantship position students must have:
Already been accepted into their chosen program
Submitted their GRE or GMAT scores.
Various Amounts
Learn More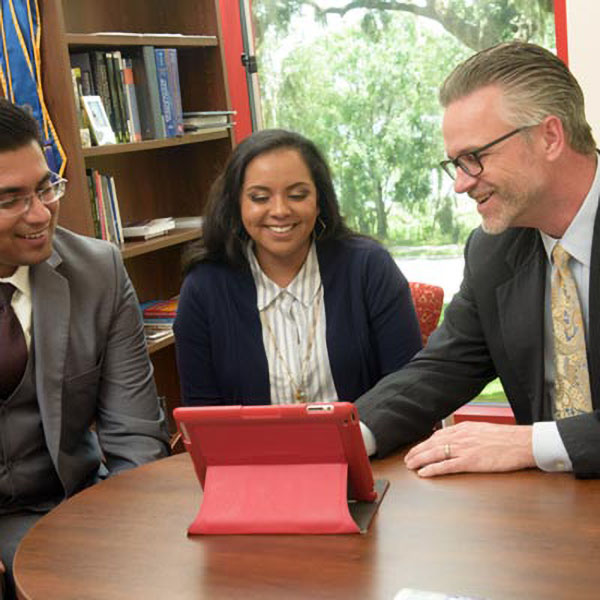 Adult & Grad Admissions
MAcc Virtual Information Session
Dec 12 6:00 PM
An online webinar for prospective graduate students to learn more about the Master of Accountancy program. This event is designed to present an overview of our MAcc program, provide an opportunity to connect with faculty, and hear from your admission counselor.
Location: Online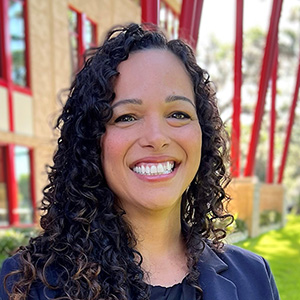 Shani Lizardi
Associate Director of Adult and Graduate Admission
863.680.5022
863.692.7195
William Quilliam, Ph.D.
Accounting Department Chair
Associate Professor of Accounting
MAcc Program Director
Becker Business - 219
863.680.4279
863.680.4355