Roberts Center for Learning and Literacy
Welcome to the Roberts Center for Learning and Literacy
As one of several academic centers at Florida Southern College, the Roberts Center has been established in response to an urgent need for targeted professional development in reading instruction.
Through an annual lecture series and ongoing partnerships with area school systems, the Roberts Center exists to identify and fill the gaps which exist in meeting the pedagogical needs of bright children who are experiencing dyslexia and related learning differences. The Center intends to become a regional clearinghouse for parents and teachers on the broad topic of dyslexia, while concurrently providing direct services to children who struggle with reading-related challenges.
The Roberts Academy Head of School oversees the work and mission of the Roberts Center for Learning and Literacy, assisted by the following members of the Advisory Council:
Drs. Hal and Marjorie Roberts Founders
Dr. Anne Kerr President, Florida Southern College
Mrs. Melissa Anderson
Mrs. Jessica Collins Administrative Assistant to the Dean of Education, Florida Southern College
Dr. Pamela Craven
Mrs. Anna Maria DiCesara
Mrs. Lori Garrard
Dr. Victoria Giordano Dean of Education, Florida Southern College
Dr. Hope Holley
Dr. Brad Hollingshead Provost, Florida Southern College
Mrs. Mandy Hurtt
Dr. Kim Kelley Associate Head of School, Roberts Academy
Mrs. Tiffany Kilpatrick
Mrs. Michelle Lindsey
Mrs. Jennifer Miller
Dr. Lori Rakes
Mrs. Judy Robinson
Mrs. Mandy Sanders
Mrs. Judy Senzamici
Mrs. Amy Smith
Dr. Tracey Tedder
Mrs. Laura Tomlinson
Mrs. Brooke Veal
Mrs. Kristine Willis
We hope you will find information on this site of value as we regularly update it with regard to speakers, local partnerships, and other initiatives designed to help children.
Mission and History
Our Mission
For many children, learning to read is an enjoyable, even thrilling adventure; they put the pieces together without seeming regard to the teaching approach used. For others, the experience can be intimidating and exasperating. And although eager parents and teachers try everything they can to help, their efforts fall short. Addressing the frustration experienced by otherwise bright children who have difficulty with reading and other academic pursuits is one of the main purposes of the Roberts Center for Learning and Literacy.
The complexity of early literacy has inspired a baffling collection of debate and research in recent years. The point on which researchers agree is the importance of early diagnosis and intervention. This provision of early diagnosis and effective interventions is also a driving force behind the Roberts Center. Consequently, the Roberts Center exists to provide Florida Southern College students, area teachers and parents, and other interested community participants, with access to the best research and most effective strategies to help discouraged young students become successful readers and writers.
Our History
In September, 2006, Florida Southern College President Anne Kerr announced the establishment of the Roberts Center for Learning and Literacy, made possible through a gift from long time Lakeland residents, Hal and Marjorie Roberts. In making the announcement, Dr. Kerr said, "The Roberts Center will have a far-reaching, positive impact on the reading and learning skills of our local school children. Florida Southern students will receive specialized instruction in the latest developments in identifying and addressing the learning needs of student populations through both required coursework and a series of annual lectures by nationally renowned educators in the fields of learning and literacy." With those words, the inaugural season of the Roberts Center Distinguished Lecture series began. Carol Kranowitz, author of The Out-of-Sync Child, presented a morning lecture to faculty and students and an evening lecture to area teachers and the general public on October 25, 2006.
The Roberts have three children who have graduated from Florida Southern College. Mrs. Roberts is a member of the Florida Southern College Board of Trustees. The Roberts family has been actively involved in the support of educational excellence for many years.
Between kindergarten and third grade, children learn to read so that for the rest of their lives they can read to learn.
All Kinds of Minds Training Institute
The Roberts Center awarded a scholarship in the amount of $1500 to Mrs. Roberta Arceneaux, senior education major, to attend the All Kinds of Minds training institute at All Saints Academy in Winter Haven, during the summer of 2008.
Roberts Center Reading Clinic
Beginning March, 2009, The Roberts Center began offering fee-based specialized instruction in reading Monday through Thursday evenings.
Learn More
Dream Literacy Project
The Roberts Center in conjunction with a grant from the Verizon Corporation will partner with the Polk County Public Schools in an effort to assist elementary students struggling in reading. Sites for the literacy grand have included Southwest Elementary School and Sleep Hill Elementary School. Third through Fifth grade students will participate in a tutoring program designed to work on skills needed to pass the FCAT, Florida's high stakes test.
Questions? Contact
The Roberts Center for Learning and Literacy provides specialized instruction in the early diagnosis and intervention of learning and literacy challenges.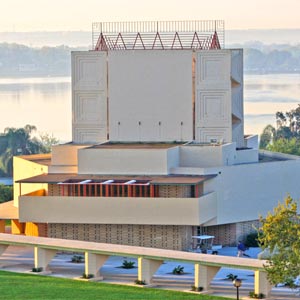 The Roberts Center for Learning and Literacy
863.680.3741
863.680.3971