Roberts Center Resources
The following resources are recommended to parents and professionals who are working with children with dyslexia and other learning differences.
Eide, Brock and Fernette. The Mislabeled Child: How Understanding Your Child's Unique Learning Style Can Open the Door to Success. New York: Hyperion Press, 2006.
A significant step forward toward rethinking our understanding of struggling children. Enables us to customize education and parenting for children whose minds work differently from most. (Levine)
Hymer, Jaydra. Turn Your Child's ADHD Stress into Success! Utah: RARE Interactions, Inc, 2007. An identification of how to minimize the more than 30 physical/chemical contributors to ADHD -without drugs.
Kranowitz, Carol. The Out-of-Sync Child: Recognizing and Coping with Sensory Processing Disorders. New York: Perigee Books, 2006.
A personal sharing of fun, successful techniques which have been utilized with children of all ages who are experiencing difficulties with sensory processing.
Lavoie, Richard. How Difficult Can This Be? (PBS video) 1996.
A dynamic videotaped exercise in which parents, educators, psychologists and children are led through a series of exercises designed to enable participants to 'walk a mile' in the shoes of someone with learning disabilities and other learning differences.
Lavoie, Richard. It's So Much Work to be Your Friend. (PBS video) 2005.
Explores the causes and consequences of the social incompetence experienced so frequently by children with learning disabilities and other learning differences.
Levine, Mel . A Mind at a Time. New York: Simon and Schuster, 2002.
A wide-ranging exploration of the countless ways in which children's minds differ, coupled with workable recommendations on what parents and professionals can do to help them develop to the fullest.
Miller, Lucy Jane. Sensational Kids: Hope and Help for Children with Sensory Processing Disorder. New York: Perigee Books, 2006. A dynamic sharing of a lifetime of study and vivid stories which teach parents and others the signs and symptoms of SPD.
Probst, Barbara. When The Labels Don't Fit. New York: Three Rivers Press, 2008.
Instead of viewing every difficulty or difference as a disorder, the author provides a new model for understanding and addressing the "specific traits" that lie behind a child's behavior.
Additional Resources
Questions? Contact
The Roberts Center for Learning and Literacy provides specialized instruction in the early diagnosis and intervention of learning and literacy challenges.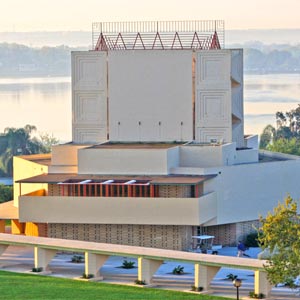 The Roberts Center for Learning and Literacy
863.680.3741
863.680.3971